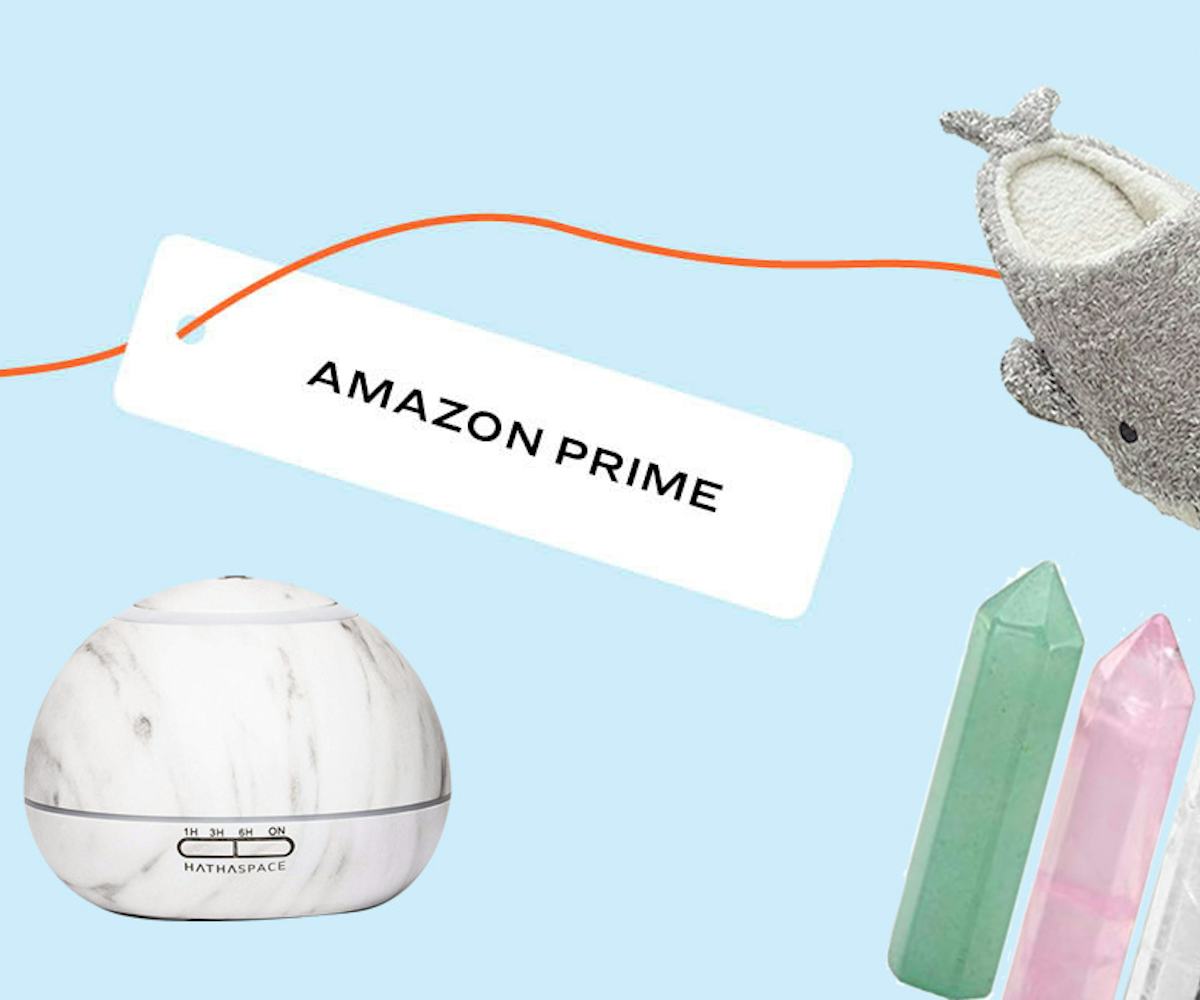 Photos courtesy of Amazon
18 Last-Minute Gifts You Can Get On Amazon Prime That Will Arrive In Time
We see you, procrastinators
'Tis officially the season for gift-giving. For us, that's a full month in which we'll be providing gift ideas for everyone on your list with our Unwrapped holiday gift guides. So make your holiday shopping a breeze this season, and let us help you find gifts for all the people in your life.
Still haven't finished your holiday shopping? We feel you. Whether there's someone on your list you completely forgot to grab a gift for, or you're just a procrastinator who doesn't get anything done until the very last minute, Amazon will always be there for you. And though the vastness of the number of products available at the retailer is a bit overwhelming, we did the damn thing for you and rounded up a bunch of items that will be here in time for Christmas. Better yet, they'll look like you actually thought them out and didn't just snag them at the very last minute.
Below, we rounded up a few gifts that you can still get before Christmas—if you use Prime. Procrastination does pay off sometimes.
Amethya, Natural Himalayan Salt Lamp Set of 2, $25, available at Amazon.
Salt lamps are said to purify the air, boost your mood, help you sleep, and ease allergies. And even if that's all made-up, they sure are pretty to look at. Lucky for you, buying this set means you can keep one for yourself and give one to a friend, so you can reap all the salt lamp's benefits, too.
Allan's Stone, Set of 8 Granite Whiskey Stones Gift Set, $7.95, available at Amazon.
Whiskey stones will chill your drink without diluting it, and make the perfect gift for a host or hostess this year.
Nespresso, VertuoPlus Deluxe Coffee and Espresso Maker, $109.50, available at Amazon.
You have to have serious skill (we'll call it the "barista's touch") to get a normal espresso machine to work, but Nespressos make it easy to have espresso drinks from the comfort of your own home.
Glamourpuss NYC, Knitted Faux Fur Mitten, $78, available at Amazon.
My hands got warmer just looking at these, so imagine how toasty you'll be (regardless of how cold it is outside) if you actually put these on.
Happy Socks, The Beatles Yellow Submarine 6 Pack Collector's LP Box, $79.60, available at Amazon.
After a certain age, socks transform from being the worst holiday gift to one of the best, and these already come in a box, so all you'd need to add is a bow!
VIVIENFANG, 90s Vintage Slim Mirrored Cat Eye Sunglasses, $26.88, available at Amazon.
We found these during an Amazon Fashion Secrets deep-dive, which means that was time well spent. We feel like your Instagram-obsessed friend would rock these.
Capri Designs, Clear Canteen Crossbody Purse, $34.98, available at Amazon.
The PVC bag trend refuses to die, and we're so here for it. We bet you have at least one loved one who is, too.
HALLUCI, Women's Cozy Fleece Trick Treat Memory Foam House Slippers, starting at $17.99, available at Amazon.
Three words: memory foam slippers. It doesn't hurt that these are adorable, too.
Gorjana, Women's Irina Drop Earrings in Tortoise, $65, available at Amazon.
The quality and style of this delicate pair of earrings look like you spend hours in jewelry boutiques looking for just the right accessory, not like you simply pressed "add to cart."
Sam Edelman, Women's Hilty 2 Fashion Boot, starting at $63.82, available at Amazon.
No one is still sticking to that "no white shoes after Labor Day" rule anymore, right?
Hathaspace, Marble Essential Oil Aroma Diffuser, $50, available at Amazon.
Most other essential oil diffusers are lacking when it comes to design, but this one looks like something we'd actually want to keep out in our room.
KeepCup, 16 oz Reusable Coffee Cup, $24.07, available at Amazon.
Single-use coffee cups are terrible for the environment. If you know an avid Starbucks drinker, make sure they're on the path to sustainability with a reusable mug.
Aura Creations, Four Piece Sea Urchin Air Plant Kit, $19.50, available at Amazon.
Even the worst plant mom couldn't kill an air plant, so these babies are a safe choice for anyone, green thumb or not.
LAFCO New York, White Snowdrop Candle, $62, available at Amazon.
Great-smelling, long-lasting candles are hard to come by, but this one fits both of those categories.
Crystal Tears, Five Piece Healing Crystal Set, $15.69, available at Amazon.
Because everyone needs a good chakra balance.
Sunday Riley, Game Changer Kit, $112, available at Amazon.
You can still gift someone a skin-care upgrade, no matter how last-minute your gift-buying is.
SACHAJUAN, Intensive Hair Oil, $42.75, available at Amazon.
Same goes with hair care upgrade!
Bkr, Air Kiss Glass Water Bottle With Spiked Silicone Sleeve, $42, available at Amazon.
This bottle is great because it's such a soft, cozy color but the spikes scream, "Don't fuck with me!"
NYLON uses affiliate links and may earn a commission if you purchase something through those links, but every product chosen is selected independently.