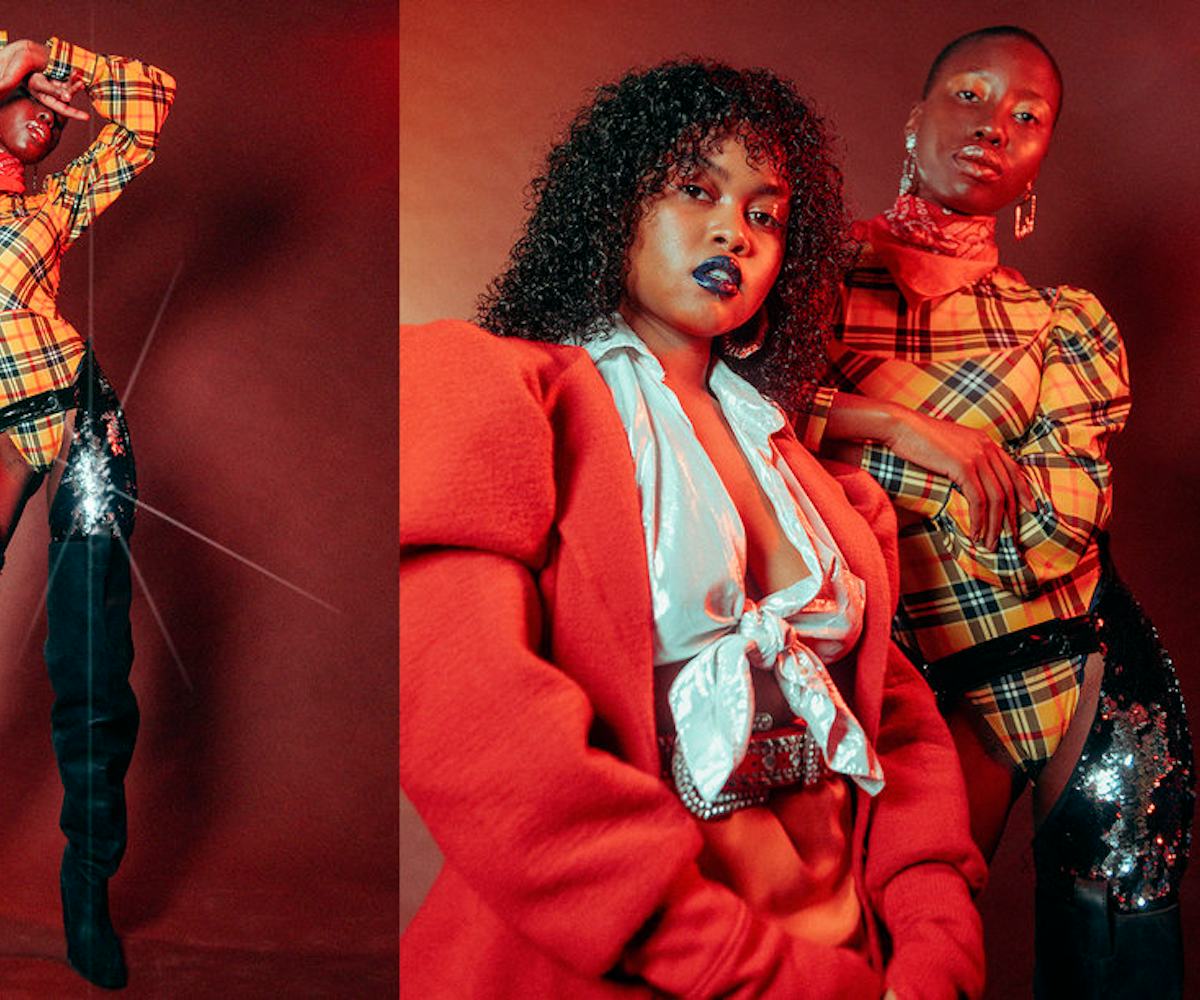 Our 15 Favorite Longread Stories of 2018
This is the stuff that sticks with you
As the year winds down, it's only natural to become contemplative about everything, reflect on all that happened. It's easy to get caught up in thinking of the flash-in-the-pan news stories and mark the passing of time by how outraged you were on any given day. And, of course, there was a lot to be outraged by. There always is. But perhaps that's why it's more necessary than ever to celebrate those things that weren't driven by a frenzied news cycle, and are instead ever-relevant, and thus better markers than anything else of the year that was. Below, some of our favorite longread stories of the year.
Why Black Student Organizers Are The Future—And The Present And The Past by Clarissa Brooks
"My story is not unique, black students from all across the country have found themselves radicalized and given space to organize in new and different ways. Whether it be through working on issues like police violence or campus sexual violence, all the way to environmental racism, we all have varied stories and common experiences that keep us tethered to this thing we call liberation work."
On Monolids And The Language Of Beautyby Crystal Hana Kim
"I became acutely aware of my otherness that day. As a seven-year-old, I knew I was Korean, but that had meant we ate different foods and spoke a different language at home. I hadn't thought of my physical self as dissimilar from those around me."
How Black People Are Taking Back The Cowboy Narrativeby Taylor Bryant
"Despite what Hollywood may have you believe, cowboys of color have been manning the frontier for centuries. According to Smithsonian Magazine, freed African-American slaves sought opportunities to herd cows after the Civil War. Author and scholar William Loren Katz explains that 'being a cowboy was one of the few jobs open to men of color who wanted to not serve as elevator operators or delivery boys or other similar occupations.'"
The Evolution of Exóticos: On Wrestling's Newest Queer Iconsby Eric Shorey
"Some of Mexico's most beloved luchadors are fabulous fighters known as exóticos. In a culture of machismo, these beautiful bruisers (who, unlike in the American tradition, are often played by actual queer people) appear in makeup and gaudy showgirl-inspired outfits and taunt their opponents with flirtatious kisses amidst impressively acrobatic displays of power and skill."
The Unbearable Horniness Of Being Jenny Slateby Kristin Iversen
"Slate's voice is one that, while undoubtedly mercurial, slipping and sliding into seemingly infinite incarnations, has two very important throughlines: It makes you want to believe. And it is telling the truth."
The Strange, True Story Behind One Of The Saddest Phantom Thread Characters Charactersby Dan Callahan
"Barbara Rose is like a message stitched into the fabric of the narrative, and her appearance feels crucial to understanding the rather obscure meanings of the movie."
What It's Really Like To Do Naked Yogaby Jenna Igneri
"About a year ago, I finally decided that enough is enough; I was going to do everything I could to build a better relationship with my body."
There Are More Fight-Inspired Workouts Than Ever, And Women Are Responsibleby Irina Grechko
"Despite the fact that fighting is an historically male-dominated and violent sport, the studios I have frequented have all surprisingly felt like safe spaces... The future (of boxing) is female."
What David Bowie's "China Girl" Taught Me About Beautyby Becky McFalls-Schwartz
"It was 1988, and in Utah, like so many other places, there was little variation in what was considered beautiful. Barbie exemplified the ideal, and downgrades were assigned by range of deviation from her form."
The Self-Defeating Myth of "Pulling It Off"by Amanda Mull
"If you've looked at a fashion trend in the past five years or so and felt it radiating an overwhelming sense of hostility toward everything about you as a person, not only are you not too sensitive, but you're exactly correct."
On Aziz Ansari And Rape Culture's Generation Gapby Danielle Tcholakian
"Let me be clear: We are grateful to the ones who came before us. We are grateful for the work they did that allows us, today, to be this audacious, to feel this entitled to live our own truth. We are inevitably going to seem too radical, as they did to the ones who came before them. We are inevitably going to makes messes, to stumble, to be sloppy on wobbly colt legs, as we try to figure out what we want our world to be."
The South's Ballroom Culture Is Here And It's Thrivingby Bailey Calfee
"The idea of being so outwardly gay in a place where you might get assaulted (verbally or physically) speaks to another level of bravery to me, but it's actually commonplace for many who participate in the scene. Surprisingly, to me, 'The South is a lot gayer than people think it is.'"
Thrift Shopping Ethics 101by Allison Stubblebine
"It's 2018, so if you're still spouting a lame excuse for not liking to shop pre-loved clothing, it's safe to say that no one's buying it. Reduce, reuse, and recycle isn't just for the single-use plastics of your life."
Makeover Shows Are A Scamby Margaret Eby
"The messiness of human choice and lived experience gets tidied into easy decisions. What makeover shows peddle is conformity under the guise of helpfulness."
Hayley Kiyoko: American Teen Lesbian Heartthrobby Riese Bernard
"Kiyoko makes honesty look cool, like power. She's got a big laugh, twinkling bedroom eyes, and, even when exhausted after her first weekend at Coachella and a chaotic all-day photo shoot, an eager energy that's somehow both gentle and wild."