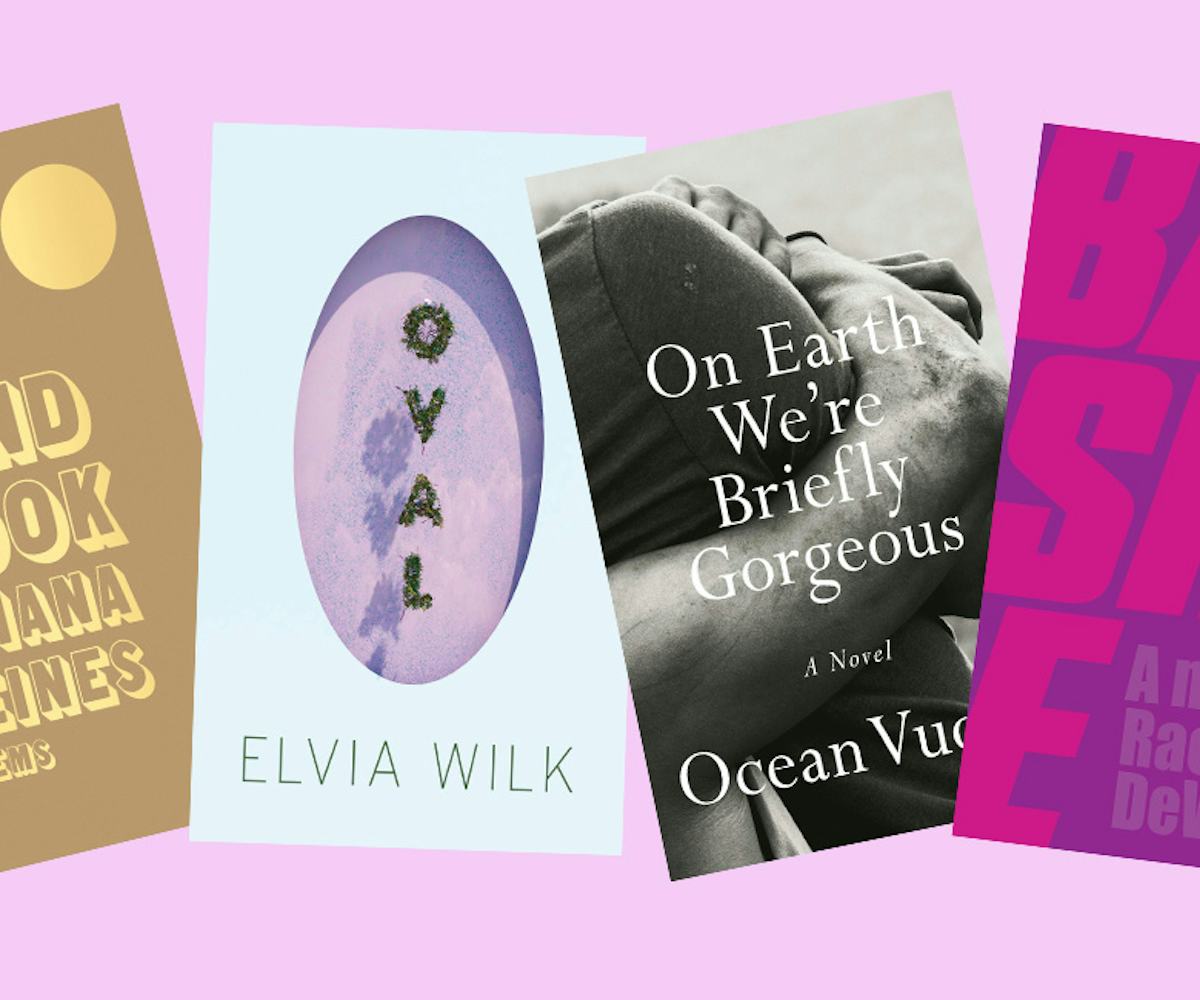 17 Great New Books To Read This June
Summer reading season has officially started
While it is true that I just ran a massive summer book preview late last month, it is also true that the internet has a short memory, and so you might still be asking yourself: What should I read this month?
Ask away! Because I have the answer. Below, the June books from that summer preview, all in one place, uncluttered with all those pesky (but also truly great) July and August books. Bring them to the beach, or bring them to a bar—summer reading season starts now.
Mostly Dead Things by Kristen Arnett (available June 4)
If you don't follow Kristen Arnett on Twitter, you should probably do so right now; she's a rare bright spot on a soul-deadening site. And if you do follow her, or are otherwise familiar with her writing, you've probably been eagerly anticipating this, her debut novel, and it doesn't disappoint: It is precisely as strange, riotous, searing, and subversive as you'd want it to be. (And, yes, its humor is as dark and glinting as the black plastic eye of a taxidermy ferret.) The novel centers around the Morton family, whose patriarch has killed himself on one of the tables of the family taxidermy business. Daughter Jessa discovers him and soon takes over the business operations, though she's impeded by her mother, who begins to arrange the animals in sexually provocative positions, and brother, who is having a hard time functioning, particularly after his wife—with whom Jessa has long been in love—walks out on him. Got all that? It's chaotic, yes, but it's also a celebration of the strangeness of life and love and loss, all of it as murky as a Florida swamp but beautiful in its wildness.
Patsy by Nicole Dennis-Benn (available June 4)
I adored Nicole Dennis-Benn's radiant debut novel, Here Comes the Sun, and her stunning second novel only serves to solidify her place as one of the finest novelists writing today. Patsy is a story of the ache of motherhood and loss and is a timely example of the sacrifices made by immigrants who come to America seeking all too elusive opportunities. Centering around Patsy—who gets a coveted visa to America and leaves not only her home in Jamaica, but also her young daughter—the novel delves into Patsy's disappointments at what she finds in America, but also her relief in being able to explore her sexuality in a way she couldn't do in Jamaica. But also, Dennis-Benn examines the effect Patsy's departure has on her daughter, Tru, who is struggling to make sense of her own sexuality and come to terms with what it means to have been abandoned by her mother. It's a heartbreaking, sensitive book that not only deftly demonstrates the impossible choices women must make in order to live the lives they want to live, but also exposes the specific hardships of immigrants in America, whose lives are made nearly impossible because of arbitrary and unjust legislation.
Banshee by Rachel DeWoskin (available June 4)
What would you do if you found out your life might end sooner than you'd thought? Like, much sooner? That's exactly the question Samantha Baxter must ask herself when her relatively low-key existence, complete with a secure job and loving family, is threatened with her imminent demise. Samantha's answer to that question is not to go quietly into the night, and instead to rage in any and every way she can: Soon, she's forgoing social niceties, sleeping with a much (much!) younger woman, and living out the kind of scorched-earth fantasy that many women—after a lifetime of apologizing for taking up space—absolutely crave. DeWoskin's novel is an indictment on a society that prioritizes the experiences of men and has never been comfortable with a woman's anger.
Searching for Sylvie Lee by Jean Kwok (available June 4)
The titular mystery that launches this stunning novel by Jean Kwok is the disappearance of Sylvie, the eldest daughter of the Lee family, who vanished into thin air after a trip to the Netherlands. It's up to Sylvie's much younger sister, Amy, to make sense of why Sylvie disappeared; in the process, family secrets are revealed and painful truths come to light. Kwok tells this story of an immigrant family with lucidity and compassion, there is sympathy for difficult choices made, but nothing is sentimentalized. Instead, this is a profoundly moving portrayal of the complicated identities that exist even within a single family, and it offers a graceful portrait of the sacrifices we make for love, and the ways in which our choices can't help but forever affect those around us.
Leaving the Witness: Exiting a Religion and Finding a Life by Amber Scorah (available June 4)
When Amber Scorah visited China, she went covertly as a religious proselytizer—a Jehovah's Witness, intent on converting others to her faith. But, during her time there, it was Scorah who underwent her own conversion, leaving the restrictive religion in which she'd been raised, and navigating a brand-new world for herself—one without any familiar benchmarks, one in which she was alone, but free to be herself. Scorah's account of this time is compelling and lucid; she offers a fascinating glimpse into the consciousness of being an outsider in every possible way, and what it takes to find your path into the life you'd like to lead.
The Summer Demands by Deborah Shapiro (available June 4)
Deborah Shapiro opens up her latest novel with an evocative description of that most provocative of seasons: "Summer, green and still and slightly grainy." Those seven words instantly transport you into the haze of this book, in which Emily feels like the summer of her life is disappearing, like her days of fertility and growth are over. She's almost 40 and just lost a pregnancy; it's in this tenuous state that she moves with her husband to an abandoned summer camp, where she meets 22-year-old Stella, whose summertime is just beginning. The two have a magnetic, sparking connection, which makes clear the ways in which the intimate relationships between women can bring up palpable feelings of desire, envy, and liberation.
On Earth We're Briefly Gorgeous by Ocean Vuong (available June 4)
If you haven't yet read Ocean Vuong's Night Sky with Exit Wounds, please do so immediately. And then, because you'll want to read more of his work right away, read "A Letter to My Mother That She Will Never Read," an essay he wrote for The New Yorker that will scrape your insides out clean. And then, well, just be patient till his debut novel, On Earth We're Briefly Gorgeous, comes out this June, because you'll be used to being eviscerated by Vuong's glistering words by then, and you'll want to feel that white-hot pain again and again. This novel is told as a letter from an only son to his single mother who cannot read; it speaks to their family history, which begins in Vietnam and continues in America. It is a story of love and identity, transience and trauma, tenderness and rage and survival, and Vuong writes with a clear beauty and insistence unlike any other writer working today.
Oval by Elvia Wilk (available June 4)
You know how if you repeat a word over and over to yourself, it eventually loses its meaning and just becomes a series of sounds, devoid of any actual context? I feel like, maybe, that's been happening with the word "sustainability"; it's lost its meaning after being repeated over and over again, absent of its intended context. Of course, the difference here is that I'm not the one repeating it over and over again, rather its increasing ubiquity is thanks to brands and tech bros and, well, media companies, who have decided to latch on to the word "sustainability" just as decisively as they once did other buzzwords, like "optimization" or "actionable" or "Allbirds." There's a very dystopian quality to the whole thing, of course, which is to say that it feels all too real. So: Oval. Wilk's debut novel takes place in Berlin, where a young woman, Anja, lives with her boyfriend, Louis, in a sustainability-forward commune on the side of an artificial mountain. They both work in ambiguous creative capacities at corporate jobs and are fully invested in their urban lives—they party with friends, they fuck, they fight, they contend with conflicting emotions about their place in the world, and their responsibility to it and to each other. Oh, and the titular Oval? It's a pill that gives its users a euphoric feeling when they behave altruistically—it's as disturbingly brilliant an idea as so much of what gets proposed by theoretically well-meaning innovators today. (Jack Dorsey is kicking himself that he didn't think of it first.) Oval is a must-read for anyone cynical about the way in which we're constantly being marketed to, and Wilk's deftness as she takes on our current societal woes is awe-inspiring. This is the perfect send-up of the world we live in, a reminder that dystopia is all around us—and that it's being sold with the promise of making everything better.
In West Mills by De'Shawn Charles Winslow (available June 4)
The debut novel of De'Shawn Charles Winslow, In West Mills is remarkable in its ability to create a fully realized world, the kind that feels like you must have visited before, a place where you'd happily spend all your time. The narrative follows Azalea "Knot" Centre, a fan of "cheap moonshine, nineteenth-century literature, and the company of men," (which, I get it, don't you?), who finds herself shunned by much of her community, and so seeks companionships with her neighbor, Otis Lee Loving, who appreciates the project of fixing up Knot's life—not least because he has many problems of his own he hasn't been able to solve. Winslow's writing is full of compassion and wit and generosity; he skillfully weaves together a story of the power of love and friendship, and their ability to redeem even the most troubled souls. This is the kind of book that leaves you smiling, with faith in humanity, and in art's ability to be gracious and redemptive too.
Bunny by Mona Awad (available June 11)
You don't need to be a fan of The Secret History to know that the best college novels are prone to going to incredibly dark places. In fact, you don't even need to look toward fiction to be aware that colleges are fertile ground for things like sex cults (hey, Sarah Lawrence). But what you should really do is pick up Mona Awad's new novel, Bunny, and get an even clearer picture of just how depraved and deviant students can be toward one another. Set in the MFA fiction program at New England's Warren University, Bunny centers around scholarship student Samantha Mackey, who finds herself drawn toward—and then welcomed into—a selective cohort of her fellow students, who are collectively called, and call themselves, Bunny. Awad has written a dark, twisted novel that sharply interrogates women's relationships to one another and to art, academia, and class—it's the kind of book that leaves a taste in your mouth, the taste of blood. Who knew that would taste so good?
Fleishman Is in Trouble by Taffy Brodesser-Akner (available June 18)
For me, summer has never really meant going to the beach or escaping to the mountains; I've always equated it with fetid New York sidewalks, steaming days spent in city parks, and occasional brief trips to Long Island's East End that are mostly defined by the traffic-clogged roads. If all those things scream "summer" to you too—and even if they don't—then you will love journalist Taffy Brodesser-Akner's smart, witty, ur-New York debut, Fleishman Is in Trouble. Centering around a recently divorced doctor, Toby Fleishman, the novel is told from the perspective of one of Fleishman's college friends, Libby, and offers glimpses into the ultra-wealthy lifestyle of Fleishman, his ex-wife, Rachel (whose demanding career funds said lifestyle; doctors are very middle-class in this milieu), and their two children. The novel starts off with Rachel dropping off the kids at Toby's place for the weekend and just not returning; but there's also peeks into the online dating life of a newly single man in his early 40s (it's very active!), and piercing insight into the ways people grow apart while still sharing a bed. It's biting and bracing, and—like the best beach reads—offers unflinching insight into the unexplored depths of the human condition.
The Tenth Muse by Catherine Chung (available June 18)
There is, as any lover of numbers and equations knows, an elegance to math—a poetry, a musicality. As much as any artistic genius is reliant on inspiration, so too is a mathematical genius; they all need their muses. But, this is not the way math is usually considered—with fluidity, with grace, with femininity. Or, it's not the way it has been considered, but, in The Tenth Muse, Catherine Chung does exactly that, presenting the life of Katherine, a woman who was a math prodigy, and became one of the first female graduates of MIT in the 1960s. Katherine has always felt like an outsider within her primarily male academic and professional community, but she has also felt that way within her personal life. Still, though, her ambitions—including one to solve the enigmatic Riemann hypothesis—drive her, even as she also tries to uncover the mysteries of her family's past. This shimmering, gorgeous book grapples with the secrets in the world around us, and the one within us; Chung's prose is electric, and this story is a provocative exploration of the puzzles that most need interrogating.
Lifelines by Heidi Diehl (available June 18)
The early 1970s was, perhaps, not the best time to move from America to Germany, which was not only still grappling with its World War II legacy, but was also dealing with the actions of the Baader-Meinhof gang, and the fallout from the disastrous Munich Olympics. And yet, that's exactly what Louise, an American art student, did. She moved to Dusseldorf to study, met and married another visual artist, and had a baby. But, after her mother fell ill and with her marriage in turmoil, Louise moved back home to Oregon, where she—and her baby—stayed. Decades later, Louise is still an artist and has remarried, and had another daughter, when she is called back to Germany, after learning that her former-mother-in-law has died. What ensues is a fascinating interrogation of complicated histories—both cultural and personal—as well as an exploration of the roles that art, family, and creativity play in our lives.
A Sand Book by Ariana Reines (available June 18)
I always think I'll read books of poems in an episodic way, dipping into them and then pulling back, not consuming them all at once. I'm pretty much always wrong about that, but never more so than when reading Ariana Reines' A Sand Book; I feel like I engorged myself on her words, till I was near to bursting. It would not be the worst way to go. In her much-anticipated follow-up to Mercury, Reines has written a feverishly glistering collection, making connections between the many disparate parts of our existence. These are the kinds of poems that reorient you in the world, make you understand how little you know, but how much is inside you. Lines like "the suffering of woman is/ the story of the universe" will linger in the front of your skull, imprinting themselves on your consciousness in a way that feels risky and real, like you've unlocked the key to some hidden truth, some undiscovered light.
The Gone Dead by Chanelle Benz (available June 25)
This debut novel centers around Billie James, a 34-year-old woman who has just returned to the Mississippi Delta, after leaving the area 30 years before with her mother. Billie has come back because she's been left the shack where her father, a renowned poet, moved after he abandoned Billie and her mother, and where he died not long after in what was presumed to be an accident. But as Billie fixes up the shack so that she can rent it out, she uncovers evidence that leads her to explore the events surrounding her father's death; she also navigates the complex web of racism and historical injustice that permeate the area. Benz writes with a propulsive energy; it's difficult to put this book down, her words wash over you with a beauty made all the more surreal for the darkness they're conveying. There are no easy answers offered by Benz, but why should there be? The legacy of racism and injustice that permeate this country is so deep and gnarled, that all we can do is try and get at its roots, try to understand from where we've grown, and try to make sense of it all so we can move forward.
The Van Apfel Girls Are Gone by Felicity McLean (available June 25)
If there's a more compelling summer book description than "The Virgin Suicides-meets-Picnic at Hanging Rock," I don't know what it would be. Such was the description given to me about this book, and it doesn't disappoint. Told from the point of view of Tikka Malloy, who was 11 years old during the sordid, steaming, Australian summer of 1992, a year now infamous for the dingo-snatching baby trial, The Van Apfel Girls Are Gone sees Tikka as an adult who's come home to Australia from America, because her sister, Laura, is dying from cancer. Once home, Tikka is flooded with memories of that fateful summer, when the three Van Apfel sisters—all enigmatic in that way only truly beautiful people are—disappeared. There is much about this book that is bittersweet in the way of all sad memories; the bitterness of loss speaks for itself, the sweetness comes from having survived it all. But also, there's no point in which McClean sentimentalizes the tragedy of a young woman's life being cut short; this is not a beautiful tragedy, it's purely tragic. It's rare, and even unnerving, to read something like this and find it absent of that kind of fetishization of a young woman's life, and thus full of tenderness and compassion, and a real sense of what gets lost in these situations.
How Could She by Lauren Mechling (available June 25)
Summer is a season of delusion, one in which we try to convince ourselves that the existing bounty and heat will last forever. And even as we notice the days getting progressively shorter, we trick ourselves into still feeling the heat. Speaking of the ways we lie to ourselves: Have you stopped lately to consider your close friendships? And the many ways in which our interactions with other women reveal so much about ourselves precisely because they involve hiding so much? This interplay between aggressive honesty and willful delusion that's inherent to so many of our friendships is central to Lauren Mechling's brilliant new novel, which is an incisive, brutally funny look at one year in the lives of three close friends: Geraldine, Sunny, and Rachel. Mechling deftly examines the personal politics involved in managing this type of triangular friendship (spoiler: it's far from equilateral, yet its angles are always shifting), while also parsing the ways in which we use our friends' achievements to measure our own self-worth. This is the perfect summer read for any woman who spends more time worrying about why a friend hasn't texted her back than why a romantic interest hasn't. Just don't forget to make your friends read it too, so that you can demand of them which of the characters they think you're most like.
NYLON uses affiliate links and may earn a commission if you purchase something through those links, but every product chosen is selected independently.
Want to see more stories like this? Sign up for our wellness newsletter.