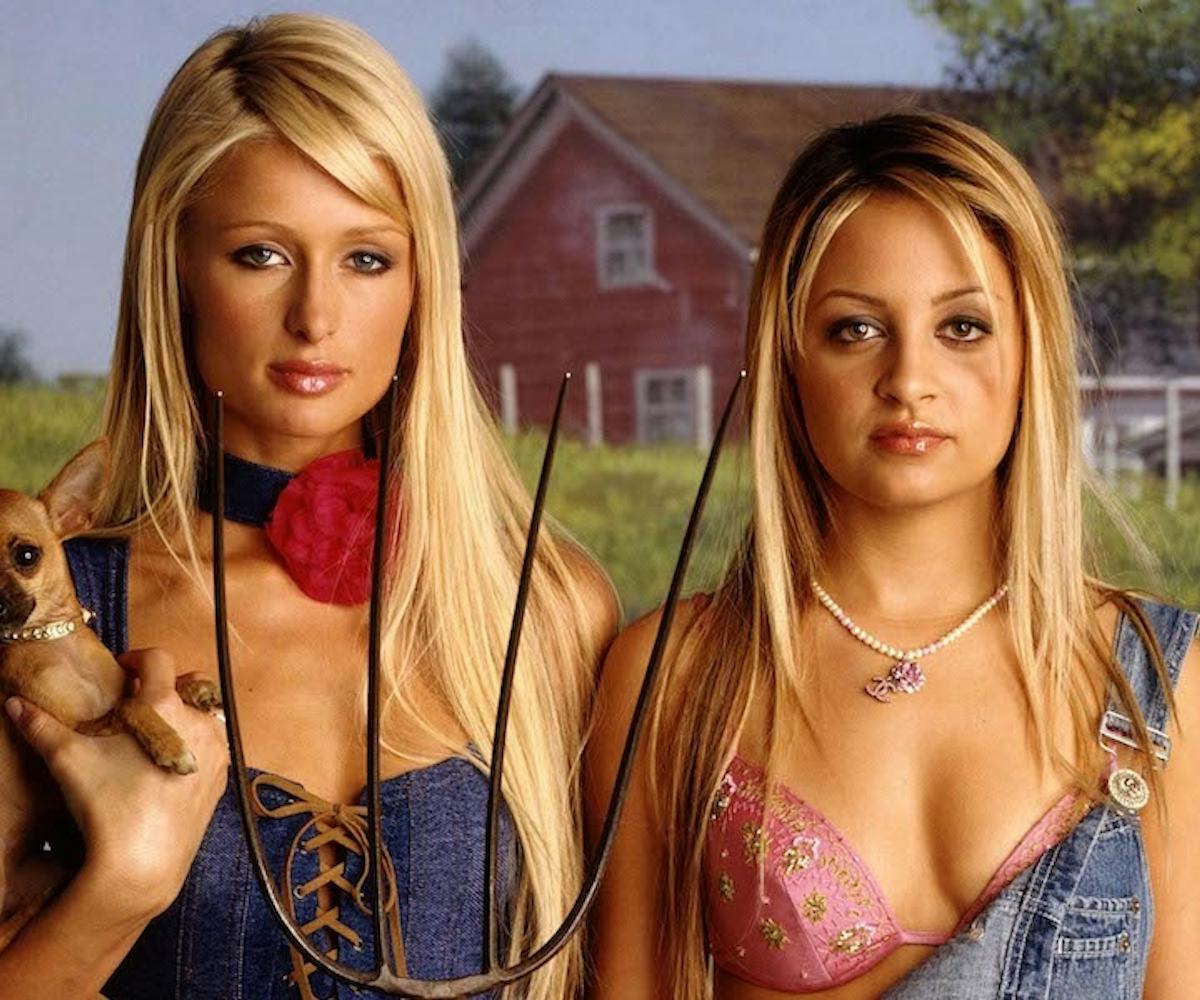 Photo: Sam Jones/20th Century Fox Tv/Kobal/Shutterstock
The Best Nostalgic TV Shows To Stream During Quarantine For Free
'The Simple Life,' 'My Super Sweet Sixteen' and more
If Karl Marx were alive right now, I could totally see him saying that Y2K nostalgia is the opium of the masses. But thanks to the pandemic, the comfort of a time before a virus turned the world upside down sounds pretty damn appealing right now. Y2K nostalgia may already be rampant across fashion, but consider the era perfect for your quarantine television watch list. Television was arguably more original and chaotic back then, and even though we are existing on the darkest timeline, think of how much worse things would be if The Simple Life was never made. As an added bonus, all of these shows are available for free on YouTube, so no subscription (or begging a friend for a password) is necessary. Get to streaming — it's not like you're going to be busy anytime soon.
Lizzie McGuire
Lizzie McGuire's return to television was halted for creative reasons. Did Disney have a hard time with the concept that a 30-year-old, NYC-dwelling Lizzie might drink and have sex? Who's to really say! All the more reason to re-live the glory for the original series with its insane style, strong moral compass, and a reminder of simpler times.
Pretty Wild
The show that gave us the categorically perfect "Nancy Jo, this is Alexis Niers calling" monologue is a classic that will outlive us all.
My Super Sweet 16
Perhaps the best way to get through quarantine is to rally behind a common enemy. Whether its Gal Gadot and her army of delusional celebrity friends, or wealthy brats demanding to be presented Mercedes convertibles or Range Rovers the moment they turn 16, there's plenty to consider.
RuPaul's Drag Race: Untucked
Untucked is not necessarily Y2K-centric, but drag queen camp defies the concept of time. Before RuPaul had a VH1 budget and allegedly allowed fracking on his expansive Wyoming ranch, Drag Race contestants untucked in the Interior Illusions Lounge and caused some of the best drama ever to be captured on film.
The Simple Life
An early oeuvre of reality television, The Simple Life follows socialites Paris Hilton and Nicole Richie as they navigate life in the country for the first time. Little did they know that their charmingly clueless antics would redefine television as we know it. We're forever in their debt.
Next
Pre-Tinder madness! Watching people go on horrible date after horrible date will hopefully make you feel thankful for socially isolating for the weeks (months?!) to come.