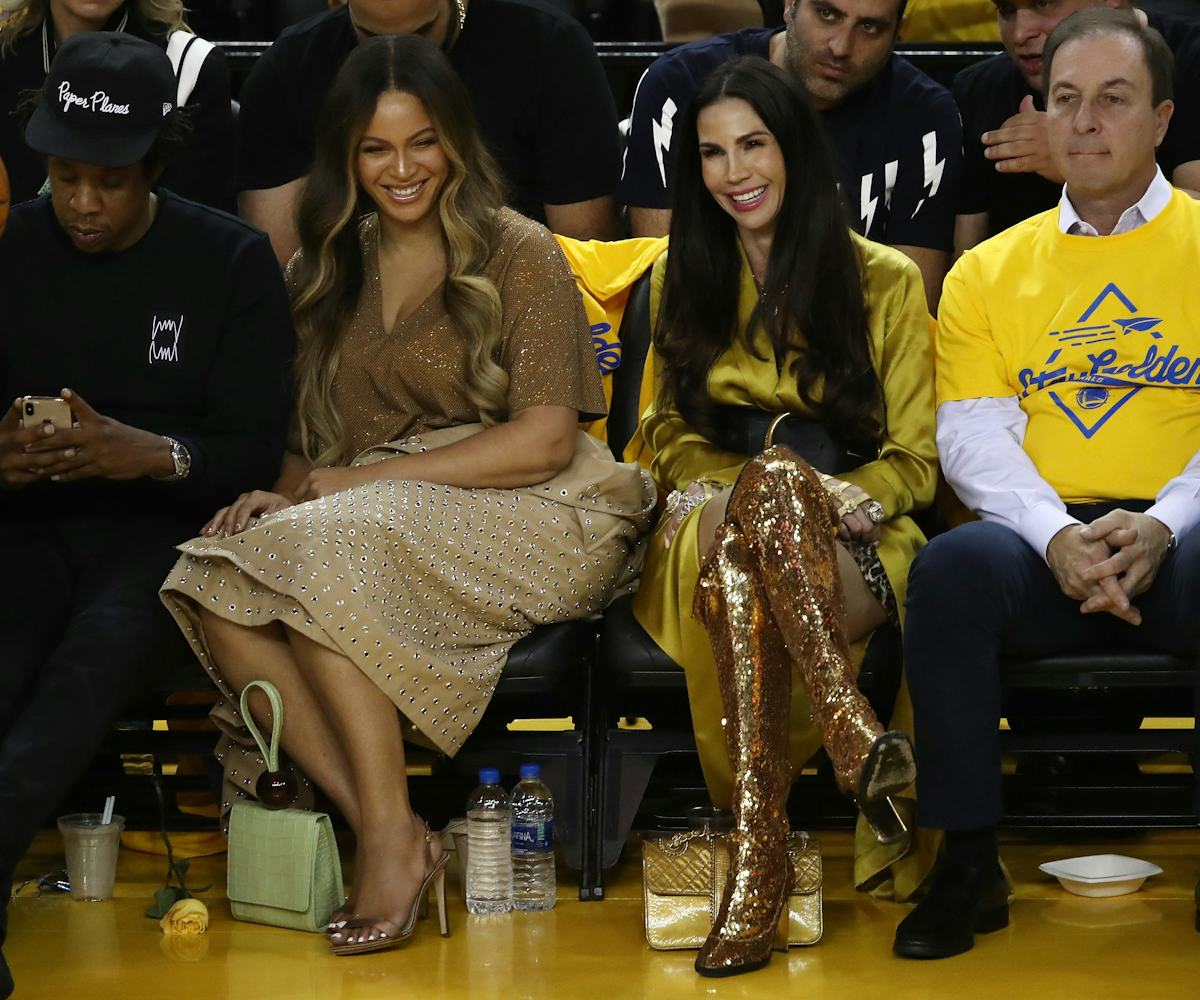 Photo by Ezra Shaw / Getty Images.
The Beyhive Is Divided Over Beyoncé's Reaction To Woman Leaning Over
"Beyoncé gonna disband the Beyhive if y'all keep acting crazy out here"
You've probably heard by now that Beyoncé and Jay Z were courtside during last night's NBA Finals game between the Toronto Raptors and the Golden State Warriors. Next to them sat Nicole Lacob, the wife of Warriors owner Joe Lacob, who at one point leaned over Beyoncé to speak to Jay. Whatever their conversation was, it didn't involve Beyoncé so she sat there hilariously expressionless after greeting someone across the court and then slightly nudged Lacob while adjusting in her seat.
The majority of fans ran with it and decided that Bey had seriously side-eyed the woman for invading her personal space or daring to speak to Jay. But not all fans were quick to agree. In fact, the entire ordeal has caused a rift in the Beyhive between more zealous fans, who have spent the morning putting bee emojis under Lacob's photos—and others (like me) who didn't think it was that big of a deal.
For the record, I am not against a swarm (when we bump all those bee emojis under the posts of those who have offended our Queen). I sometimes still put them in Kid Rock's comments after he doubted Beyoncé's greatness and then objectified her body. However, my preferred manner of tribute in this instance is using money that would otherwise go toward my student loans on Beyoncé concert tickets, music, and merch.