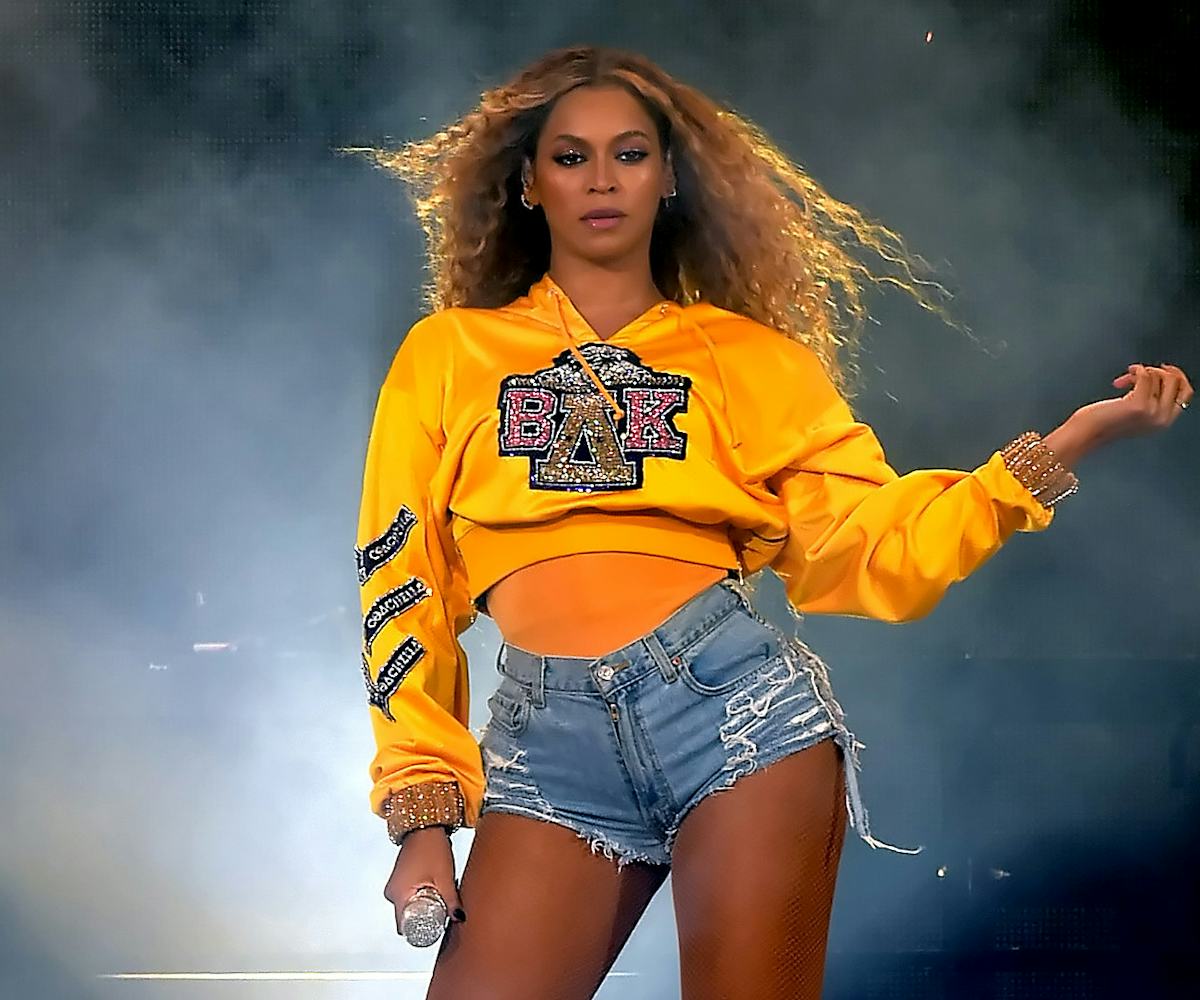 Photo by Kevin Winter / Getty Images.
Beyoncé Dedicated Her GLAAD Award To Her Gay Uncle Who Died From HIV
She also made the case for taking whoever you want to Red Lobster
Beyoncè and Jay Z were the recipients of this year's GLAAD Vanguard Award, which is presented to allies in the entertainment community who have made a significant difference in promoting equal rights for LGBTQ people.
During the acceptance speech, Bey dedicated her award to her late Uncle Johnny. Calling him the "most fabulous gay man" she ever knew, the global icon commended him for living bravely and unapologetically "during a time when this country wasn't as accepting" of the LGBTQ community. Then, as her voice trembled, she shared that "witnessing his battle with HIV was one of the most painful experiences [she] ever lived."
In addition to the personal anecdote, Beyoncé insisted that "change starts with supporting the people closest to you" and made a call for families of color to do better at supporting their LGBTQ members. She specifically asked for parents to love their kids "in their truest form." To lighten the mood, she also made it clear that, while who you choose to love and how you choose to identify are human rights, so is the choice of who you "take that ass to Red Lobster." As expected, the crowd exploded.
Do I think that straight people deserve awards for allyship? No. But if they're going to accept them, this is how you do it.