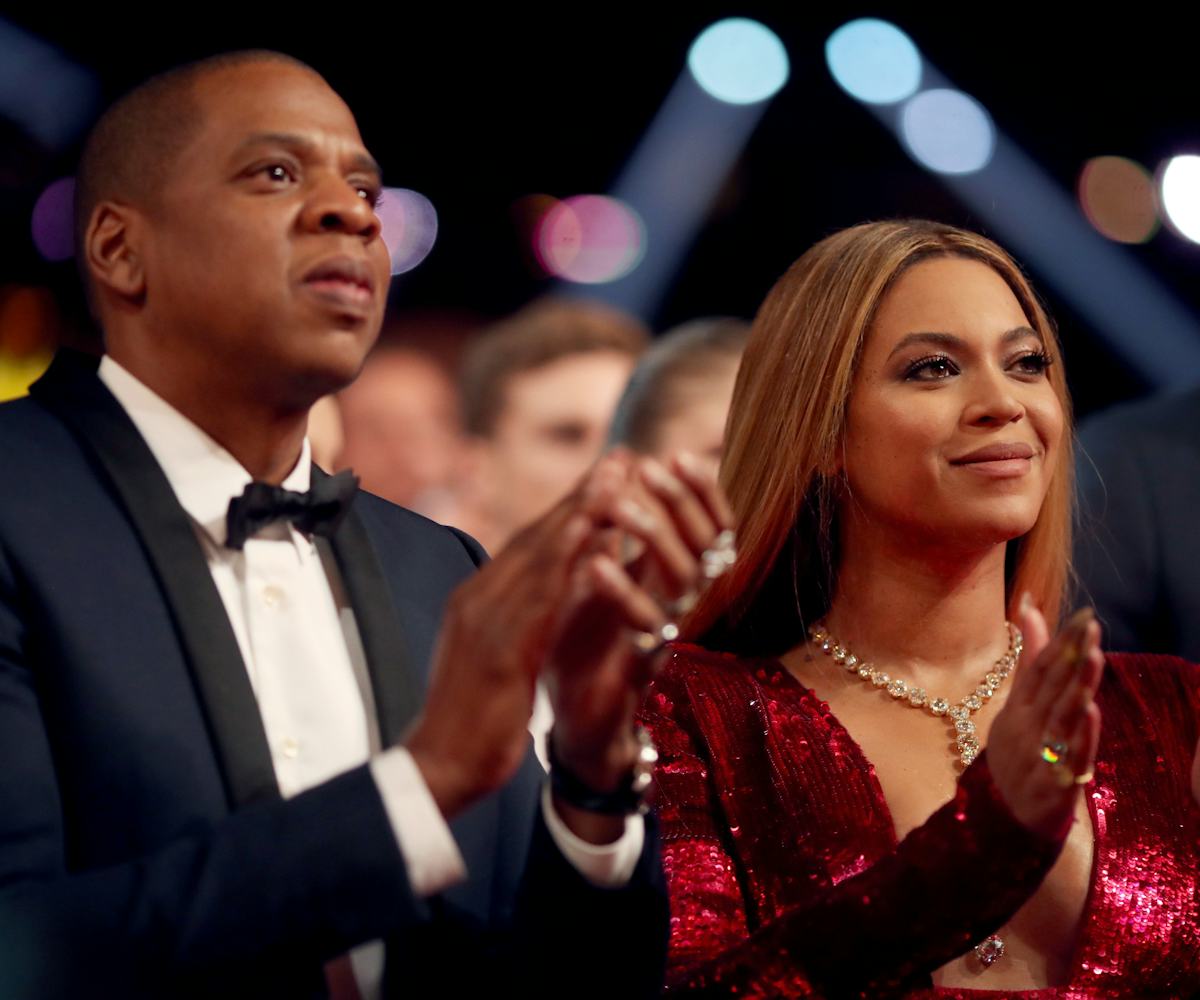 Photo by Christopher Polk / Getty Images.
I Will Not Go Vegan For Beyoncé Or Jay-Z
My emergency Beyoncé fund will just have to remain open
Beyoncé and Jay-Z are giving a lucky fan the opportunity to close that savings account they keep just in case Bey decides to announce a surprise tour, which she is known to do. But they'll have to sacrifice for it.
In an Instagram post that reads "My Greenprint is Plant-based for breakfast" and "Meatless Mondays," Bey urged her followers to click the link in her bio for a chance to win tickets to her and/or Jay's shows for life. The link takes you to a site for the Greenprint Project, where you can commit to going plant-based for a single meal, a day, at work, during the week, or forever in order to have a better impact on the environment. If you enter your email address and make one of these commitments, it's possible you could win tickets to one concert per tour for up to 30 years (you also have to be at least 18 years of age and a US citizen.) The contest is sponsored by 22-Days Nutrition, a line of plant-based products started by Bey's trainer, Marco Borges.
Look, stan culture is real. Blind faith in your favorite celebrities makes it easier for us to be swayed toward the causes and campaigns that they support. And I won't pretend to have never fallen prey. God knows I've done some outlandish things for Bey (Like watch the Country Music Awards just to see her perform "Daddy Issues" with the Dixie Chicks). But I have neither the discipline nor the desire to go plant-based with my diet. I have a list of animal-based foods that I can't give up, and at the top of that list is Popeyes chicken. I expect Beyoncé, of all people, to understand this. She's quietly held onto a lifetime membership card to the fast-food chain for the last 15 years or so. She knows how good that damn chicken is. I also don't trust myself not to be the annoying kind of vegan who tells anyone within earshot about it, whether they asked or not.
I am a proud member of the Beyhive, but there are some things my queen just can't get me to do. Stanning Jay-Z and giving up cheese are a few of them. I fully support the lucky winner, but it unfortunately will not be me. Yes, I'll have to keep my emergency Beyoncé fund open and cough up a few hundred bucks the next time she goes on tour, but I will drown my sorrows with a two-piece spicy.