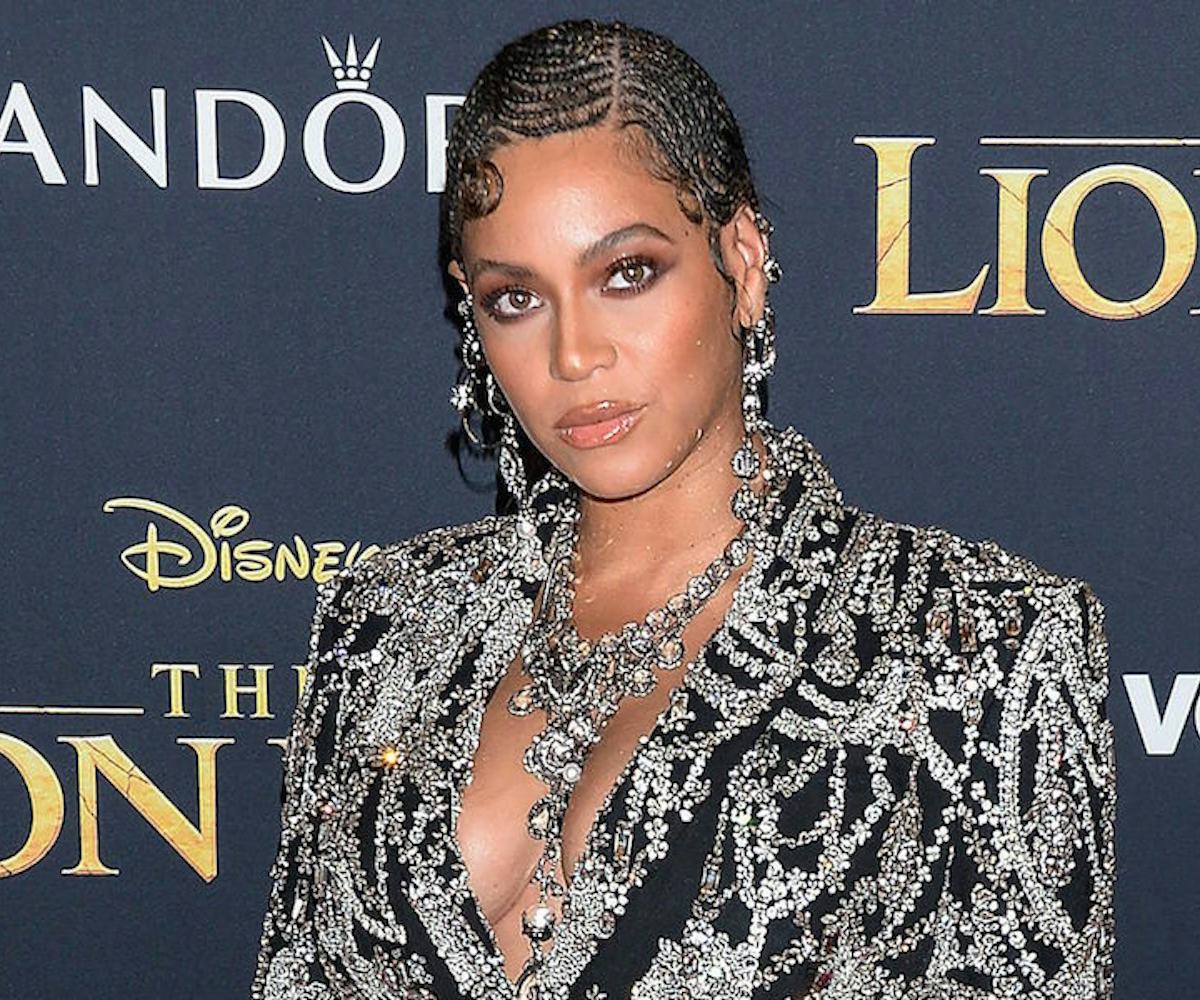 Photo by Broadimage/Shutterstock
Beyoncé's New 'Lion King' Song "Spirit" Cleared My Skin
Beyoncé's new song for the forthcoming live-action remake of The Lion Kinghas finally arrived, and it's the spiritual realignment you need to get through Mercury in retrograde (and all the other BS that is sure to come in the coming days, months, and years). "Spirit" is big. "Spirit" is beautiful. "Spirit" cleared my skin and paid off my student loans.
The lyrics are simple, emphasizing themes of perseverance and courage, with lines like "And the waters are crashing/ Trying to keep your head up high/ While you're trembling, that's when the magic happens/ And the stars gather by, by your side." Beyoncé has runs like no other, scattered throughout the song for a little extra flavor, pulling back to showcase her angelic falsetto in the bridge as she demands you "stand up and fight" and "be one with the great I am." It's like having a self-help book on tape, only way better, and with a lot more gospel influence.
Along with "Spirit," Beyoncé revealed another gift: She executive produced a companion album (separate from the soundtrack) for The Lion King. Titled The Lion King: The Gift, it will come out on the same July 19 release day as the film. Per Us Weekly, the singer shared in a press release, "I wanted to do more than find a collection of songs that were inspired by the film. It is a mixture of genres and collaboration that isn't one sound. It is influenced by everything from R&B, pop, hip hop and Afro Beat."
She added later, "I wanted to put everyone on their own journey to link the storyline. Each song was written to reflect the film's storytelling that gives the listener a chance to imagine their own imagery, while listening to a new contemporary interpretation. It was important that the music was not only performed by the most interesting and talented artists but also produced by the best African producers. Authenticity and heart were important to me."
Listen to "Spirit" below, and get ready for a whole lot more from the Lion Queen in the near future.