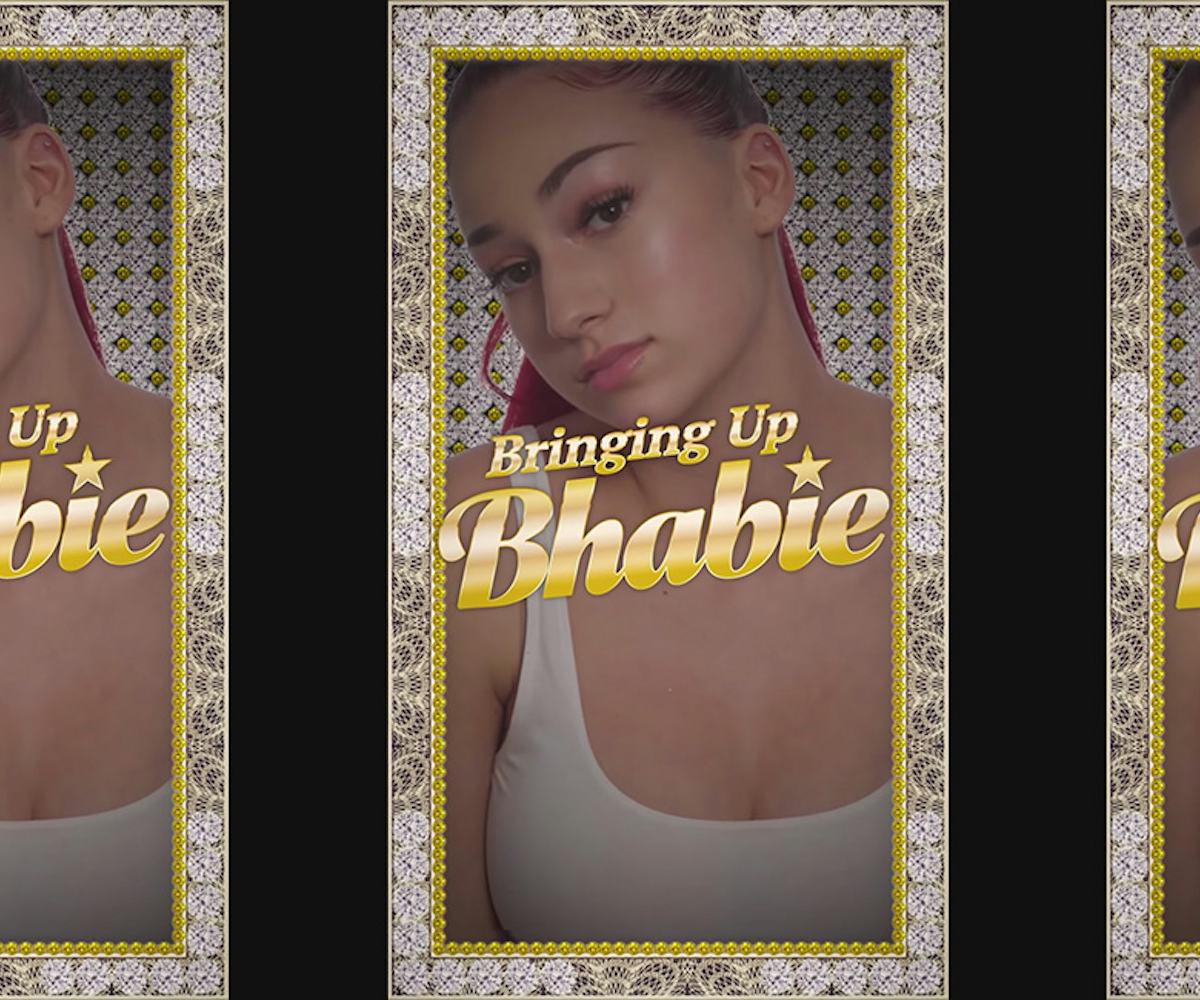 Screenshot via YouTube
Bhad Bhabie's New Reality Series Is The Next Great Hate-Watch
Bhad Bhabie just keeps getting bhadder; the viral star-turned-rapper and social media icon just got her own reality series titled Bringing Up Bhabie. The series will air exclusively on Snapchat Discover, which seems like a bold, but fitting, choice for someone who has found so much success online.
"I went from sleeping on the floor of a trailer to having a gold record in six months," Bhabie, aka Danielle Bregoli, says in the vertical video trailer. Bregoli first caught the attention of the internet as clips of her "Cash Me Outside" appearance on Dr. Phil went viral in 2016, then continued to appear in the news thanks to a series of other antics, and eventually wound up with a multi-million dollar record deal with Atlantic Records.
The trailer promises a behind-the-scenes look at how Bregoli maintained attention and success in pop culture and, according to the description, became the "youngest female artist to ever make the Billboard Hot 100." The news of the 12-episode series comes shortly after Bregoli penned a deal with beauty dupe brand CopyCat Beauty for $900,000.
Bringing Up Bhabie premieres to Snapchat Discovery on February 4. Get yourself ready to hate-watch with the official trailer, below.