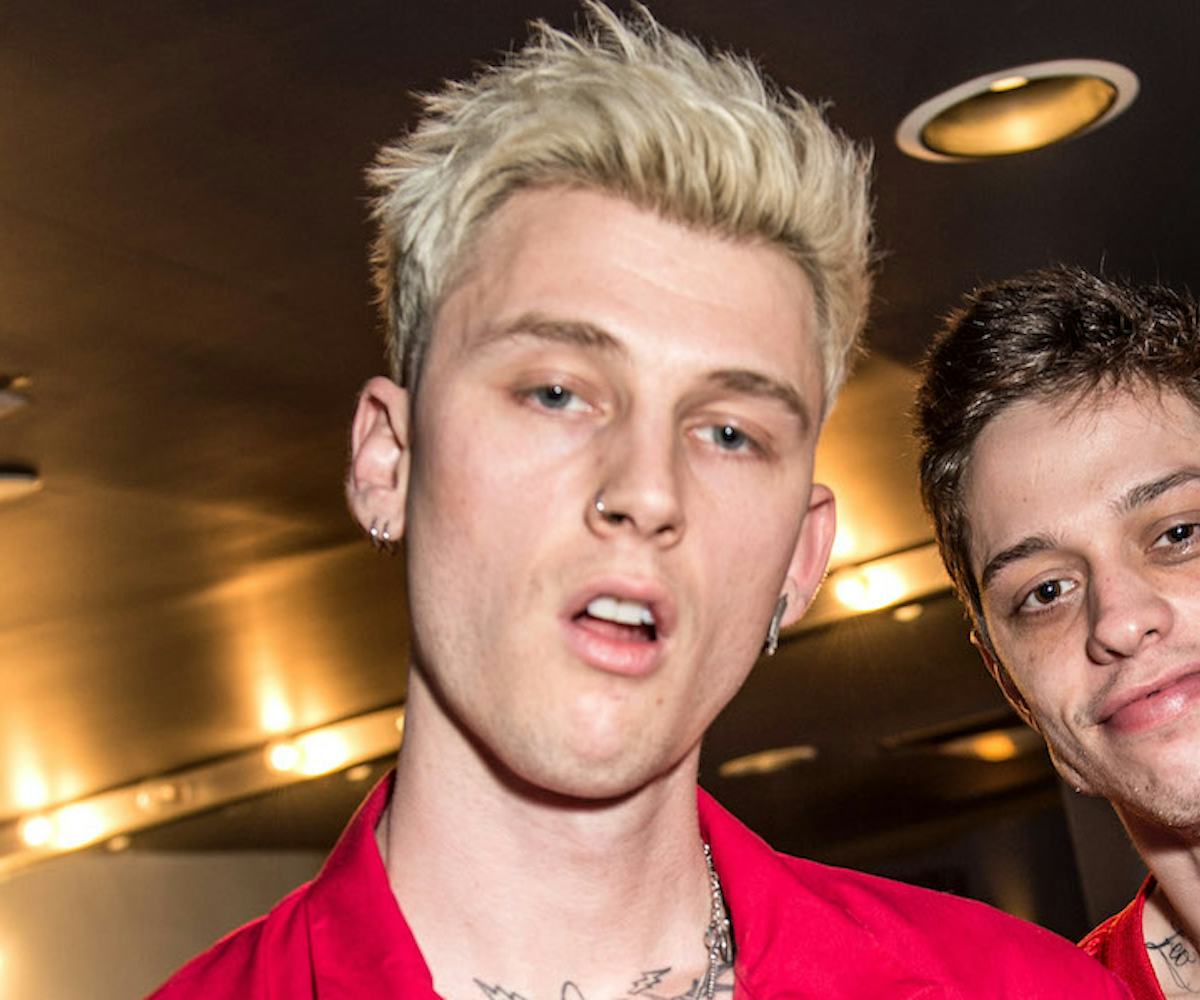 Photo by Steven Ferdman/Getty Images
Pete Davidson Is the Worst Role Model in New Trailer for 'Big Time Adolescence'
The new film, also featuring Machine Gun Kelly, comes to Hulu next month
If I were raising a high school-attending teenaged son, Pete Davidson, the deliciously crass stand-up comedian and severely underrated Saturday Night Live cast member, would certainly be one of the last people I'd ever want to serve as his role model. But sometimes, parents can't help these things, and children can inevitably end up falling underneath the charismatic spell of someone just like him. Such is the premise for Big Time Adolescence, Hulu's upcoming film that casts Davidson as the troublemaking stoner ex-boyfriend-cum-best friend of a high schooler's older sister.
Of course, Zeke, the college dropout character played by the comedian, is not a true representation of Davidson himself — though by the looks of the trailer, the former fling of Ariana Grande has a great command of that very specific personality type. Over the course of the two-minute clip, Zeke subjects high schooler Mo to illegal weed-dealing, convinces him to imbibe a drink made from "whiskey, beer, cough syrup, and a Xanny bar," and talks him into getting a pec tattoo that simply reads "Daddy Tongue!" Griffin Gluck, who memorably dazzled audiences in the unceremoniously canceled American Vandal, seems equally settled into his role as the mostly innocent and dangerously impressionable 16-year-old Mo, expressing the type of idol-worshipping awe that many of us could easily relate to as teens who looked up to older people we automatically deemed to be cooler.
Written and directed by first-time fillmmaker Jason Orley, Big Time Adolescence debuted last year at Sundance to uniformly rave reviews, with most critics praising Davidson's performance and marking it as a true arrival for the first-time lead movie star. The dramedy also stars Colson Baker (a.k.a. Machine Gun Kelly).
Check out the trailer for Big Time Adolescence below and prepare to catch the teenage chicanery in select theaters on March 13 and streaming on Hulu starting on March 20th.