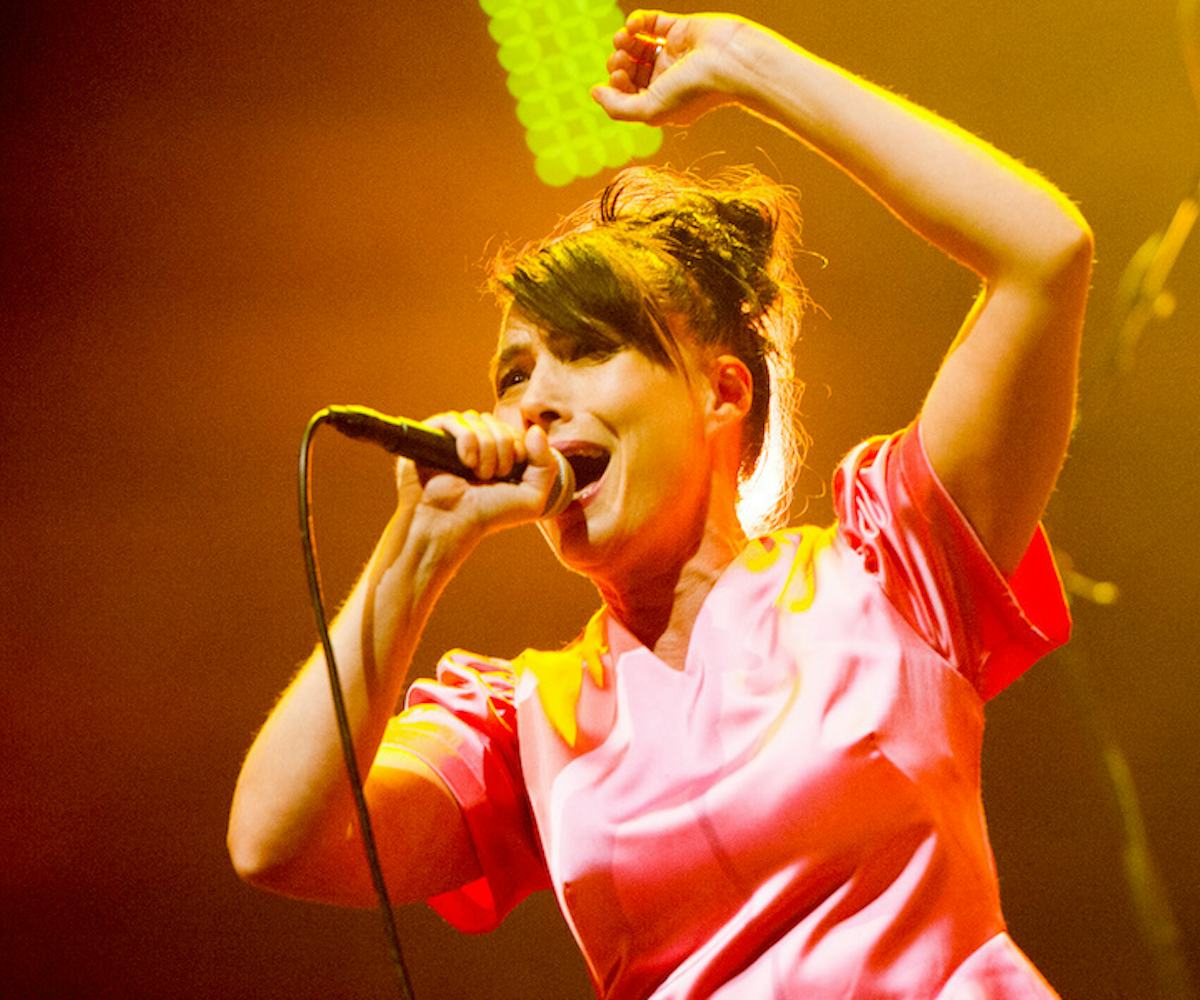 Photo by Ollie Millington/Redferns
Bikini Kill Announces First Official Tour In Over 20 Years
2020 will offer several more chances to rock out with the original riot grrrls
Fans who missed Bikini Kill's 2019 reunion shows will finally have another chance to see the iconic band live. On Wednesday, the group announced its first official tour in over 20 years, building off of its buzzy reunion that sold out almost instantaneously earlier this year.
The tour kicks off with a benefit show for Interfaith Works — "the only shelter/homeless services program that explicitly prioritizes women and LGBT single adults in the Olympia community," per a press release — on March 13 in Olympia, Washington where the group was first formed back in 1990. After the first concert, Bikini Kill will play a total of 12 additional shows across the U.S. and Canada before traveling to Norway for Øya Festival in August.
There's a giant gap in the tour between March and May, which could mean the band has plans to hop on the U.S. festival circuit and make a major stop in Coachella Valley. Or, it could mean a healthy break; we'll have to wait until festival lineups are announced at the top of the year to know if Bikini Kill will make an appearance.
View all of the tour dates announced by the band in the Instagram post below. Tickets go on sale on Friday, November 8 at 12pm EST; Bikini Kill newsletter subscribers will have a chance to buy pre-sale tickets from 12pm to 3pm EST tomorrow.