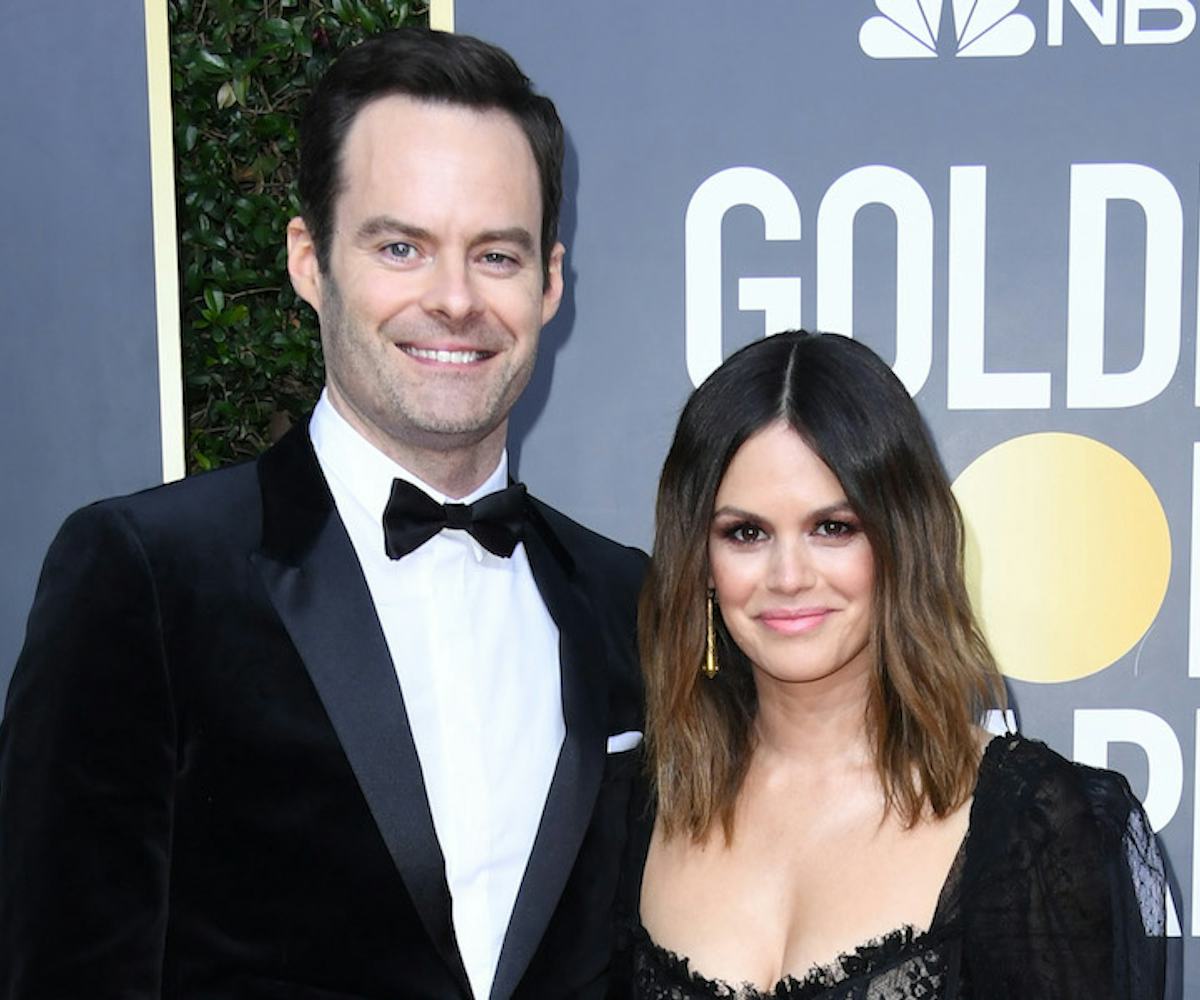 Photo by Getty
Bill Hader and Rachel Bilson Made Their Red Carpet Debut At Golden Globes 2020
This is extremely important
Love is in the air at the 2020 Golden Globes: Bill Hader and Rachel Bilson just made their red carpet debut at the first big awards show of the season. The Saturday Night Live alum (and Barry nominee) and TheO.C. actress only recently became the subject of buzzy dating rumors, getting caught by the paparazzi just shy of Christmas holding hands on a coffee date in Hader's hometown of Tulsa, Oklahoma, per TMZ.
No one knows for sure exactly how long the pair has been seriously dating, but "red carpet official" is way more significant than a simple Instagram-grid confirmation, so this is pretty major. Hader and Bilson opted to attend the awards show in coordinating black looks, with Hader in a velvet Dior Men suit and Bilson in a black lace Brock Collection gown, accented with delicate gold detailing.
The two actors have known each other for at least several years now — Bilson and Hader co-starred in the 2013 romantic comedy The To Do List; at the time, Hader was married to Maggie Carey. The two divorced in 2018.
Check out their red carpet debut below, and start trying to create their ideal couple name. Rachill Bilder? Bill Hason? ... Let's keep brainstorming on that one.