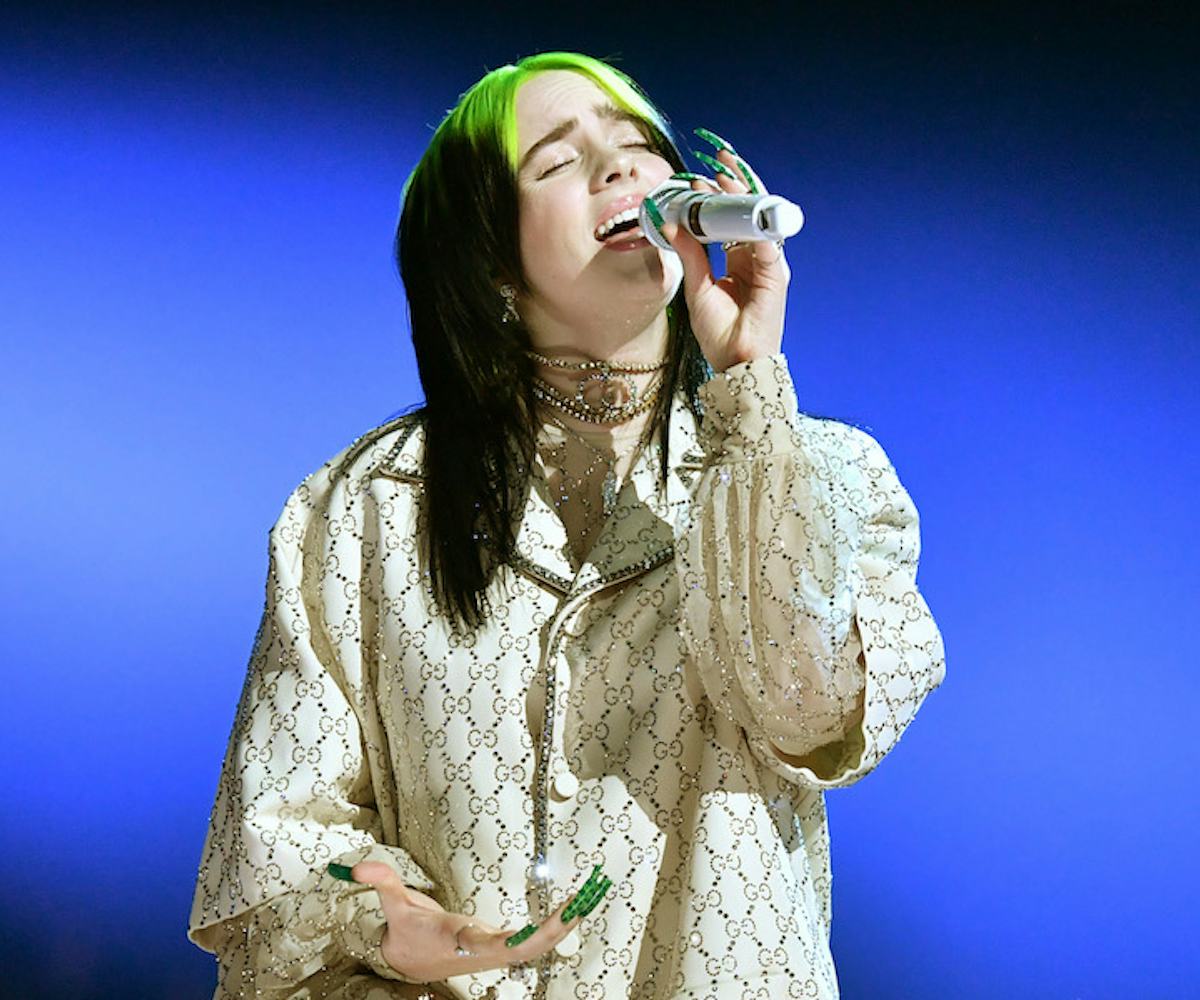 Photo by Emma McIntyre/Getty Images for The Recording Academy
Billie Eilish Is Performing At The 2020 Academy Awards
Just weeks after making history at the 2020 Grammy Awards, Billie Eilish will perform at the 2020 Academy Awards. It's not totally clear yet what Eilish will be performing — or why she will be making the appearance at all — but after her melodramatic debut Grammys performance of "when the party's over", it's clear that awards shows could all use a little more Eilish to make things interesting.
The only explanation that seems to make sense for Eilish's Oscars gig is her ties with the Bond franchise. Earlier in January, it was announced that Eilish would sing the next James Bond theme song for upcoming film No Time To Die. She's the youngest performer to do so, following in the wake of songs like Adele's "Skyfall" (2012) and Sam Smith's "Writing's On The Wall" (2015), which both took home the Oscar for Best Original Song in their respective award seasons. Though, even if she performs her new song during the February 9 Oscars broadcast, No Time To Die doesn't hit theaters until April 8. So, Eilish will have to wait until next year to see how she fares with the Academy.
The rest of the performers that will bring music to the Oscars broadcast are 2020 contenders for the award for Best Original Song. Notably, Elton John will perform "(I'm Gonna) Love Me Again" from Rocketman, and Idina Menzel will team up with nord-pop singer Aurora for a performance of "Into the Unknown" from Frozen II. Other performers include Cynthia Erivo (Harriet), Randy Newman (Toy Story 4), and Chrissy Metz (Breakthrough).
Check out Eilish's official announcement below.