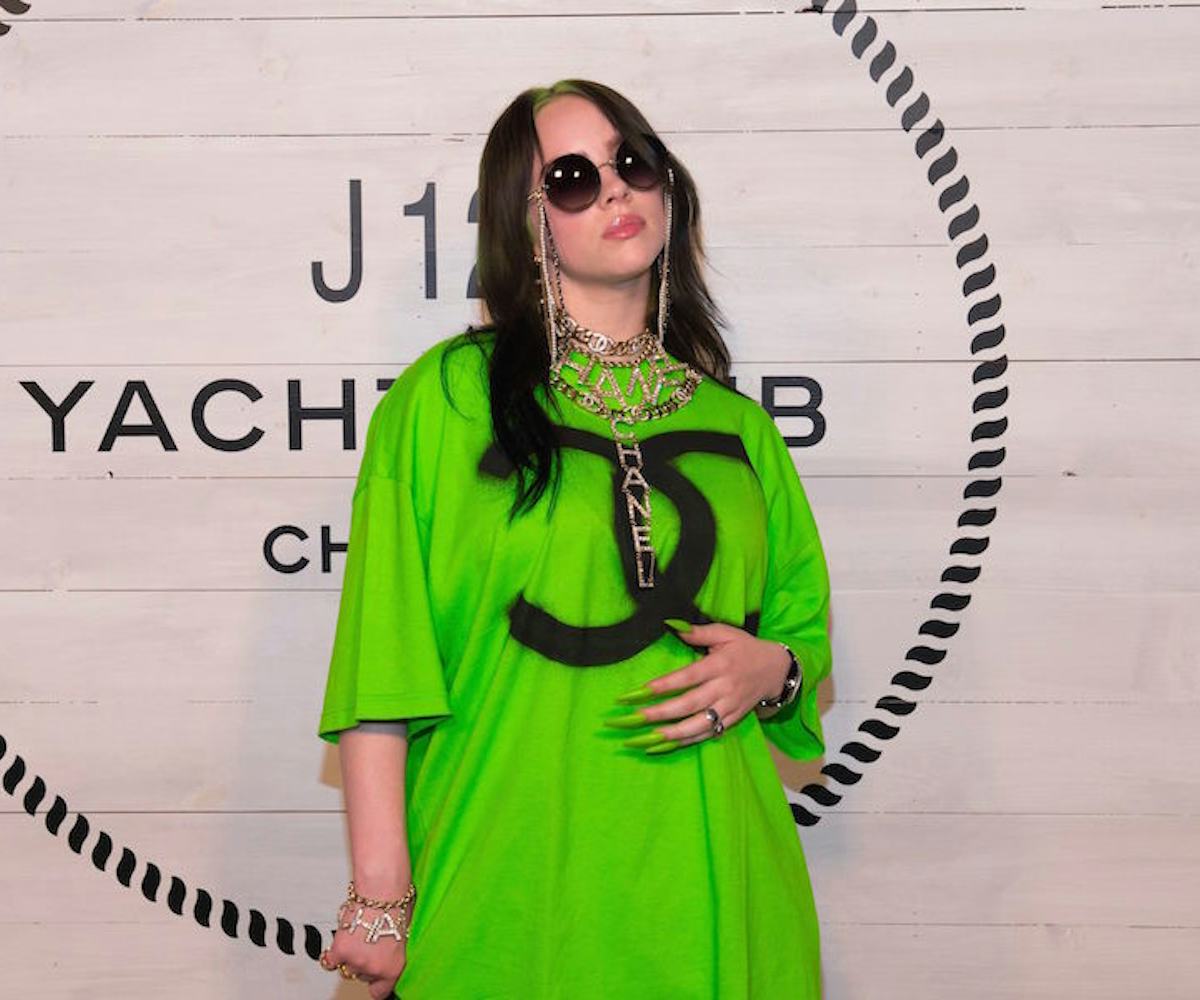 Photo by Scott Roth/Invision/AP/Shutterstock
Billie Eilish Says Her Body Dysmorphia Was At Its "Peak" When She Was A Dancer
"I couldn't look in the mirror at all"
Billie Eilish has revealed that her body dysmorphia was at its "peak" while taking dance classes as a preteen. In a new profile on Rolling Stone, Eilish opens up about her body image during her time as a dancer, as well as her experience with depression.
In the profile, Eilish talks of moving into a competitive dance company when she was 12. "That was probably when I was the most insecure," Eilish told Rolling Stone, referring to all the "really pretty girls" in her class. "I wasn't as confident. I couldn't speak and just be normal. When I think about it or see pictures of me then, I was so not OK with who I was."
"At dance, you wear really tiny clothes," she continued. "And I've never felt comfortable in really tiny clothes. I was always worried about my appearance. That was the peak of my body dysmorphia. I couldn't look in the mirror at all." Previously, Eilish opened up about her reason for wearing "big, baggy clothes" during a campaign for Calvin Klein. "Nobody can have an opinion because they haven't seen what's underneath," she said then. "Nobody can be like, 'Oh, she's slim-thick, she's not slim-thick, she's got a flat ass, she's got a fat ass.' No one can say any of that because they don't know."
Eilish would not pursue her dance career for much longer, partially because her music would soon take off, but also because of rupturing a growth plate in her hip, which forced her to quit. "I think that's when the depression started," Eilish shared. "It sent me down a hole. I went through a whole self-harming phase—we don't have to go into it. But the gist of it was, I felt like I deserved to be in pain."
Read the entire interview here.