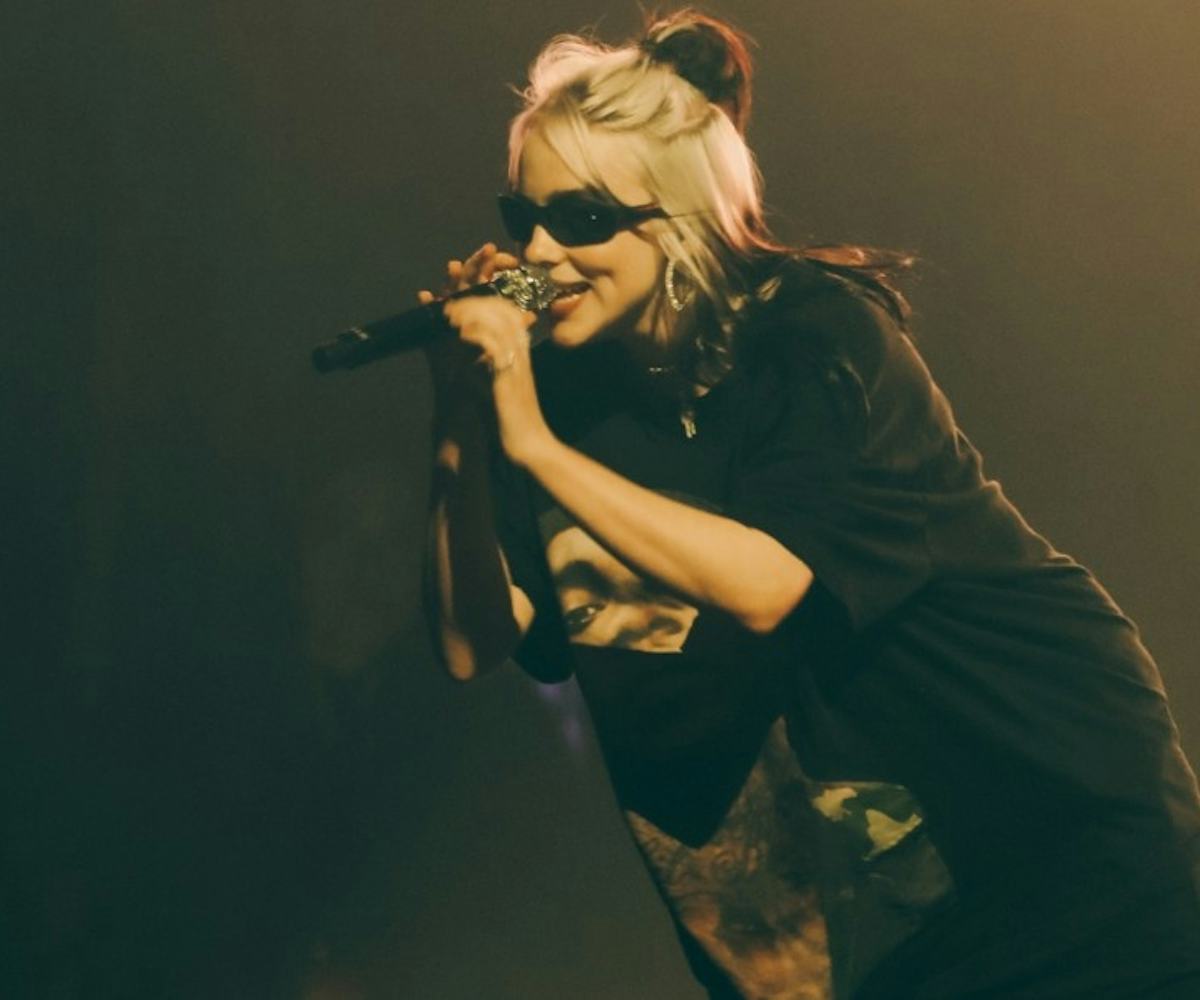 Photo by Ella Hovsepian/Getty Images
Billie Eilish's "Everything I Wanted" Video Is An Ode To Her Brother
Directed by Eilish herself
Billie Eilish is having a busy week. Not only is the breakout singer set to perform at the 62nd Grammy Awards, but she's also dropped a new video for her single "everything i wanted" just days before the big event. Released last November, "everything i wanted" served as Eilish's first single after the soaring success of her debut album When We All Fall Asleep, Where Do We Go? and explores a nightmarish scenario in which she kills herself and finds that no one cares. The lyrics of the track also explore her strong bond with her older brother Finneas, who stars in the video alongside Eilish.
The music video, directed by Eilish herself, opens with a title card that emotionally sums up the two's relationship: "finneas is my brother and best friend. no matter the circumstance, we always have and always will be there for each other." The video shows Eilish driving them through southern California, their faces set with deadpan expressions as they zoom across the state. They hit no traffic on the road between Joshua Tree and the beach (I'd like to see it!) before Billie floors the car straight into the water. They break their somber demeanor for a moment: to smile and each other and lock hands as the car sinks to the ocean floor, bringing new meaning to the saying: Blood is thicker than water.
"My brother and I wrote this song about each other," said Eilish in a press release. "I wanted to create a visual that emphasizes that no matter what, we'll be there for each other through everything."
At 17, Eilish made Grammy nomination history with six nominations surrounding her debut album When We All Fall Asleep, Where Do We Go? including Album of the Year, Best New Artist, and Song of The Year for "bad guy." And in case those accomplishments weren't enough, earlier this month Eilish confirmed she would sing the title song to the upcoming 25th James Bond filmNo Time To Die.
Watch the video below.