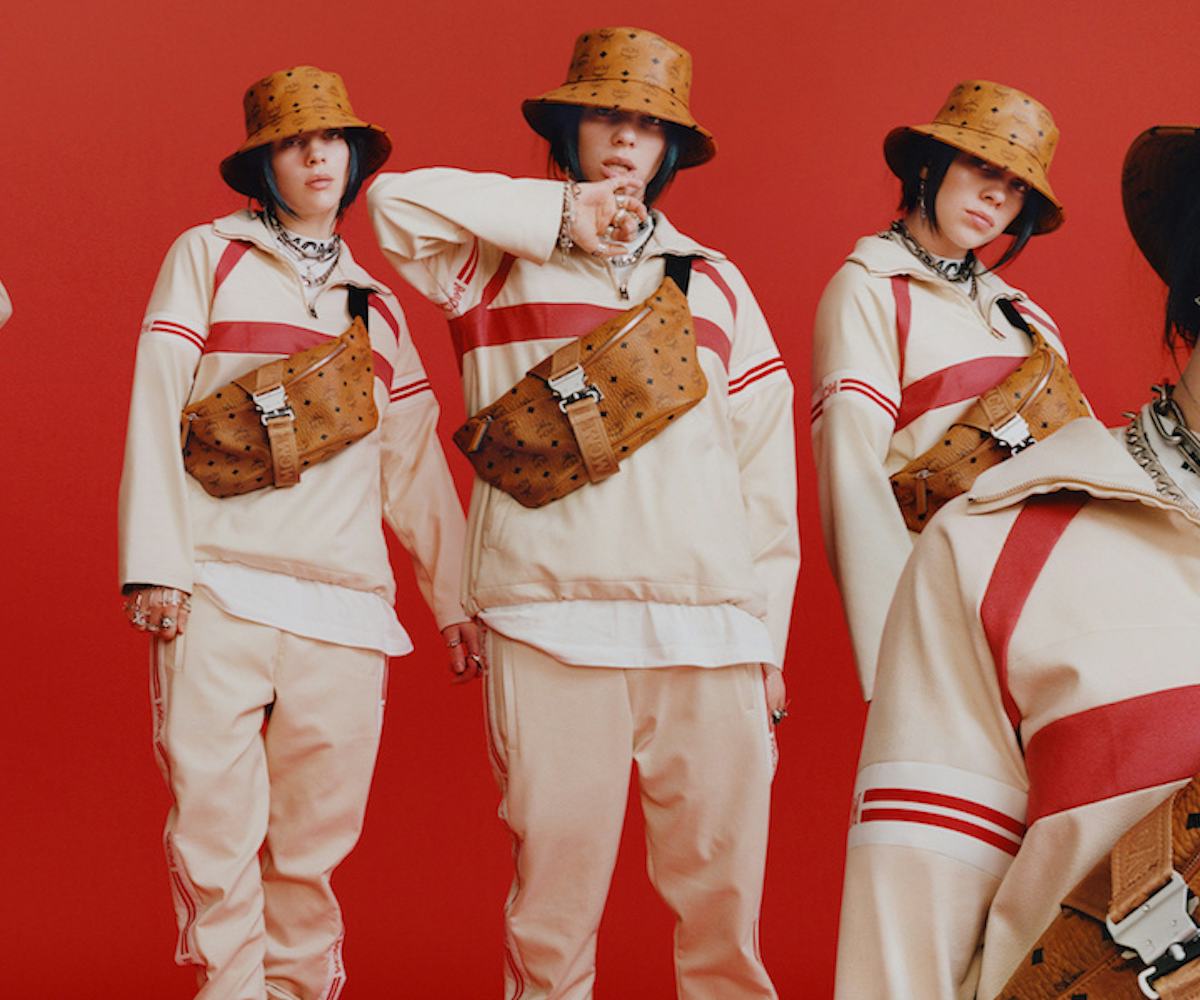 Photo by Lea Colombo
Billie Eilish Stars In MCM's New Campaign Alongside Childish Major
She is building quite the modeling resume
Billie Eilish is a high fashion model. After fronting a Calvin Klein campaign back in May, Eilish now stars in MCM's AW19 campaign visuals alongside rapper Childish Major.
A video for the campaign features Eilish's song "bury a friend." Eilish and Major swap out some of the same "genderless apparel" from the collection, which the brand says is to show "how cultural fluidity defines modern style."
In a press release for the campaign, Eilish says, "I love to glorify the things that make people uncomfortable," and if that isn't the most Aquarius thing I've heard ever, I don't know what is (her moon is in Aquarius). She continues, "We're so used to one way of living that we think other peoples' lifestyles are wrong—sometimes automatically, without even thinking. I want to mess with what people are used to. I want to be that other."
Each of the looks modeled is in line with Eilish's preference for baggy clothing, which she had previously elaborated on in her Calvin Klein campaign. "I never want the world to know everything about me," she said then. "I mean that's why I wear big, baggy clothes. Nobody can have an opinion because they haven't seen what's underneath. Nobody can be like, 'Oh, she's slim-thick, she's not slim-thick, she's got a flat ass, she's got a fat ass.' No one can say any of that because they don't know."
Check out all the campaign images below.