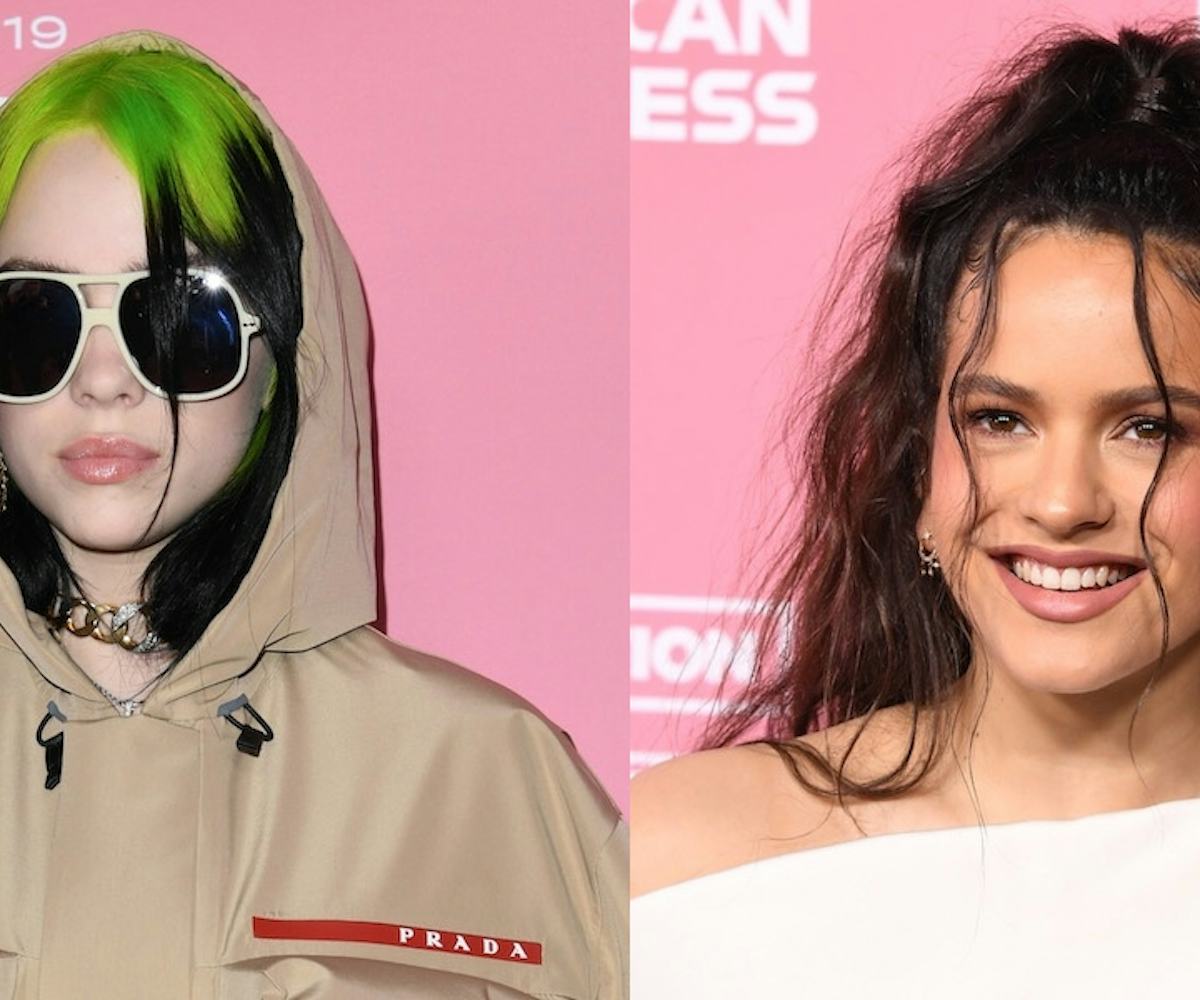 The Billie Eilish And Rosalía Collab Is Still Coming, According to Rosalía
But how long will we have to wait?
The musical collaboration between Billie Eilish and Rosalía is still in the works, it just isn't quite finished yet, according to Rosalía herself. During an interview with Billboardat the magazine's Women In Music event on Thursday evening, the singer gave an update about the highly anticipated project.
"We've been in the studio, we're friends," Rosalía said. "Billie, please, let's finish that song! I love Billie, she knows it. I wish that we had more time to be in the studio... We started something, we gotta finish it." Though it doesn't sound like there's any firm plan to wrap it up ASAP, at least they're keeping the project's energy alive. Previously, Rosalía said of the song, "Billie and I had a session together, totally independent from her other projects. We wrote with her at the piano. We created a great idea for a song and had a great time."
Both artists have been very busy, to say the least, so it's understandable that they haven't had a moment to reconnect. Back in March, Eilish began the buzz around the collab when she told Billboard, "We only had one session and it was, like, right before I left for tour. And then she's been on tour; I've been on tour....We've been busy." She added, "I actually love the song. It's half in Spanish — for both of us — half in English. Yeah, it's so beautiful. I hope something happens with it. I'm sure it will. We're both in love with it. So, I think there's a future for it."