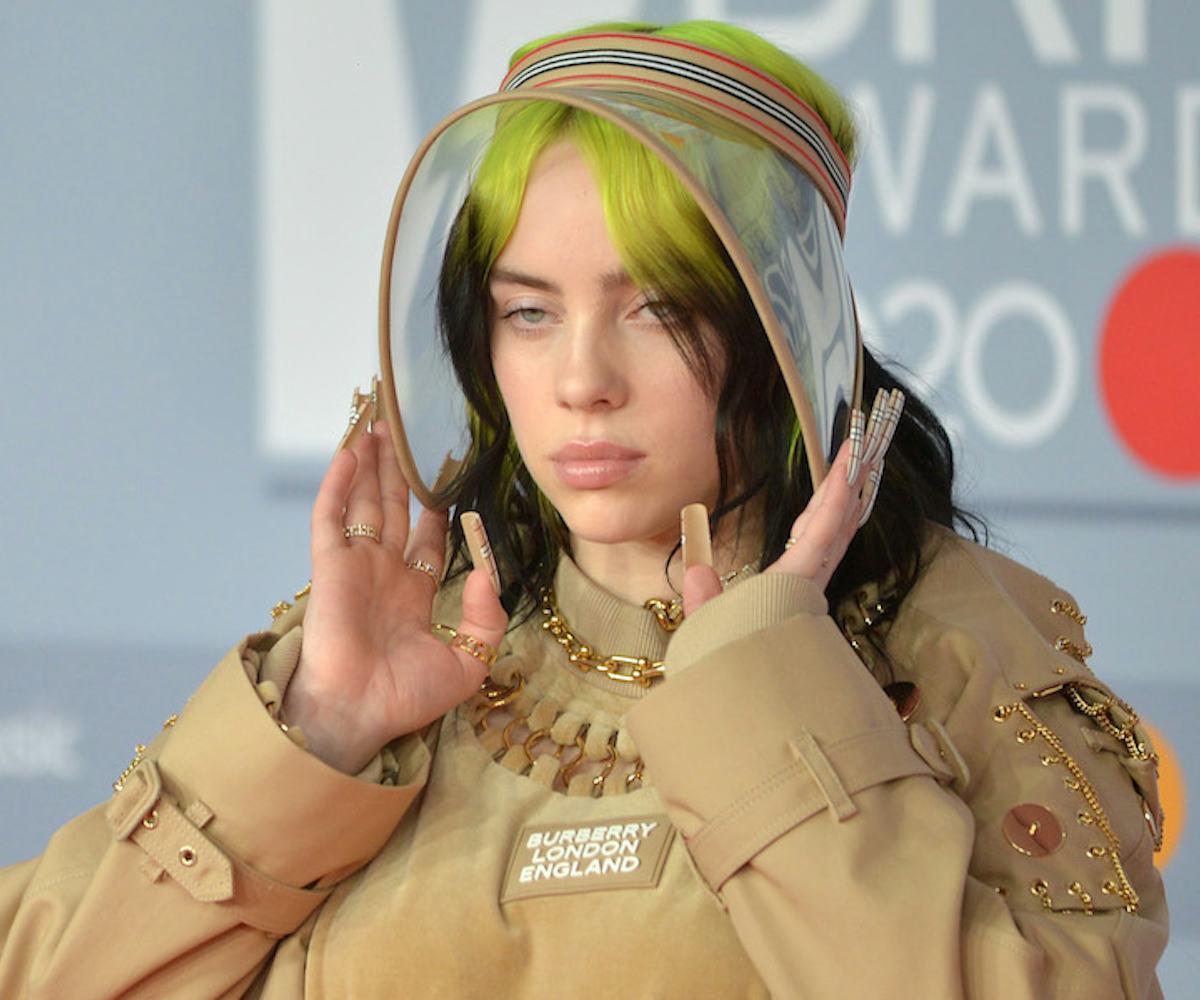 Photo by Jim Dyson/Redferns
Billie Eilish Is Working on Her Second Album
"I think the best thing we can do is stay out of our own way"
As much as I loved When We All Fall Asleep, Where Do We Go?, Billie Eilish's first studio album, which nabbed the 18-year-old singer five Grammys, nothing on it could compare to the kinship I felt with "everything i wanted," the first single released by Eilish after her landmark debut. Though the track was released as a standalone single, it's not a stretch to think that it's a signal of the direction the young artist might be pushing her sound in the future. Which is precisely why I am ecstatic to learn that Billie Eilish (and her brother/producer Finneas) is already hard at work on her second album.
In a new Vulture feature, Billie Eilish and Finneas opened up about their process recording "No Time to Die," their contribution to the hotly anticipated (and recently delayed) upcoming James Bond film. At one point, while talking about the friendship he and Eilish have developed with legendary film composer Hans Zimmer (who composed the track alongside them), Finneas jokes about the way the three have commiserated about life as a professional musician. "After the Grammys, I jokingly said to my girlfriend, 'If I didn't love music so much, I'd quit.' Because, yeah, we did the thing. But I love it, so let's just keep going."
Then, he makes the announcement we've all been waiting for: "We've started working on the new album, and I think the best thing we can do is stay out of our own way." The producer, who has also worked with artists like Selena Gomez, Tove Lo, and Halsey, didn't share much about what we can expect from the upcoming record (or even when we can expect it). But he did mention that their approach to recording hasn't changed much from the first time-around: "The first album was pretty pure in its intention. We didn't set out to write a darling album. Our only target was to make an album that we liked, to play live. I think that's all we're gonna do for the second. All the other things are side effects. You can't aim for those."
Elsewhere in the feature, both Finneas and Eilish shared a few tidbits about their experiences working on "No Time to Die," inarguably their biggest song to date. According to the pair, due to their hectic schedules, they were forced to record Eilish's vocals for the track on their tour bus, while parked outside an arena somewhere in Texas right before a show. As Finneas jokes, if you listen to the song closely, "you can hear a lot of, like, vacuums in the background."
Hans Zimmer also mentioned that, along with Eilish's demo, he had received several additional options from other artists, but "couldn't get past the intro" of any others. Upon hearing Eilish's version, however, he knew. "That's the vibe. That's the everything," he said. "It's a perfect movie song: In its quietness, somehow, you have a huge landscape in front of you."