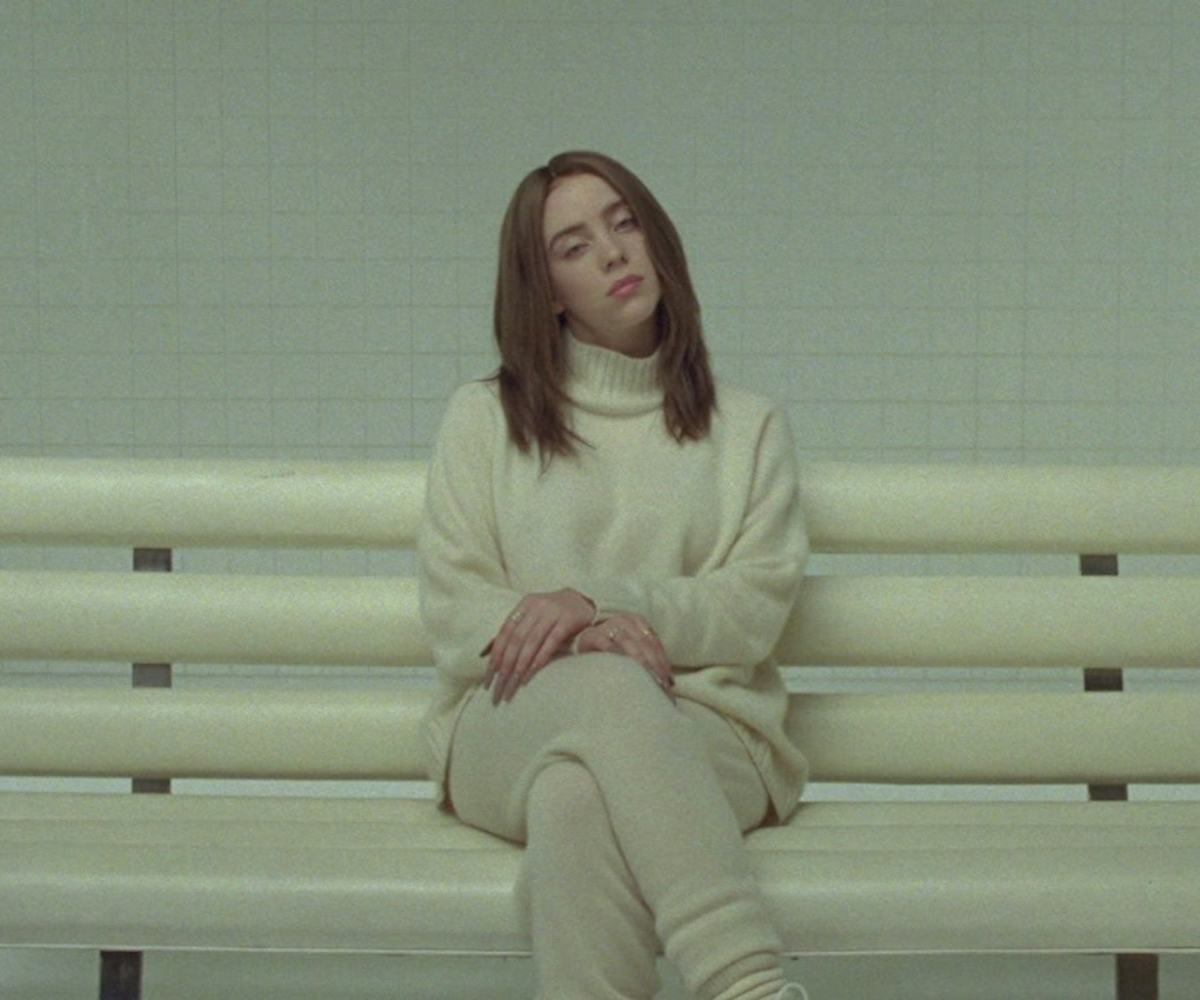 Courtesy of Artist
Billie Eilish Goes Brunette For Self-Directed "Xanny" Music Video
She makes her directorial debut with the somber visuals
Billie Eilish has shed her neon-green roots — at least for now. In her new music video for "Xanny," the singer ditches the vibrant shade for an allover soft brunette shade that gives Eilish a totally new look altogether. What's more, the video marks Eilish's directorial debut, as she takes the reins on creating the visuals for the somber ballad off WHEN WE ALL FALL ASLEEP WHERE DO WE GO?In the video, Eilish also trades in her iconic baggy style for a monochrome ivory turtleneck and joggers, which match almost exactly to the padded bench she sits upon for the entirety of the visual.
"I'm very excited to share my directorial debut. Visuals are so important to me, and I'm very proud to be in a place where I can present my creative vision exactly as I want it," Eilish shared in a press release. "Thank you to everyone who has put their trust in me."
In the clip, Eilish sits still as she delivers her delicate vocals in the video as disembodied hands reach out and press lit cigarettes against her face, treating her as though she's a living ashtray. It's a fitting parallel to the song's message, which is filled with lyrics about sitting in secondhand smoke and being the "only one who's not stoned" at a party.
Last year, Eilish revealed the inspiration behind a bit of the song in an interview on her YouTube channel, describing a party she had attended the night prior to writing it. "There was this girl [at the party] and she had two cigarettes in her hands and she put them both of them in her mouth and went like this: "Hey Billie" and she looked at me, and she blew the smoke into my face," Eilish states in the interview. "We wanted it to sort of sound like what it feels like to be in second hand smoke."
Watch the music video for "Xanny" below.