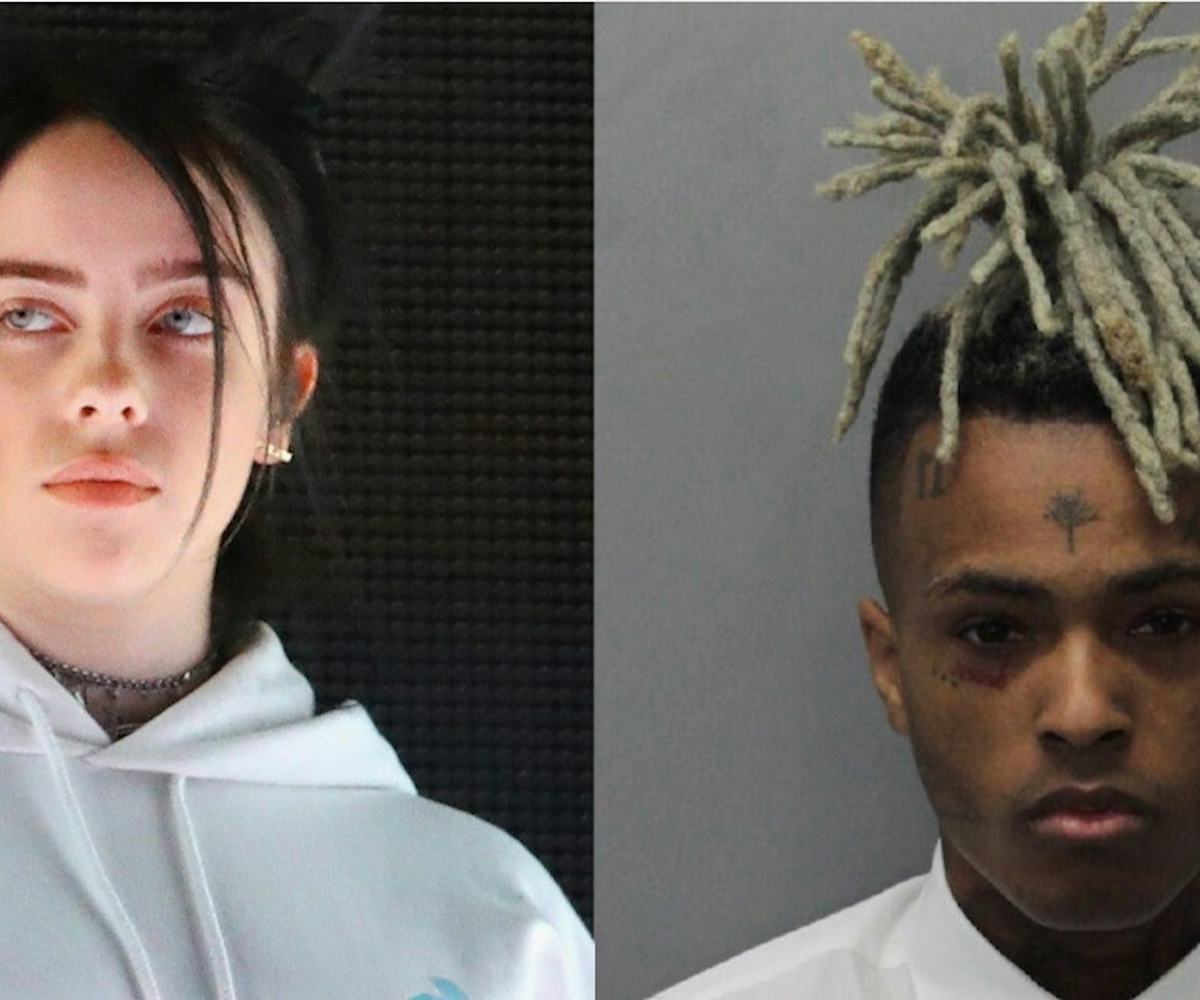 Photo by Rich Fury/Getty Images, Photo by Miami Dade County Corrections via Getty Images
Billie Eilish Shared Another XXXTentacion Tribute
"Hope you're okay up there," okay
Billie Eilish paid tribute again to XXXTentacion; this time, for the one-year anniversary of his death. In a series of three posts to her Instagram Stories, Eilish remembered the rapper without naming him directly, writing "miss you," "hope you're okay up there," and "long live you" over black, blank screens. The tribute, screen-grabbed by a fan account and first reported on by NME, has already garnered criticism online.
"Up where baby he's in hell," a popular tweet from @vondylantweets wrote. Jokes aside, Eilish's continued support of the rapper and convenient refusal to acknowledge his long history of violent abuse is extremely disappointing.
Last year on the day of his death, Eilish posted a screengrab of a conversation with XXXTentacion captioned, "the strongest human being ive ever known. all you ever did was care." Months later, she played a tribute song for XXXTentacion, and was called out for her disappointing ignorance of his horrifying history of abuse (notably by NYLON).
One day following her first performance of the song, recordings of XXXTentacion admitting to domestic abuse and stabbing nine people were released by Pitchfork. In April of this year, Eilish defended her performance yet again, insisting her right to mourn while still not acknowledging his actions.