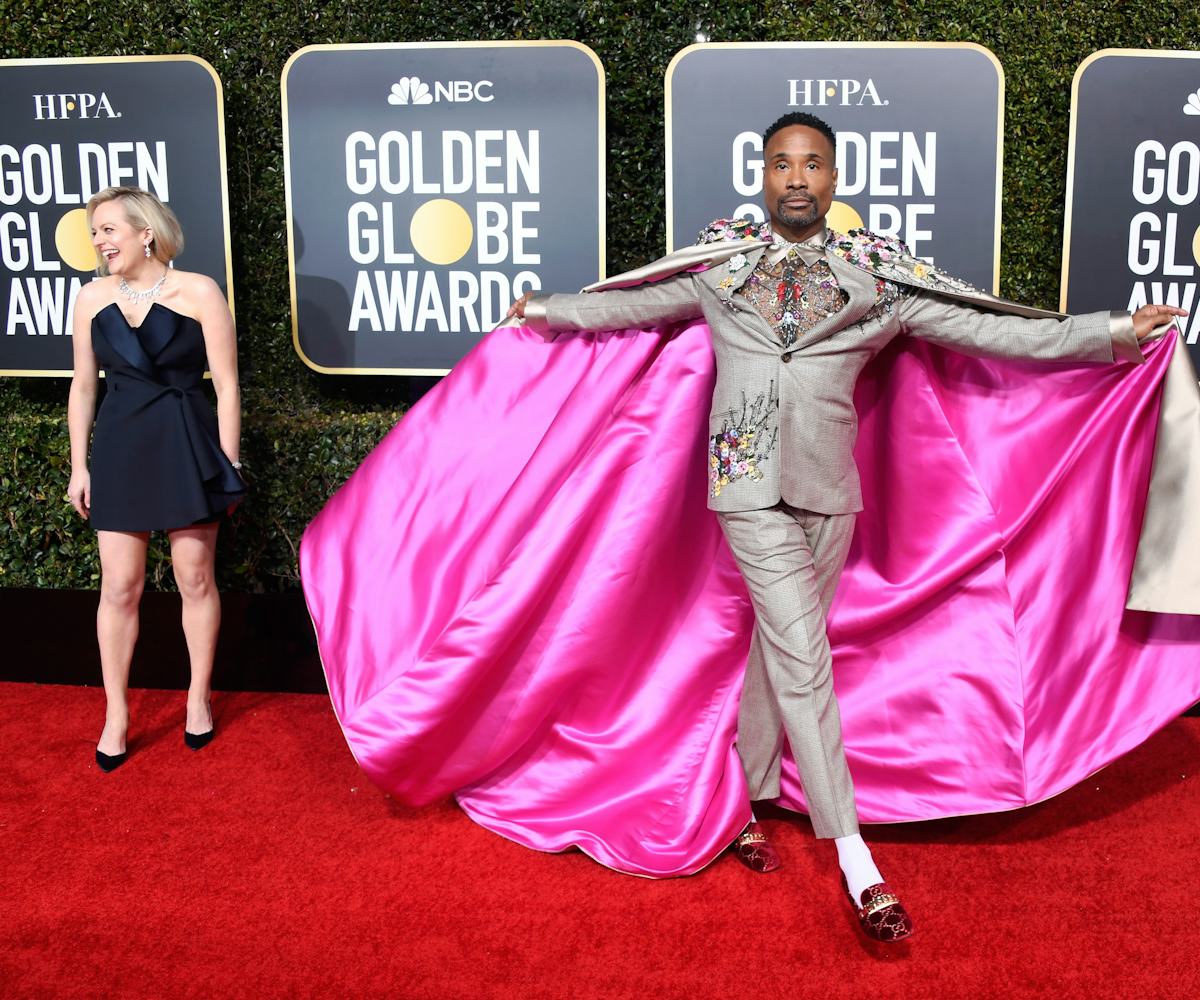 Photo by Frazer Harrison / Getty Images.
Billy Porter Is Perfection Delivering The LGBTQ State Of The Union
It's way better than that other one
Donald Trump who? State of which union? These are the questions Billy Porter laid to rest when he delivered the official LGBTQ State of The Union address. The acclaimed theater actor, who has stolen television hearts with roles in FX original series Pose and American Horror Story: Apocalypse, addressed our (gender)queer country with remarkable grace. Trump could never.
The seven-minute video from Logo touched a number of topics, directly impacting the LGBTQ community in the United States and abroad. With poise and passion, Porter addressed the rise in trans/homophobic violence, including the recent attack on Jussie Smollett, whom he referred to as "our brother." Porter also referenced the U.S. military transgender ban and the violent, institutionalized policing of queer people in places like Brazil.
Porter's speech was not all sadness and despair. He acknowledged recently elected officials who are openly gay, plugged the upcoming 50th anniversary of the Stonewall riots and the world Pride celebration that NYC will host to commemorate it, and heralded the wave of LGBTQ representation spreading across film, music, and television (an expansion he has, no doubt, played parts in).
"Love will and love must keep us united. Only with the strength from love can we continue to forge ahead," he urged. "Make no mistake, our best days are ahead of us." I receive this. The only thing that could have made this video better was a collective of drag queens and other femmes dressed in white behind him.