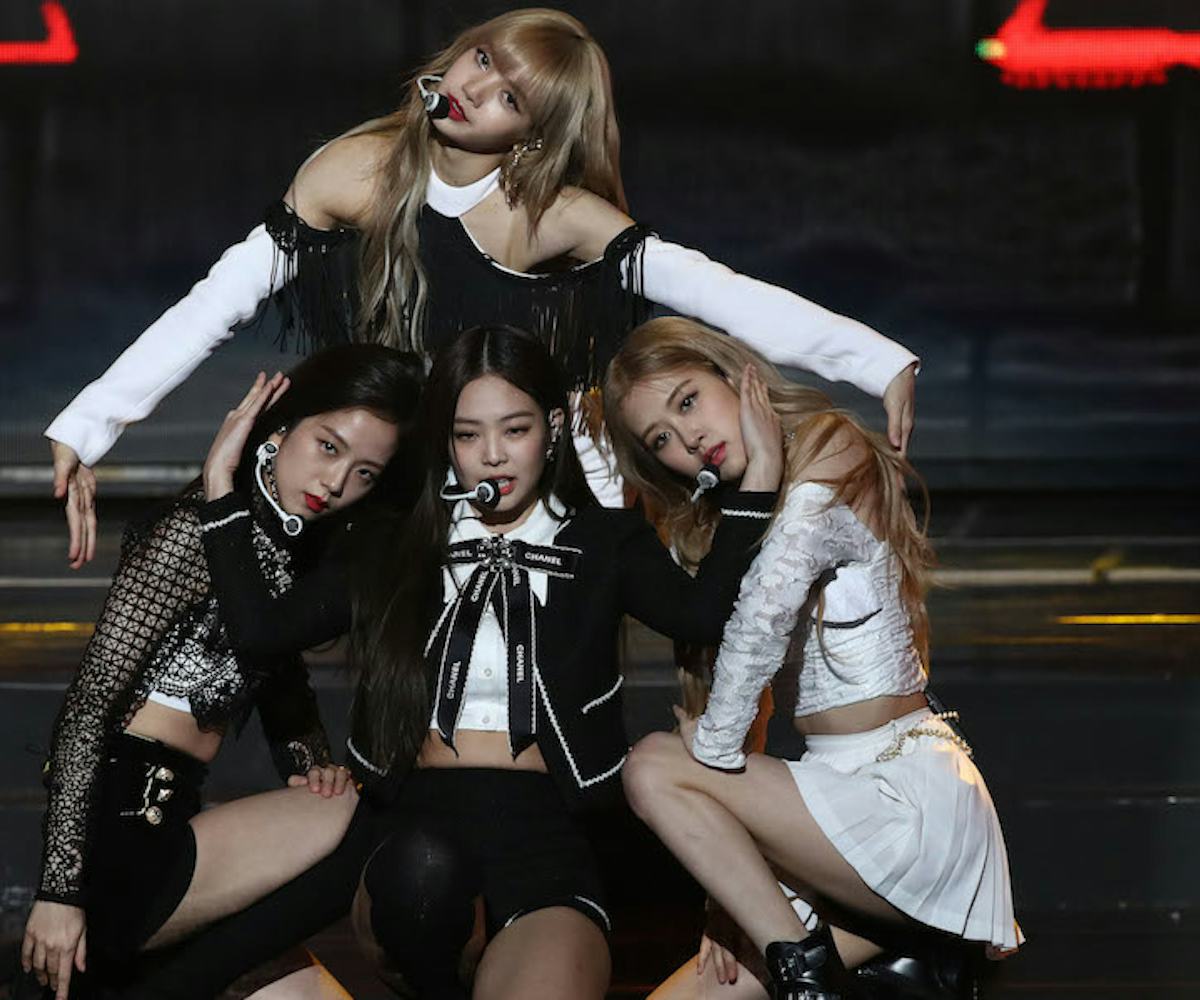 Photo by Chung Sung-Jun/Getty Images.
BLACKPINK Crushes Huge YouTube Record With "Kill This Love" Video
BLACKPINK just smashed a huge YouTube record previously held by PSY's 2013 video "Gentleman." The K-Pop group's latest music video "Kill This Love" is now officially the fastest video to reach 100 million views on the streaming platform, reaching the benchmark number in only 2.6 days. The video was released last week in tandem with a five-song EP of the same name.
In the years since PSY's video, Ariana Grande and Taylor Swift have come closest to beating his rapid 2.8 day climb to 100 million, with "thank u, next" achieving the feat in 3.4 days and "Look What You Made Me Do" in 3.5. Now, BLACKPINK holds two spots within the top 20 songs to have fastest reached this many views. Their video for "DDU-DU DDU-DU," which was remixed for the Kill This Love EP, previously reached 100 million streams in 10 days, which makes it the 19th fastest.
If you don't recall the strange internet rise of 2013 PSY's "Gentleman," it was actually his immediate follow up to the viral "Gangnam Style." The visuals, which also included an associated dance, were premiered at the Seoul World Cup Stadium, and were hyped plenty by his previous hit. Rather than momentary viral status across the world, BLACKPINK has their passionate stans and huge increase in international acclaim to thank for crushing this streaming record. If you haven't devoted yourself to the church of BLACKPINK yet, watch the "Kill This Love" video and start getting obsessed ahead of their history-making performance at Coachella.