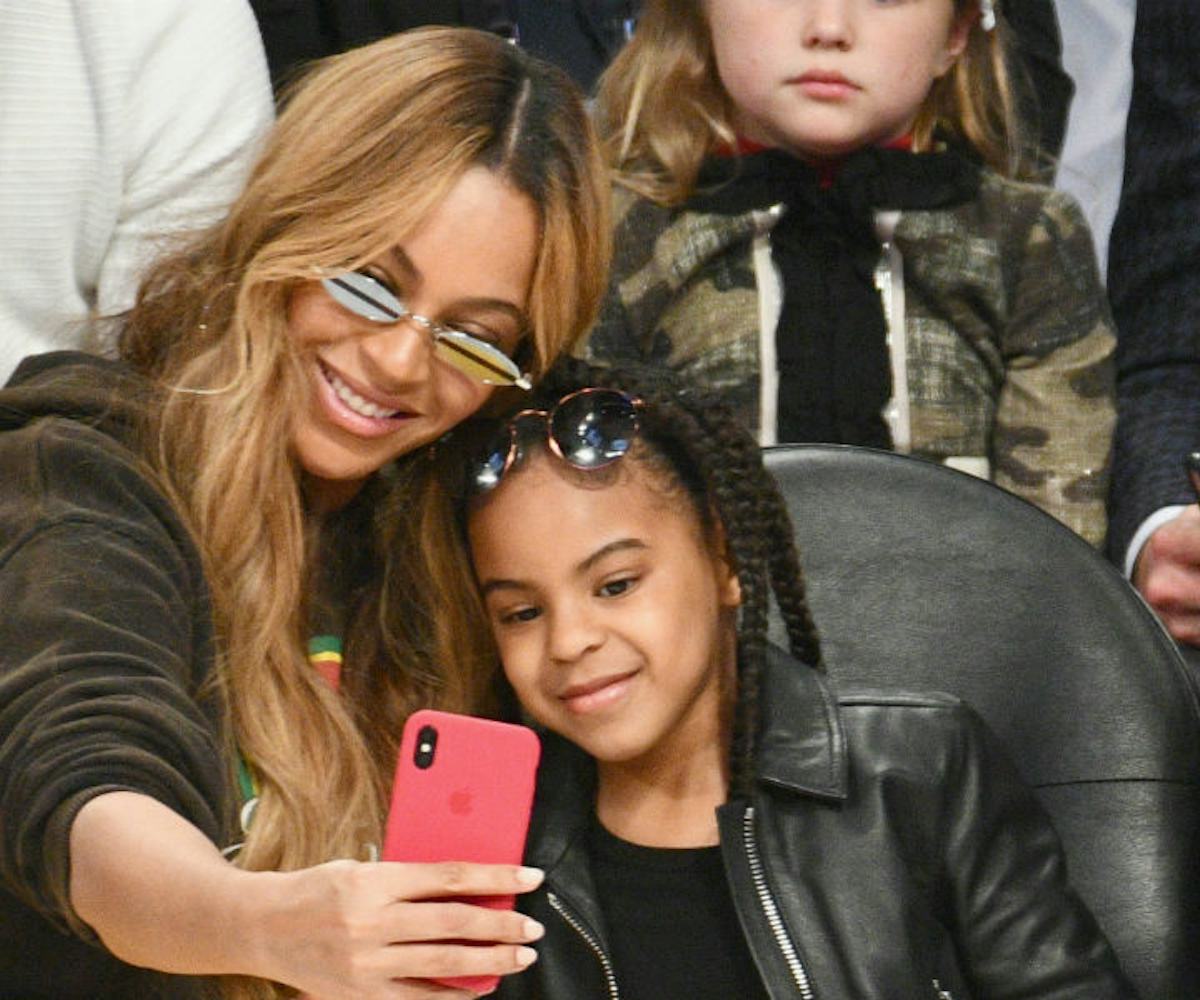 Photo by Allen Berezovsky/Getty Images.
Blue Ivy Reminds Her Grandma That Mother's Day Is About The Daughters, Too
In true Capricorn fashion
Yesterday was Mother's Day, and the world spent it adoring and praising and posting about the mothers and the mother figures in their life. In honor of the holiday, Tina Lawson, creator of Beyoncé and Solange, decided to send out her own shout-out to all of the (underappreciated) moms.
"Happy Mother's Day to all of the beautiful mothers out there," she said in an Instagram video, alongside Kelly Rowland. That's it! That's all Lawson gets a chance to say right before Blue Ivy interrupts her with these very important words: "And don't forget, all the beautiful daughters!" Blue says while sounding like an animated Disney character. She then adds: "… Which I am."
Adorable! And just like a Capricorn to make sure that the world knows, without daughters, there would be no mothers. So, we guess, Mother's Day is now Mother-Daughter's day now!