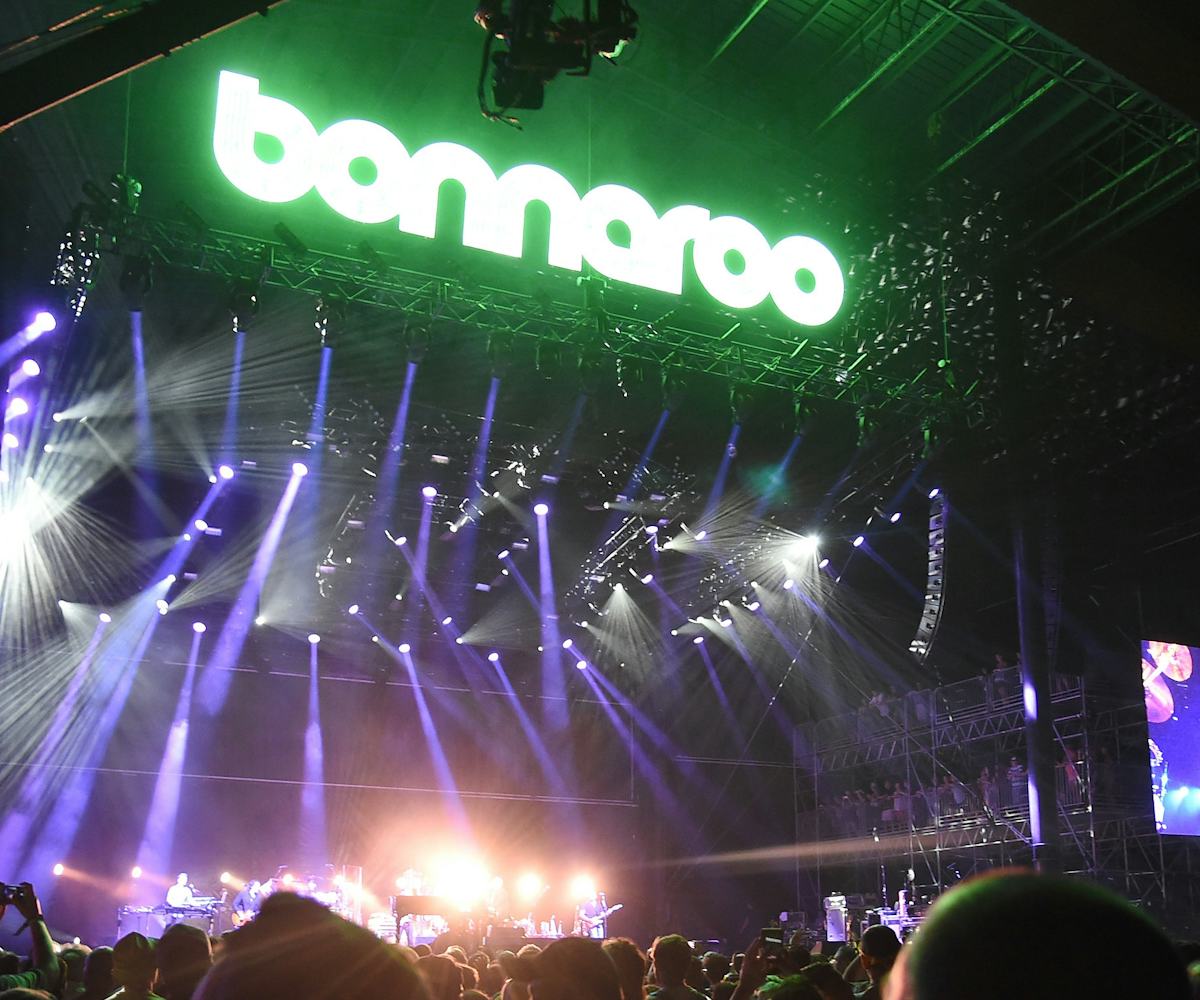 Photo by Jason Merritt/Getty Images
Bonnaroo Announces Safe Space For Women And Non-Binary Attendees
Bonnaroo has announced its lineup for 2019 and, with it, renewed its dedication toward ensuring women and non-binary attendees are safe on its grounds.
The festival is re-introducing SheROO, an inclusive camping space for women and non-binary folks. It was originally piloted in 2018, and with clear desire from campers to have increased women-only spaces and programs, Bonnaroo has partnered with MOTHERSHIP—a festival for those who identify as women—to give SheROO another go.
According to a press release, MOTHERSHIP "will bring their experience as an inclusive community of women, claiming our power through workshops, art & music to The Farm." SheRoo costs $50 to join for the entire weekend. Previously, Alternative Press reported that Hayley Williams of Paramore would be curating a plaza at Bonnaroo, called the "Sanctuary of Self-Love," so the festival will be promoting serious good vibes all around.
The Bonnaroo lineup is definitely a standout in what has already been announced for the forthcoming festival season. Did I ever think I'd be able to see The Avett Brothers, Cardi B, and The Lonely Island all in one weekend? No. But Bonnaroo made it happen. Peep the lineup below.
Tickets go on sale this Thursday, January 10, and the festival takes place June 13 to 16.