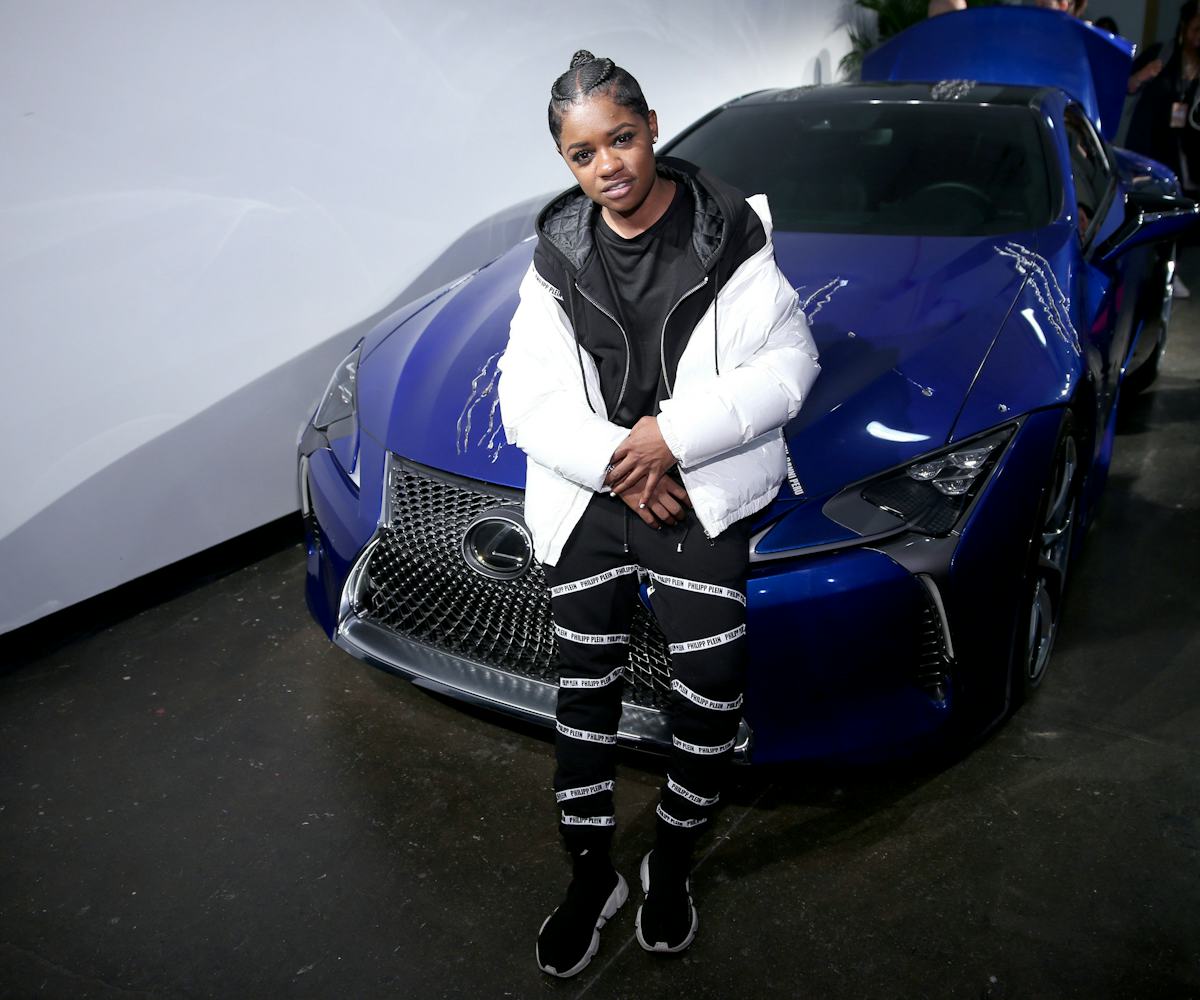 Photo by Jemal Countess / Stringer / Getty Images.
Bre-Z Won't Talk About Her Sexuality—And That's Her Choice
And we need to hear what she has to say
Born on July 22, rapper-turned-actress Bre-Z sits right on the cusp of Cancer and Leo. But, at the SCAD aTVFest in Atlanta, she insists to me she doesn't know what that means. And yet, having spoken to her (and her mom) on multiple occasions, I feel pretty sure that it does have meaning. Here's what I've noticed about Bre-Z: She's protective of her own energy and space. But she also has a commanding presence and enough swag to make Soulja Boy rethink how he hops up out of bed. It's what some people might call Big Dick Energy. This unique cocktail of confidence and reserve shows up, not only in conversations I've had with her but also in how Bre-Z navigates Hollywood and her relatively new fame.
Music was and is one of Bre-Z's major passions. Her transition into acting came courtesy of Fox's Empire. What was initially a submission for musical consideration on the show turned into a full-on recurring role where she played a tough, masculine teenager named Freda Gatz. She followed that up with another regular casting on the CW's All American, a high school football drama, where she plays a young lesbian from Crenshaw, California. Following in the footsteps of Queen Latifah's Cleo in Set It Off and Felicia Pearson as Snoop in The Wire (and in real life), Bre-Z is the next iteration of Black women fucking gender up onscreen. As one would expect, this has brought a lot of attention to Bre-Z's own sexual identity, but that's where her protective energy kicks in.
"I love everybody. But when it gets down to whatever is underneath my clothes, whatever is inside of my home, or in my bedroom... I feel like at some point, being in the public eye, you have to keep something for yourself. And that's just what I choose to keep for me." Her position feels defiant in an era where women of color are rewarded for baring it all. We love Chrissy Teigen for sparing no detail about her life as a wife and a mom. The same is true of our outspoken queen Cardi B. Add this to the ongoing embrace of LGBTQ identities in Hollywood, Bre-Z's refusal to say whether or not she falls under that umbrella could also lend itself to criticism.
Bre-Z doesn't care one way or another. These days, her motivation is educating herself on the ins and outs of an industry that isn't known for putting Black girls from Philly in positions of power. Making a name for herself as a personality isn't a priority when there is so much more at stake. "I really want to efficiently do good business in what I do; whether it's acting, whether it's music, or television, or film," she told me. That's her Leo side, I'm sure.
"I can't change the world, but I can save anybody that comes into contact with me, hopefully. With the information I obtain I can share it with whoever," she said. "People are going to know what to do and what not to do. The only thing that holds us back is not knowing." This kind of emphatic connection to the culture around her is definitely a glimpse at what's hiding beneath that shell.