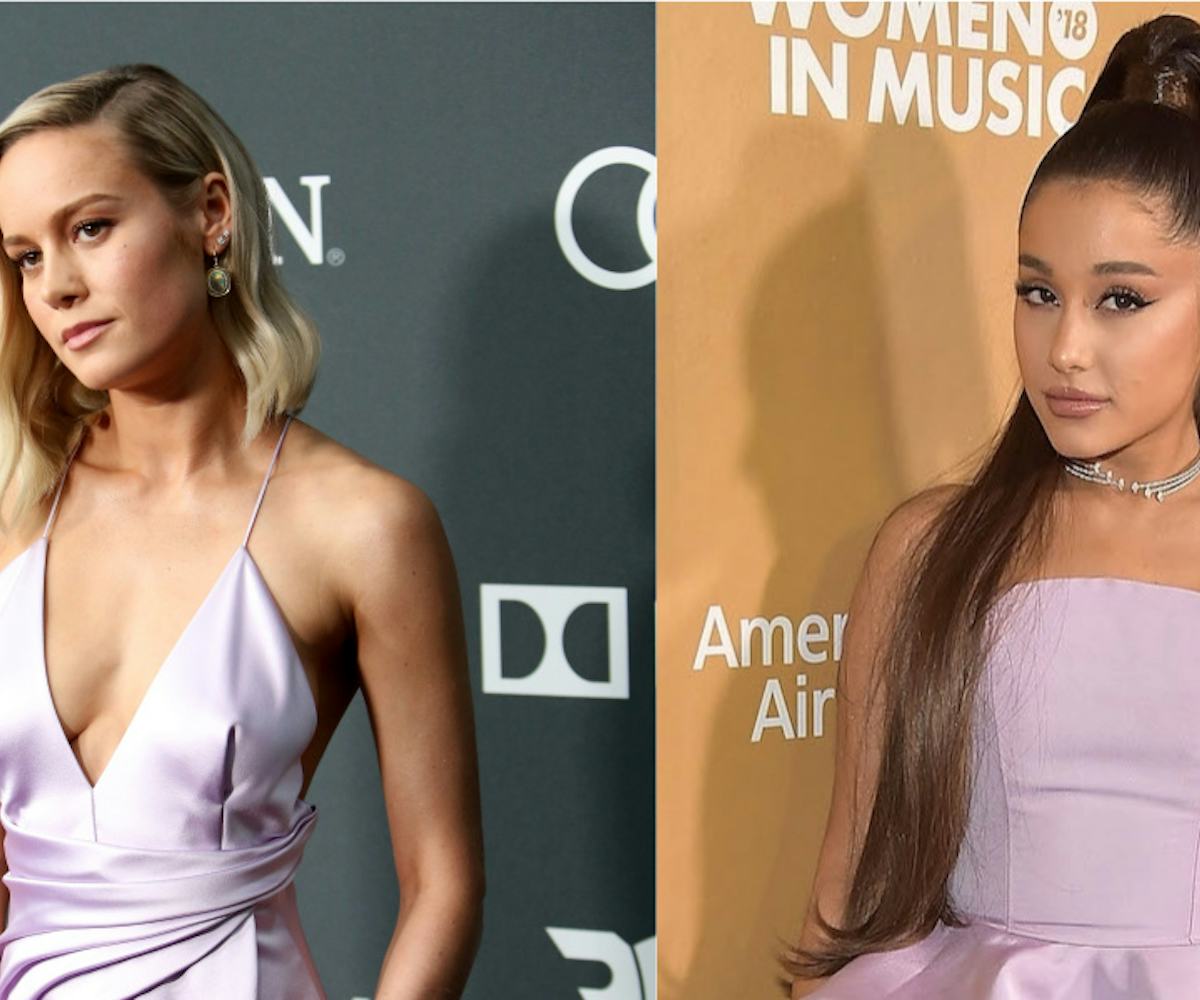 Photos by Jesse Grant, Theo Wargo/Getty Images.
Brie Larson Shared The Dreamiest Cover Of Ariana Grande's "My Everything"
When's the mixtape dropping, Brie?
Brie Larson just shared another clip of her angelic singing voice, and I'm absolutely ready for her to revive her music career. Larson covered "My Everything," a song from Ariana Grande's 2014 album of the same name, accompanied only by the gentle strumming of a guitar.
At this point, I'm falling a little bit more in love with Larson every week. First, there was her dreamy cover of Kacey Musgraves' "Space Cowboy." Then, there was the super gay haircut mid-Avengers, followed up almost immediately by the bisexual bob. Now, a hoodie-clad Larson effortlessly stomping on my heart with this Grande breakup tune? I'm done for.
Larson and I have basically the same music taste, from what I've gleaned from her Instagram posts (right down to some Bikini Kill riot grrrl greatness). With that said, I can't wait to see what she decides to put her own spin on next. Maybe a little Boygenius? Or some Jenny Lewis? Or, maybe she'll dig deep and cover one of her own songs from her 2005 debut album Finally Out Of P.E.(yes, that happened!). Whatever Larson chooses, I'll be converting the videos to an audio file and adding it to my playlists until she decides to to give music another go.