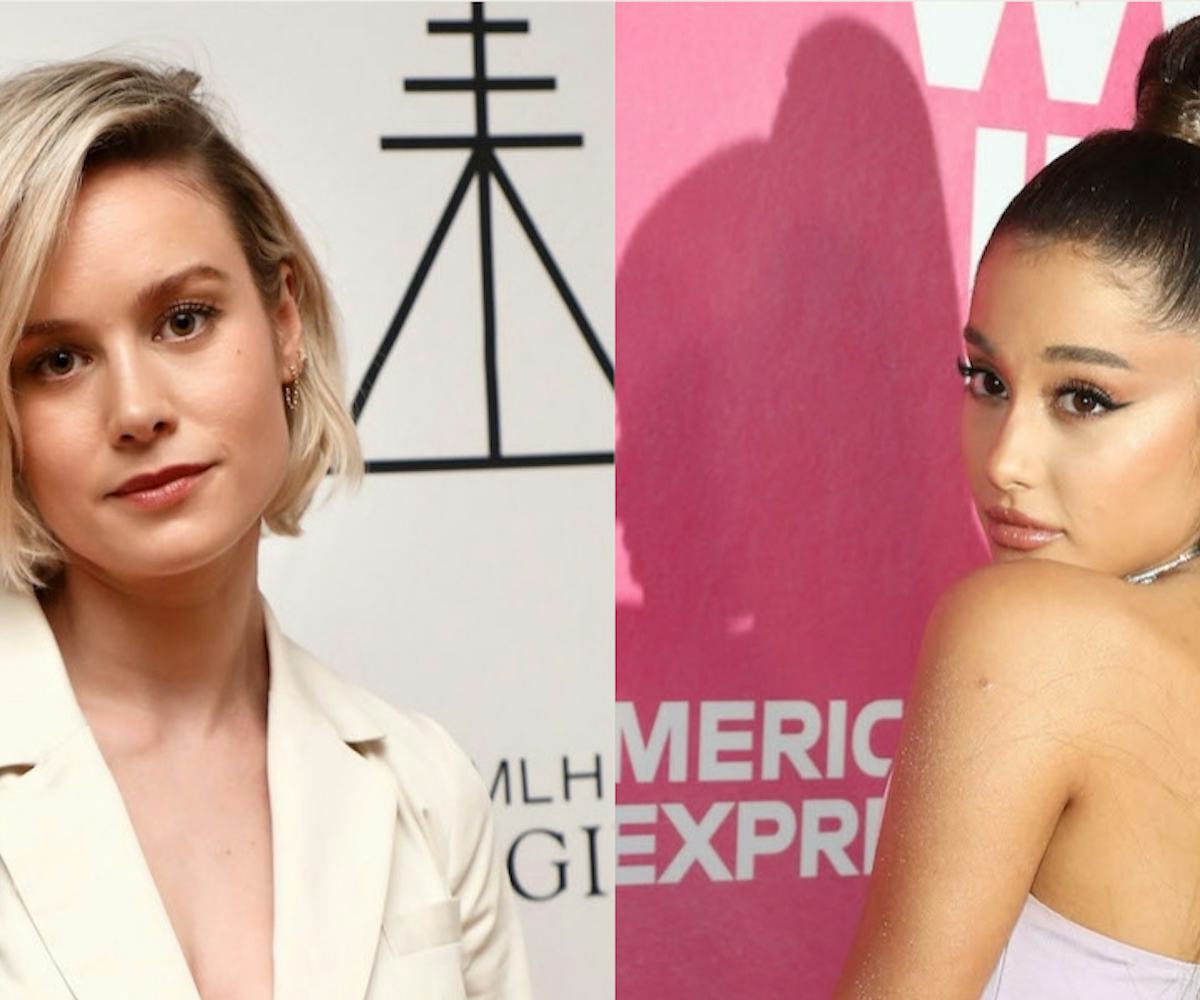 Photo by Sara Jaye Weiss/Shutterstock, Kristina Bumphrey/Starpix/Shutterstock
Brie Larson Will Have You Believe "God Is A Woman" With Her Ariana Grande Covers
Brie Larson just blessed her followers with not one, but two, covers of Ariana Grande in the same day. Larson continued her unofficial series of covers on Instagram with "God Is A Woman" and "Needy," and at this point, I'm hoping her next post is announcing that she's returning to her music roots.
We only get a beautiful little nugget of the Sweetener track shared to Larson's Instagram feed, but the actress covered "Needy" to a much fuller length on her IG Story. Fans have already ripped it to YouTube to watch without any lagging between slides.
If you need more of Larson's most recent musical work, look no further than her Instagram page. Beginning in April this year, Larson has been gaining guitar-playing experience with covers of Kacey Musgraves' "Space Cowboy," Mark Ronson and King Princess' "Pieces of Us," and Grande's "My Everything." If Larson is taking requests, I think something from Paramore's After Laughter would be perfect for her voice.
But, wait... is Larson also a Grande stan? Maybe so, with three of Larson's five covers being plucked from Grande's catalogue. I'm thinking Grande would be more than happy to discuss how Larson could dive back into music as a career with a collaboration, so please, let this post speak it into existence. In the meantime, see the covers below.