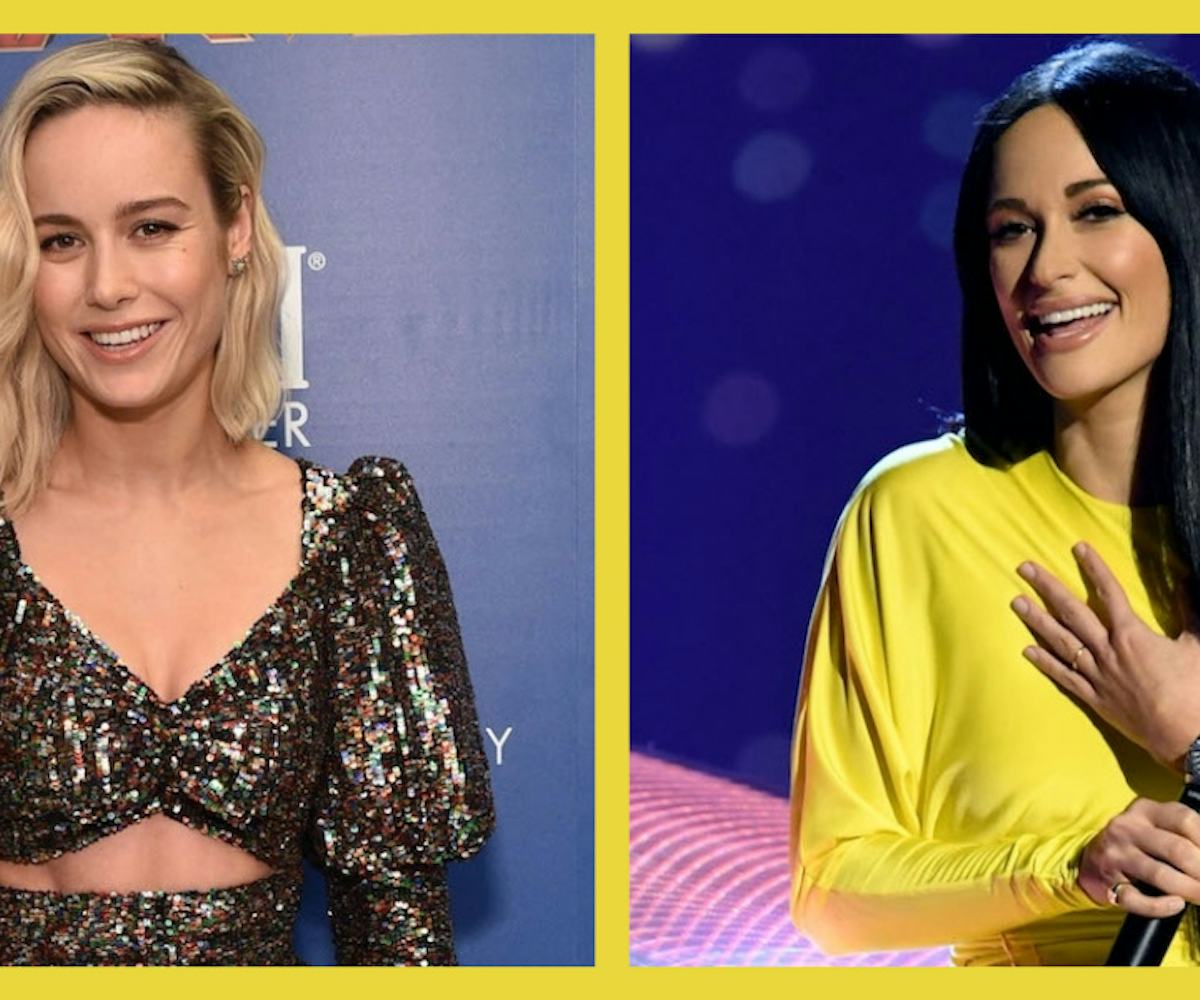 Photos by Bryan Bedder, Kevin Winter/Getty Images
Brie Larson's Cover Of Kacey Musgraves Song Is Giving Off Major Phoebe Bridgers Vibes
Who knew the actress could sing like that?
Brie Larson blessed her followers on Instagram with a low-key cover of Kacey Musgraves' melodramatic breakup ballad "Space Cowboy" on Tuesday afternoon, and it's all I can coherently think about right now. For a number of reasons, this came as a surprise. First of all, I had no idea Larson could sing with such a heavenly tone, but, also, I was previously unaware of her stellar taste in music.
Larson, giving off major Phoebe Bridgers vibes, posted the series of linked clips to her Instagram story with a jokey caption: "10 years later I'm still just ok at guitar." To anyone with ears, it's clear she's more than "ok." Though Larson is hot off the release of her recent film, Captain Marvel, and currently promoting her directing-debut with Netflix's The Unicorn Storeas well as her linkup with the Avengers to fight off Thanos, I can't help but wonder when she'll finally break out these vocals during an acting role.
Earlier this year, Musgraves took home the Grammy for Album of the Year for her Golden Hour record (where "Space Cowboy" finds its home) and served up major justice to horse girls everywhere. We already know that Musgraves isn't afraid of live collaborations, so Larson should definitely add her name to the list of duet partners for whenever Musgraves' concert comes to town.
Behold: Larson's mission to save every last person on earth, even when not in her superhero garb.