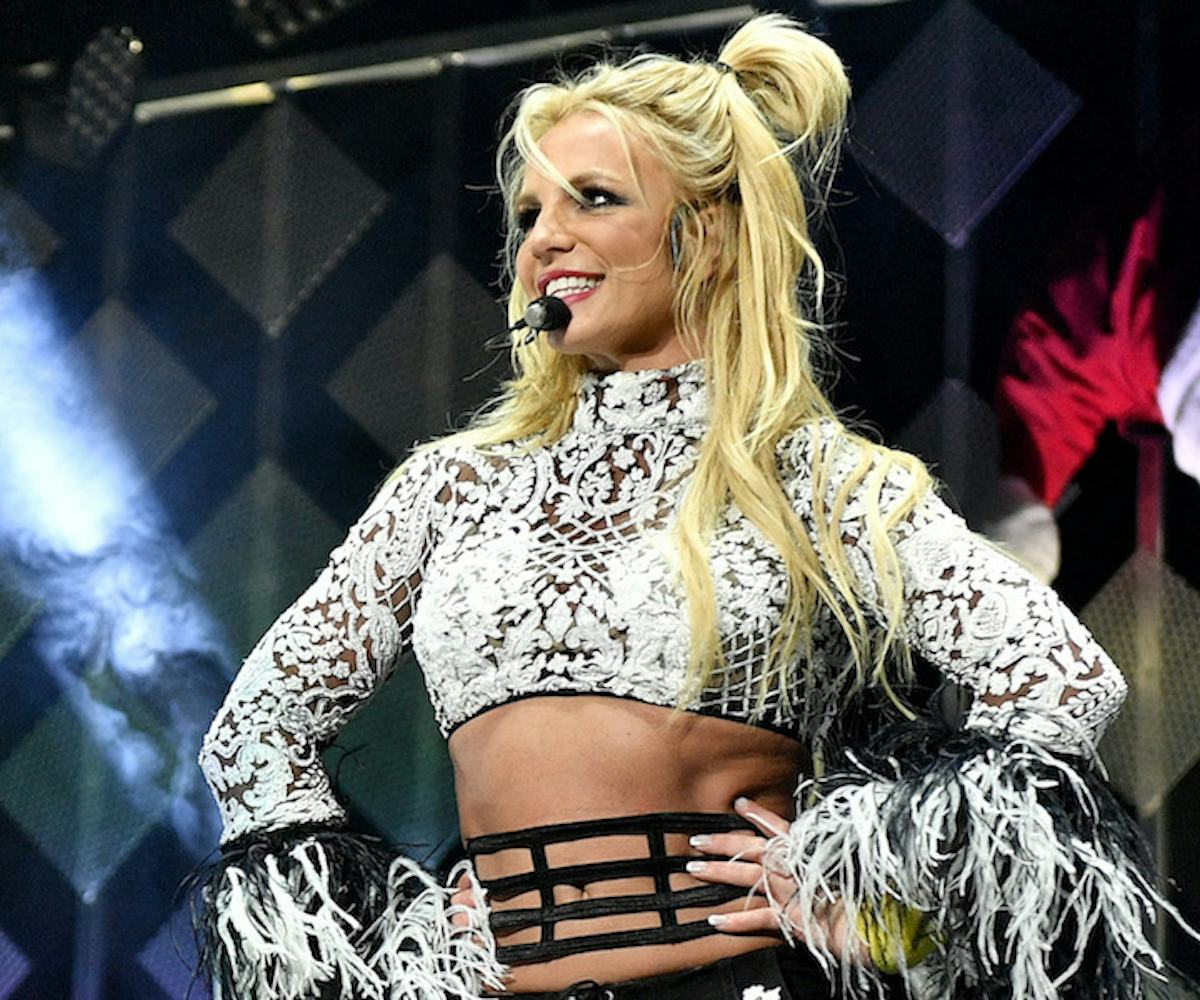 Photo by Mike Windle/Getty Images
A Feminist Fairy-tale Britney Spears Musical Is Coming
The music of Britney Spears is being used for a musical that takes classic fairy-tale princesses and sits them down to read some serious feminist literature. No, really. In the jukebox musical, Once Upon A One More Time, a fairy godmother is the head of a book club, assigning The Feminist Mystique to Snow White, Cinderella, Rapunzel, and Sleeping Beauty—and Spears' pop bangers set the stage for their feminist awakening.
"Cinderella is having an existential crisis, and she has a posse of famous princesses, and her stepmother is the main antagonist, and there's also Prince Charming and a dwarf we've never met—the eighth dwarf—and a narrator who is unhappy his system is being dismantled before his eyes," book writer Jon Hartmere toldThe New York Times. "These women have been in this hermetically sealed world, and then they start to get deeper into modern ideas—second and third-wave feminism—and also explore how stories are passed down to us, and where we get our norms from. But it's also superfun and funny."
Apparently, the new musical comedy is already deep into production, with Spears herself sitting in on readings. NYT points out that (perhaps not so coincidentally), the show will begin previews on October 29 at the James M. Nederlander Theater in Chicago, and run from November 13 to December 1, the exact same days the Michael Jackson musical was set to run at the same theater before its abrupt cancellation due to the recent HBO documentary detailing his alleged child abuse.
Aside from the NYT saying that a few deep cuts made it into the show, we don't know anything about which Spears songs will be featured. Also, technically we'll have to wait and see how the initial Chicago run goes before hearing if it will travel to other cities or even make the leap over to Broadway, but come on, we know it's bound to happen. It's Britney, bitch.