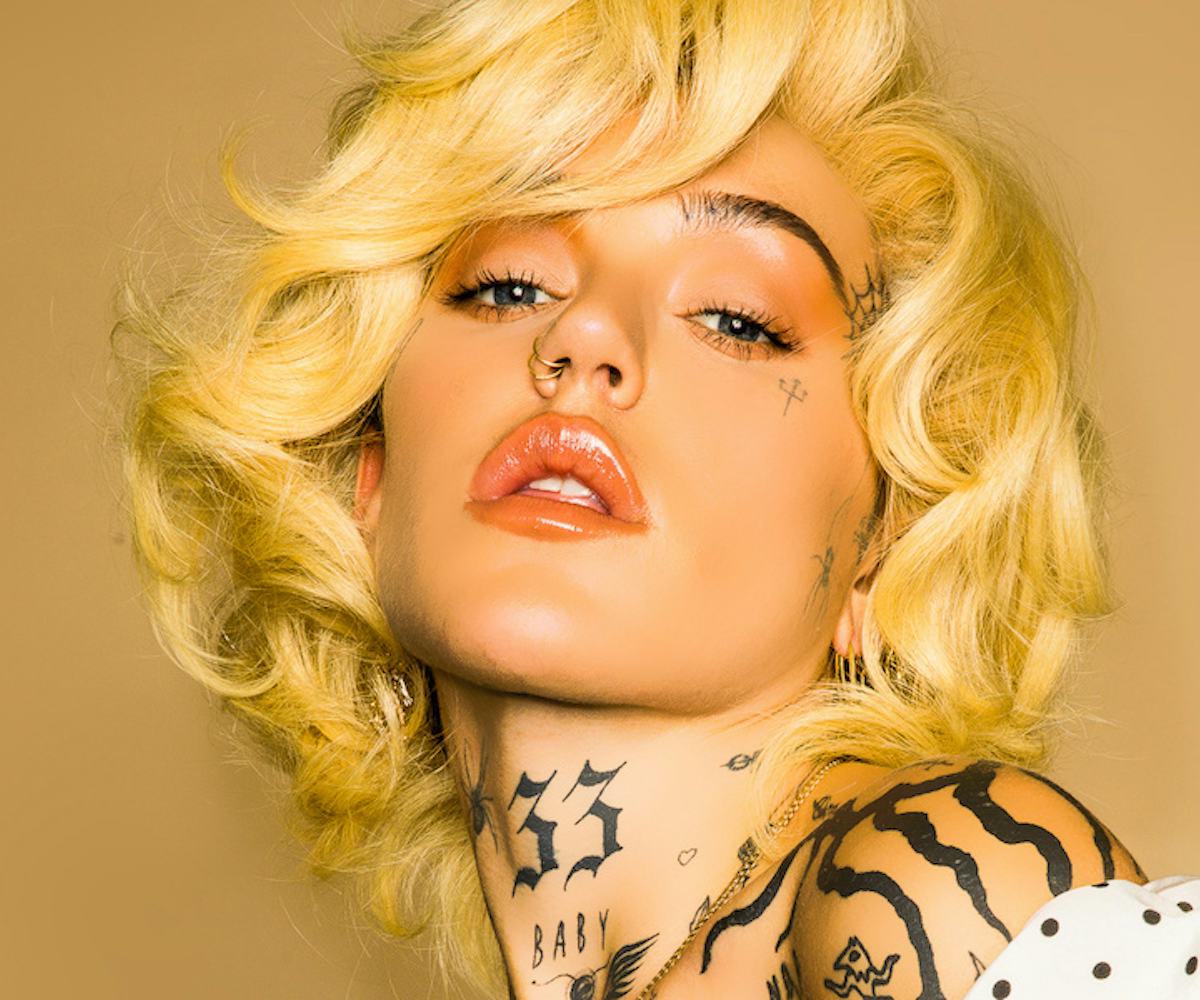 Photo by Rony Alwin
Brooke Candy Turns Into A Kinky Fairy For "Nymph" Video
Her transformation is mesmerizing
Brooke Candy stripped down in the middle of the woods to create the "Nymph" music video. Alongside Betsy Johnson acting as creative director and heading up casting and fashion, Candy created a music video that is equal parts kinky and magical — just like her.
Makeup and prosethetics artist Cupid, along with hair artist Charlie Le Mindu, finalized Candy's transformation into sexed-up woodlands goddess. When you're not totally mesmerized by Candy grinding on a log, surrounded by her horde of adoring fairy dancers, take a moment to fawn over Candy's immaculate petal-covered beauty looks.
"This song combines two sides of my personality: the whimsical, innocent little girl and the confident, hyper-sexualized woman," Candy tells NYLON. "Getting the chance to work with Betsy Johnson, Cupid, Charlie Le Mindu, and the insanely beautiful cast of ICONS deep in the forest and surrounded by the majestic beauty of Mother Nature felt like a fantasy. I'm in love with how it turned out!"
This video is only the most recent off Sexorcism for which Candy has found herself deep in the woods; just a few days before the release of the album, Candy joined an all-women biker crew for "FMU (ft. Rico Nasty)" in Oregon. Watch the music video for "Nymph" below.