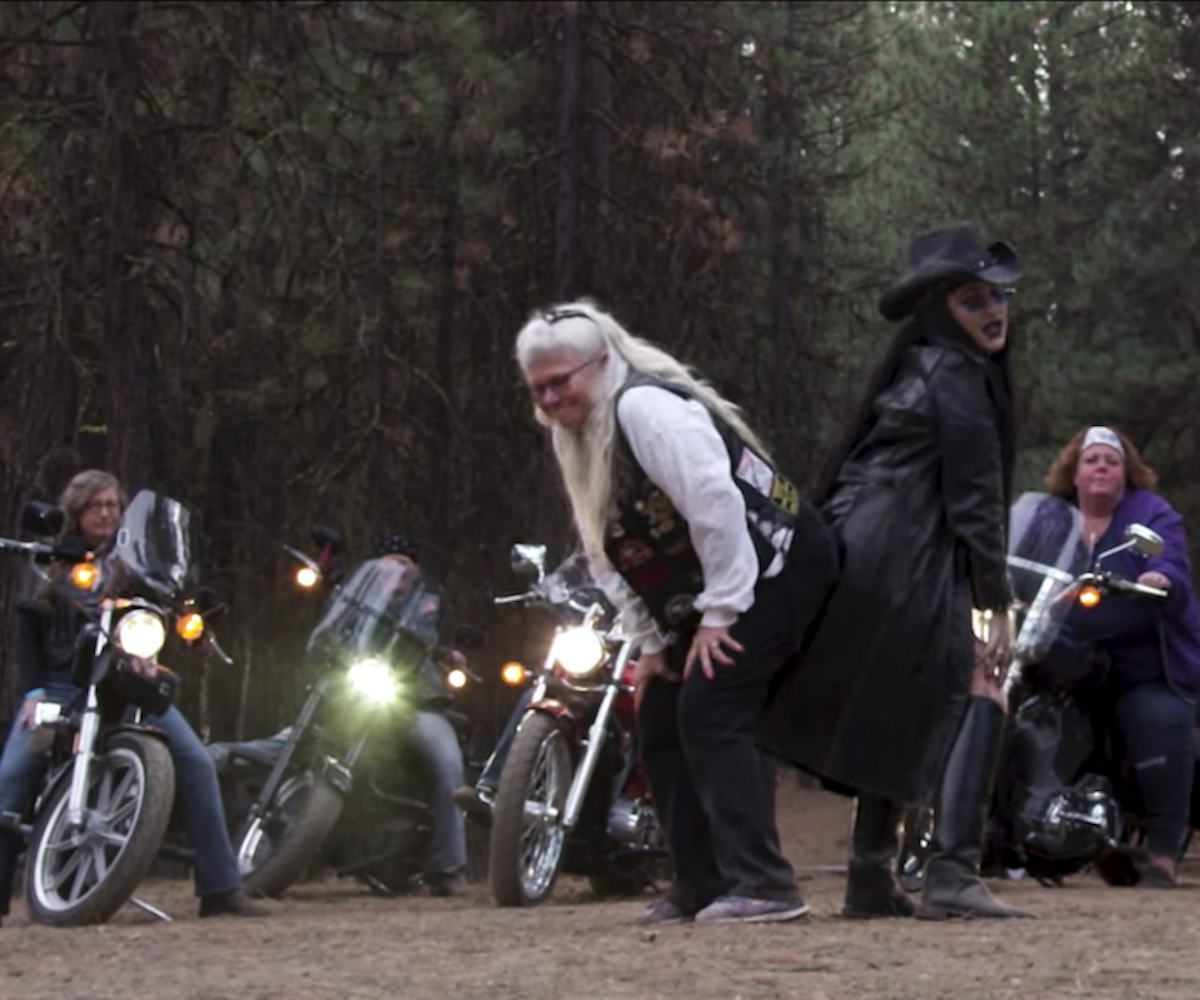 Brooke Candy Joins A Women's Biker Crew In The Woods For New "FMU" Video
The song is in collaboration with Rico Nasty
Brooke Candy headed into the woods of Oregon, joined an all-women motorcycle crew, and created your next favorite song in collaboration with Rico Nasty. Ahead of the release of her debut album SEXORCISM, out October 25, Candy dropped new single and music video "FMU," and turned my life motto into a hot song hook.
For "FMU," Candy dipped her toe into yeehaw culture, pairing a leather trench with a matching cowboy hat and chaps. This is not necessarily woods-friendly attire — and definitely not enough to wear when you're about to hop on the back of a bike — but it's perfect for music video purposes. Candy elaborated on her choice to feature an all-women motorcycle crew in the video in a statement, saying: "Showcasing women at their most powerful, especially doing something that's typically so male-dominated, has always been important to me in my art."
Unfortunately, Rico doesn't appear in the video, but her energy is ever-present as Candy straddles a biker and dances in a field of alpaca. Candy expressed her gratitude toward working with Rico later in a statement: "To have Rico on this track really took it to the edge of what I've always wanted to create. She's a mother, a badass, and is carving her own path. I got to see so much beauty in all these renegade women through these collaborations — Mother Earth included. I hope it inspires others to submerge themselves in something greater."
Watch the video for "FMU" below. Candy's debut album SEXORCISMcomes out this Friday, and is available for pre-order now.