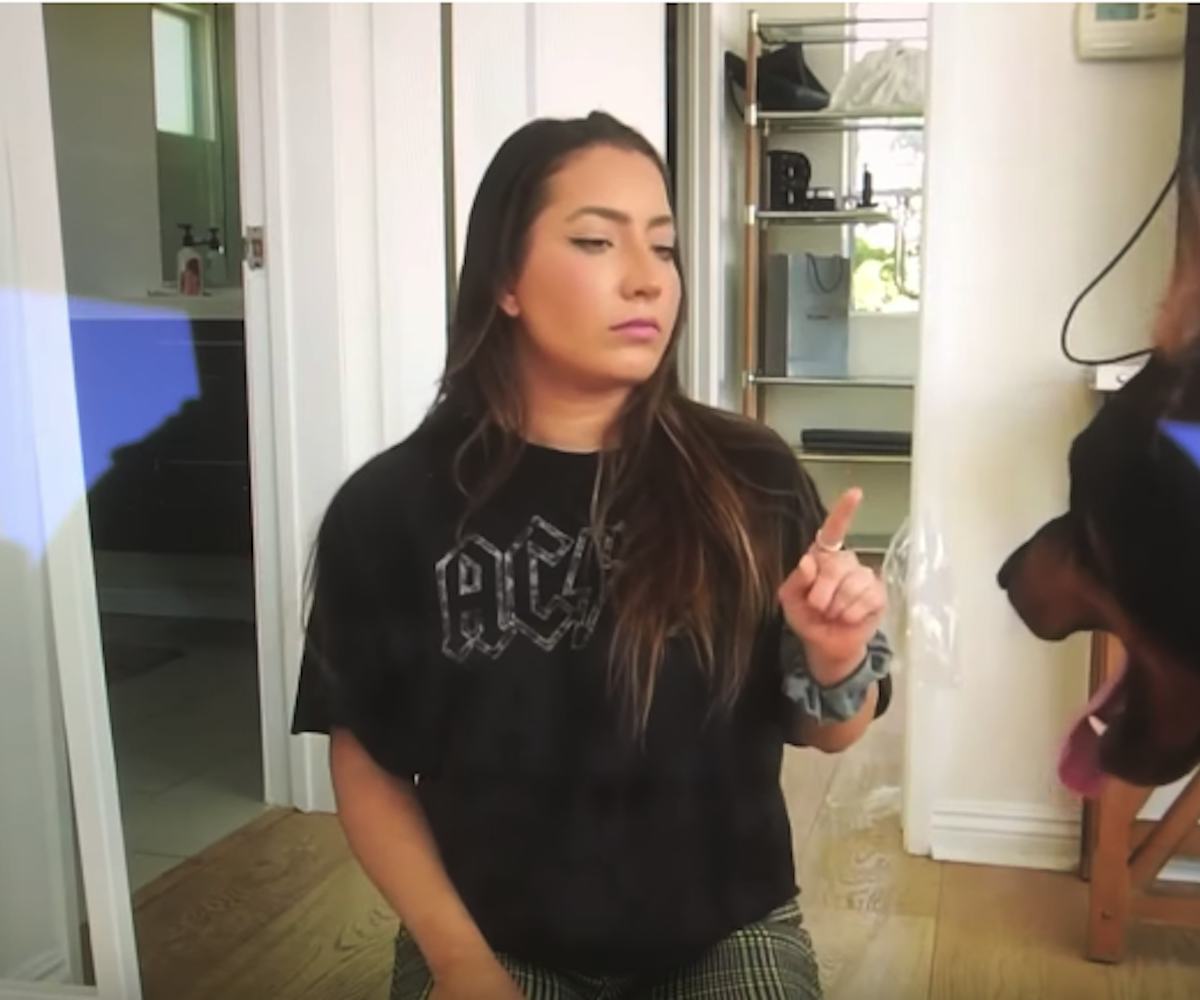 Screenshot via YouTube
LAPD Opens Investigation Against YouTuber Accuse​d Of Abusing Her Dog
She appears to have hit and spit on her dog
YouTuber Brooke Houts released a video that appears to show her acting violent to her dog. Though she took the video down and denied abuse, clips are still circulating, where she looks to be hitting and spitting on her dog. According to The Verge, the LAPD has now become involved and launched an investigation against Houts.
The video Houts uploaded showed her playing "pranks" on her dog, but it looked as though she got tired of her energetic Doberman's behavior and took her anger out on it. Houts has since apologized for the behavior she exhibited in the video and claims that she didn't spit on her dog and that she is "not a dog abuser or animal abuser in any way, shape, or form."
People don't seem to be buying her apology: The clip has been sent to the LAPD, who are reportedly looking into the case. A media representative told The Verge, "Our Animal Cruelty Task Force has received numerous complaints about the video you're speaking of and we are currently looking into the matter."
At one point in the clip, her dog jumps on her, and she responds by appearing to hit him in the face. The rest of what happens is in another room and isn't viewable, but what sounds like more hitting can be heard. Shortly after, he runs to her, and she pushes him to the ground and yells "stop" in his face, then appears to spit on him. You can watch what happens here, though you may find the content upsetting.