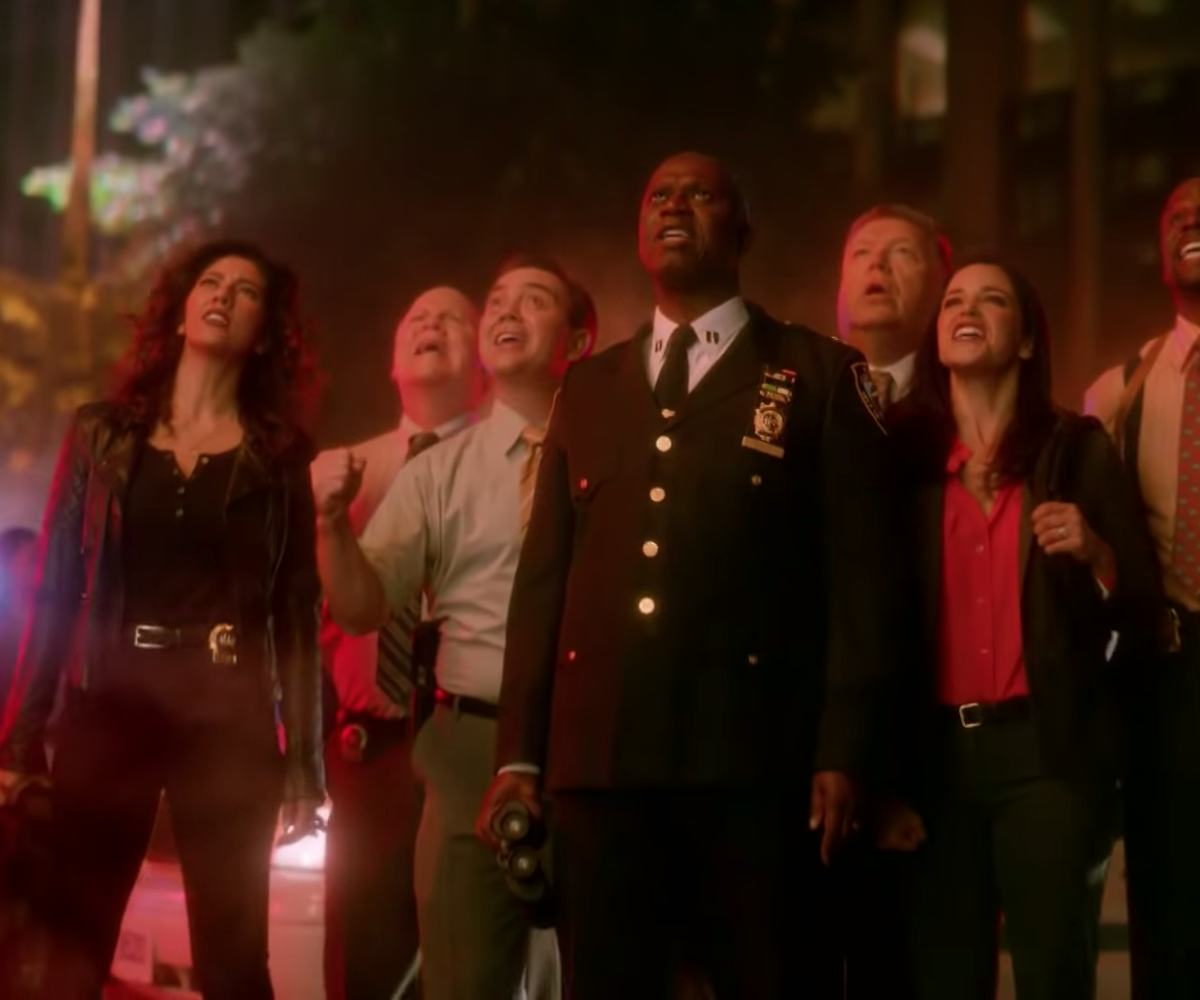 creenshot via Youtube
New 'Brooklyn Nine-Nine' Trailer Indulges Jake Peralta's 'Die Hard' Fantasy
Season 6 premieres next month
The new Brooklyn Nine-Nine trailer is made up of Jake Peralta's (Andy Samberg) wildest fantasies—and has absolutely nothing to do with where the cast left off in the Season 5 finale. The show returns with its sixth season in exactly a month, now airing on NBC after having been canceled by FOX.
If the trailer plot seemed a little too fantastical (and too Jake-approved) to be true—as soon as Sgt. Terry Jeffords (Terry Crews) exclaims, "His muscles are bigger than mine," as Peralta leaps away from the explosion and onto a chopper—it becomes clear that this is all in Peralta's head. Stay tuned through the end of the trailer to get your dose of reality served up by Captain Ray Holt (Andre Braugher) back at the precinct.
ICYMI, Season 5 ended with a City Hall wedding for Peralta and Amy Santiago (Melissa Fumero) after the entire pre-planned nuptials fell apart when a bomb threat was called in. The trailer reveals nothing regarding the continuation of this story line.
Brooklyn Nine-Nine Season 6 premieres January 10 on NBC. Catch the entire Die Hard-inspired trailer, below.