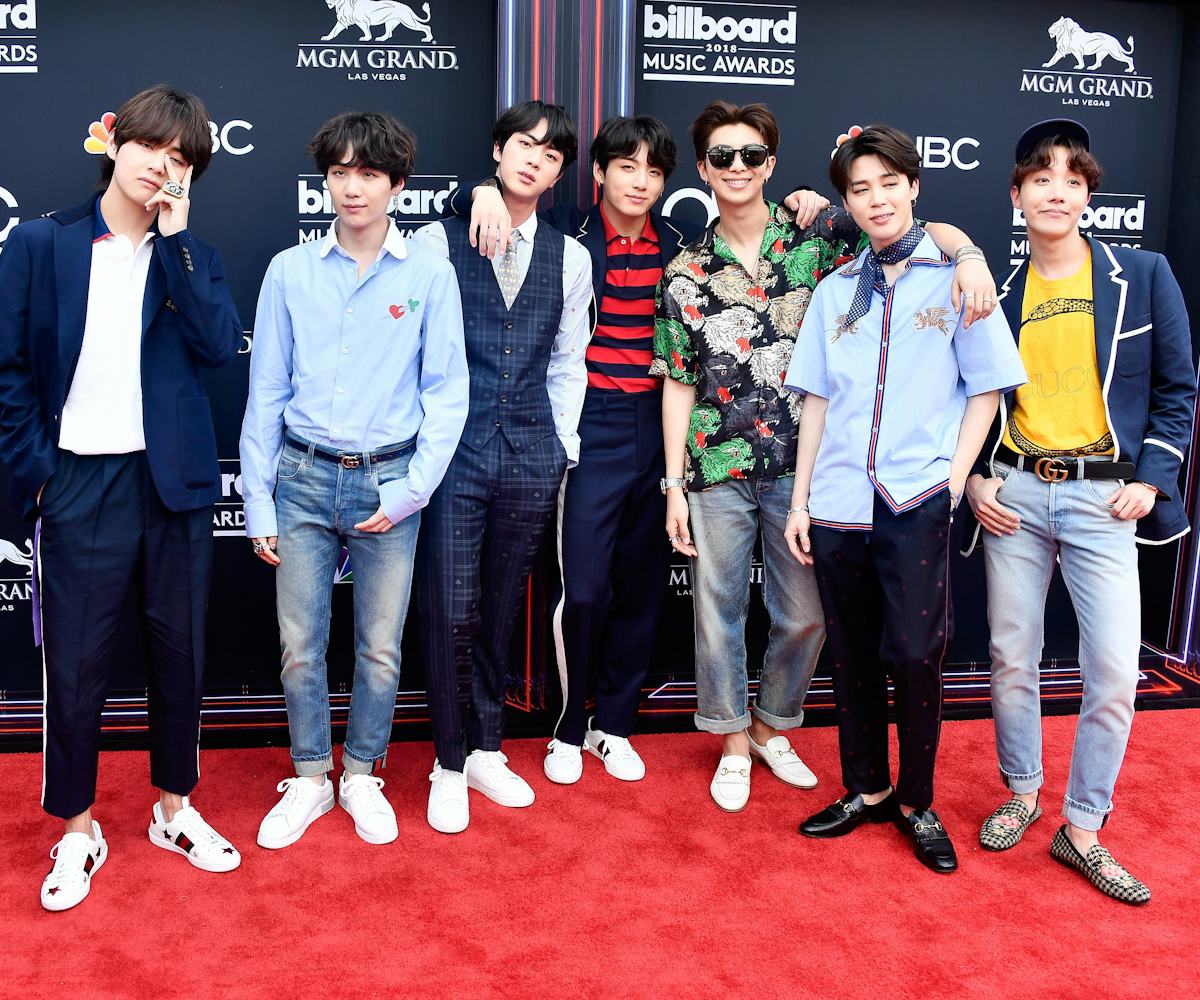 Photo by Frazer Harrison/Getty Images
BTS' Management Apologizes For Nazi And Atomic Bomb Controversies
The company responsible for managing K-Pop group BTS, Big Hit Entertainment, has issued an apology for the band's recent controversies.
It began when a photo of Jimin, one of the members of the band, wearing a T-shirt seeming to celebrate the Nagasaki atomic bomb started making its rounds on the internet last week, which nonprofit Simon Wiesenthal Center called out for "mocking the past." Soon, other photos started circulating the internet, which showed the seven members wearing hats with the Nazi SS organization symbol on them during a photo shoot in early 2015. This then brought to the surface videos showing the group flying flags resembling Nazi flags at one of their concerts in 2017.
Now, Big Hit Entertainment has released a statement apologizing for all the instances. The statement repeatedly asserted that neither the artists nor the company had "any such intention" in hurting or offending anyone with the clothing choices. The company also took full responsibility for not looking into the imagery, stating that the "artists have no responsibility or relation to the above issues."
Regarding the "Nazi-like" flag, the statement tried to give an explanation. Apparently, the flag was created for a performance that was "criticizing the uniform education system," and was "meant to criticize exactly that kind of totalitarianism." It asserts that there was meant to be no tie to Nazism and that the label does not condone the genocide.
The company closed by saying that it will contact the Japanese and Korean Associations for Atomic Bomb Victims, as well as the Simon Wiesenthal Center, to apologize and explain the situation.
Hopefully, it has learned from this mistake and will do its due diligence in researching the meaning behind the imagery its artists promote.