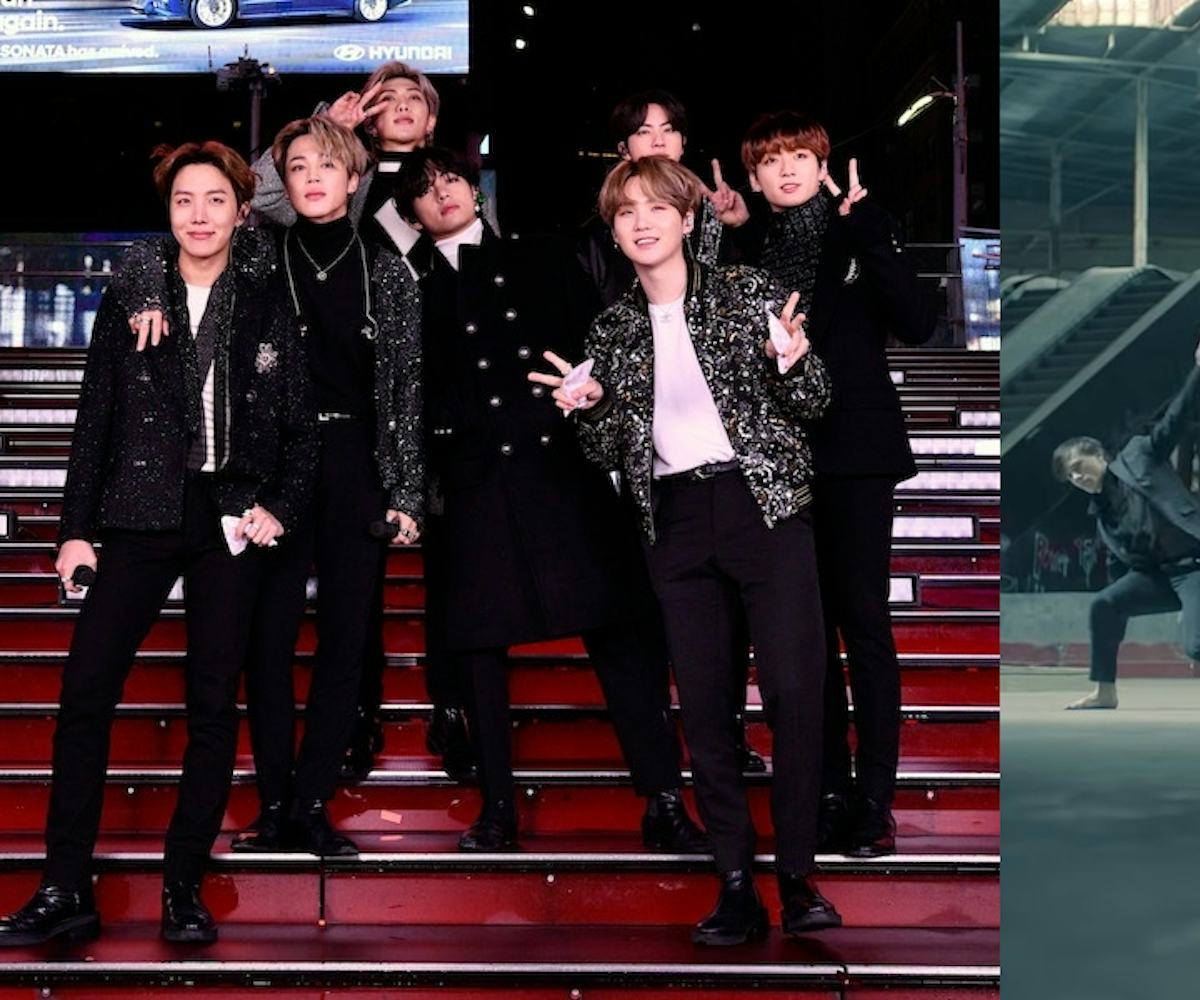 Photo by Eugene Gologursky/Getty Images for Dick Clark Productions, Screenshot via YouTube
BTS Enlist Menswear-Clad Dance Troupe For New "Black Swan" Art Film
It's all about BTS' fears that "one day music will no longer be able to move or touch them"
Ahead of the release of BTS' new album Map of the Soul: 7, the band has unveiled its lead single with an über-dramatic art film, titled "Black Swan". The K-pop giants tapped MN Dance Company of Slovenia to perform a modern ballet routine in what appears to be an abandoned shopping mall, emphasizing the emotional themes of the brooding emo-trap song.
According to a press release, the single conveys a personal reflection on their own anxieties as performers. "The song lends voice to their fears that one day music will no longer be able to move or touch them," the statement reads. "The very moment they come face to face with the 'BlackSwan' within themselves, however, they are stricken with a paradoxical realization that music is all they have. It is a confession of an artist who has truly learned what music means to himself."
"Black Swan" is complementary to the "Interlude: Comeback" trailer released by the band earlier this month. Those visuals offered a complex display of their hopes as artists — balancing desires of ultimate success and stardom with the negative side of fame. Already, the album is shaping up to be the boy band's most personal work yet.
The choreography performed by MN Dance Company seems to speak to the narrative of both songs; one shirtless lead dancer stands apart from the rest, all dressed in oversized suits. Throughout the performance, his movement changes from being in direct opposition of the troupe, to being for — and supported by — the troupe, effortlessly moving around and with them. At times, he's entirely alone, dancing only for himself. It could easily act as a metaphor for the band's relationship with fans and fame, and is left to the viewer for interpretation.
Watch BTS' art film for "Black Swan" below. Map of the Soul: 7 is set for February 21 release.