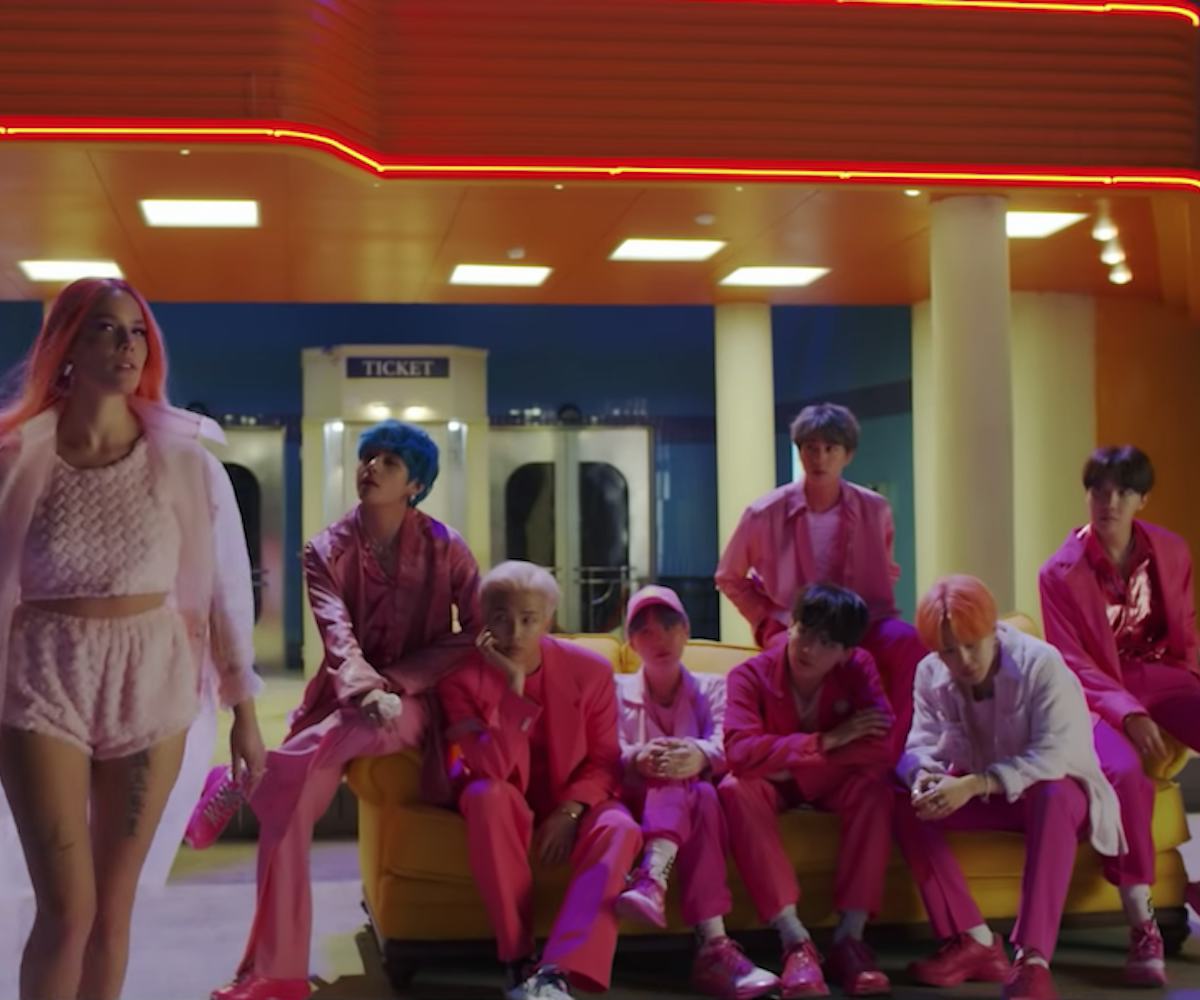 Screenshot via YouTube
Is BTS' New Collab With Halsey About To Be The Song Of The Summer?
BTS has teased their forthcoming collaboration with Halsey, and even with just a few bars released, it has me thinking this is about to be the 2019 song of the summer. The less-than-a-minute clip is an introduction to the next BTS era; "Boy With Luv" will be the lead single off Map of the Soul: Persona, which drops alongside the Halsey collaboration this Friday.
In the clip, Halsey is a ticket attendant at a movie theater, bored, and counting down the moments until she can lock up for the night. Her sunset-tone hair perfectly matches the warm hues of the rest of the visuals, including the entire BTS crew who wear shades of fuchsia as she struts off out of frame.
There's less than 10 actual seconds of music teased, a blip of a synth-y rhythm and BTS singing "then a boy with love," just barely sharing what seems to be the hook of the track. Even then, it's still a juicy soundbite, and has already set the BTS Army's expectations pretty high.
Get a first taste of "Boy With Luv" below ahead of its drop at 5pm EST on Friday, April 12.