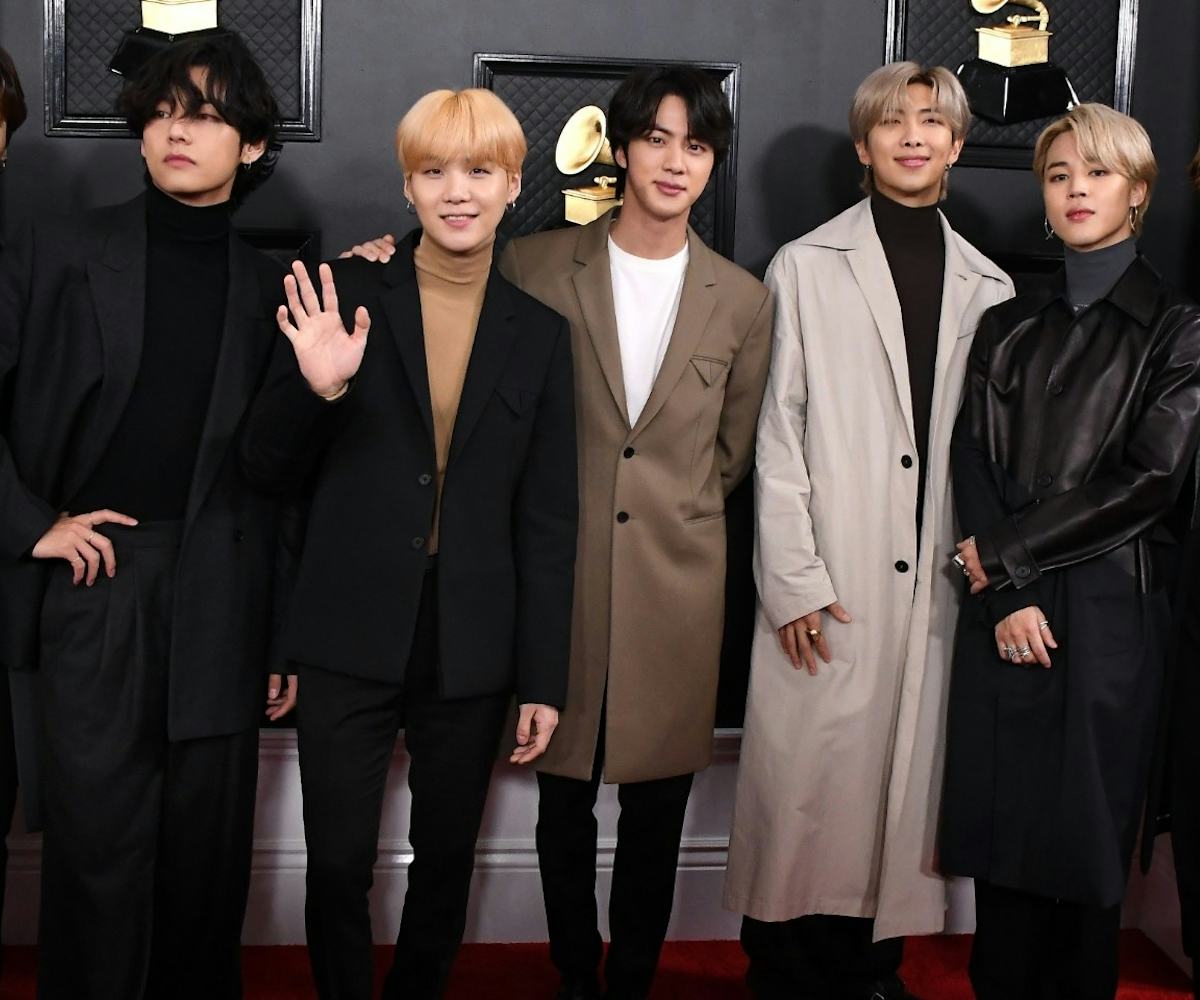 Photo by Steve Granitz/WireImage
BTS Crashed TikTok With Their New Song "On"
The K-Pop supergroup is the first to debut a song on the micro-video platform
Breaking the internet once again, and this time quite literally, K-Pop superstars BTS rolled out a preview of their latest single exclusively on TikTok on Thursday, and momentarily caused the app crash. The track, called "On," is off their Map Of The Soul: 7 album and features echoing chants and energetic lyrics. Listen to a snippet of the track here.
The band first announced the teaser on Thursday morning, sharing that it would be available to stream at 4pm PST, though once it hit that time, fans took to Twitter exclaiming that they had accidentally crashed TikTok. "IT CRASHED," along with "#ONChallenge" began trending on Twitter shortly thereafter.
BTS is the first musical act to premiere a track on the micro-video platform in this way. In a statement to Allkpop, a TikTok spokesperson highlighted the app's democratic interface as the main reason for artists to begin debuting songs on the platform. "TikTok's unique promotional method which allows artists and consumers to communicate while promoting their content to one another, breaking away from the typical methods of promotion, is currently creating a hot sensation," the spokesperson wrote. While many older songs get resurrected on TikTok, it's clear that the video platform is now transforming into a springboard for new music to make a strong first impression.
The full version of "On," along with the entire Map of the Soul: 7 album will be available for stream on Friday.