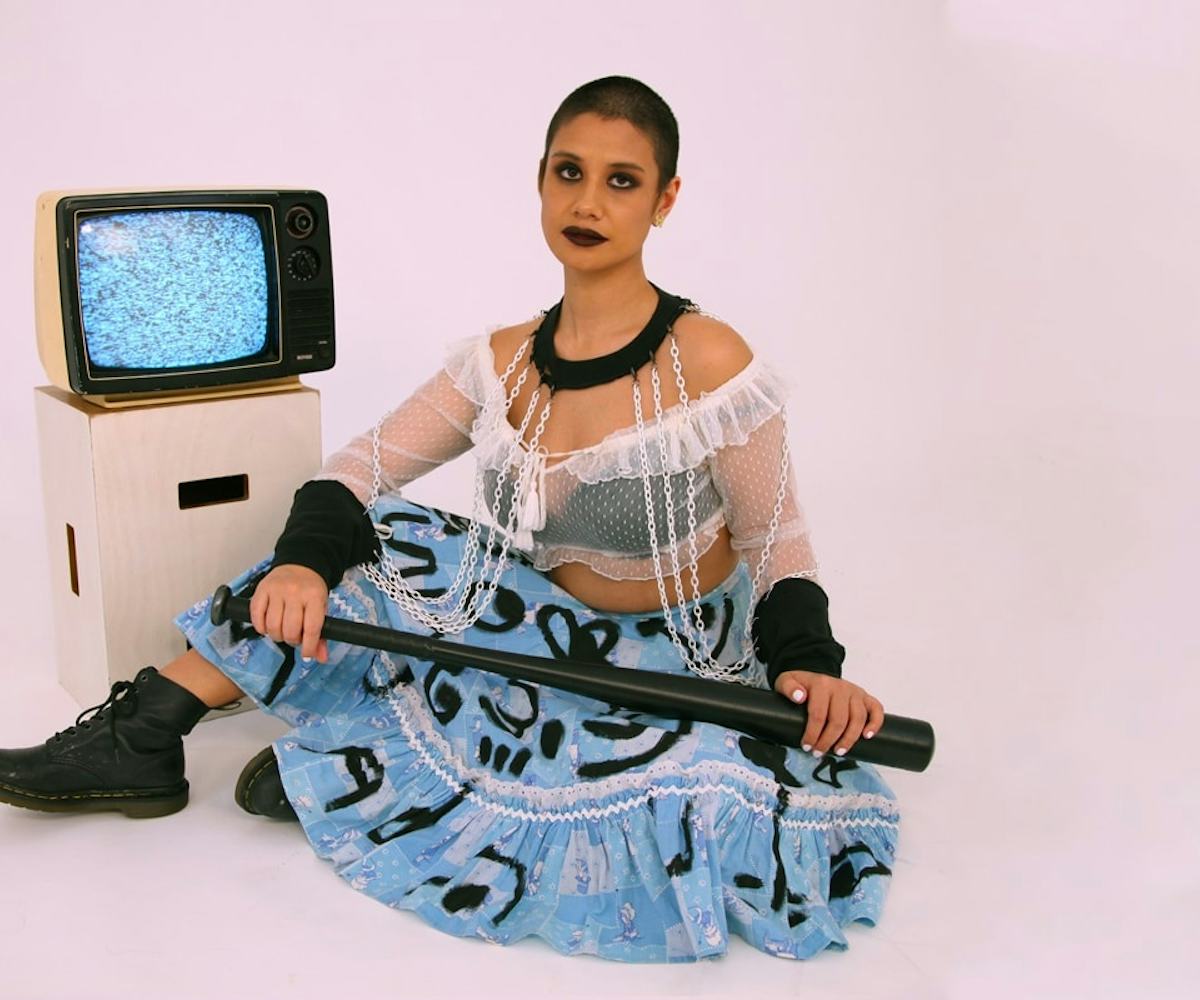 Photo by Zoie Omega
Bunny Michael Turned Their Bachelorette Party Into A Music Video
Today they premiere "Wanna Be Your Wifey" to NYLON
Bunny Michael turned their actual bachelor/ette party into a music video shoot for their latest release, "Wanna Be Your Wifey." It's a metal-meets-rap contemplation of gender roles that Michael kept running with even after their wedding, looking back at it with a fierce new haircut and new life partner. Today, they premiere the visuals exclusively via NYLON.
You probably recognize Michael from their range of work, from the Higher Self meme project to their role as Bea on High Maintenance. For "Wanna Be Your Wifey," Michael's Higher Self is more than a meme, taking on a physical role in the music video and, as Michael described it, "watching over the party unsure of the domestic role Bunny is attempting to fulfill."
Michael's Higher Self watches on with a darker vantage point, baseball bat in hand, as their former self plays along with the flowery activities of the premarital celebration. Michael adds, "The breaking of the television symbolizes Bunny's personal rejection to love and partnership being defined by the conditioned belief system of heteronormativity." Zoie Omega, Michael's person of honor at their wedding and also frequent collaborator, directed the visuals.
Watch "Wanna Be Your Wifey" below.