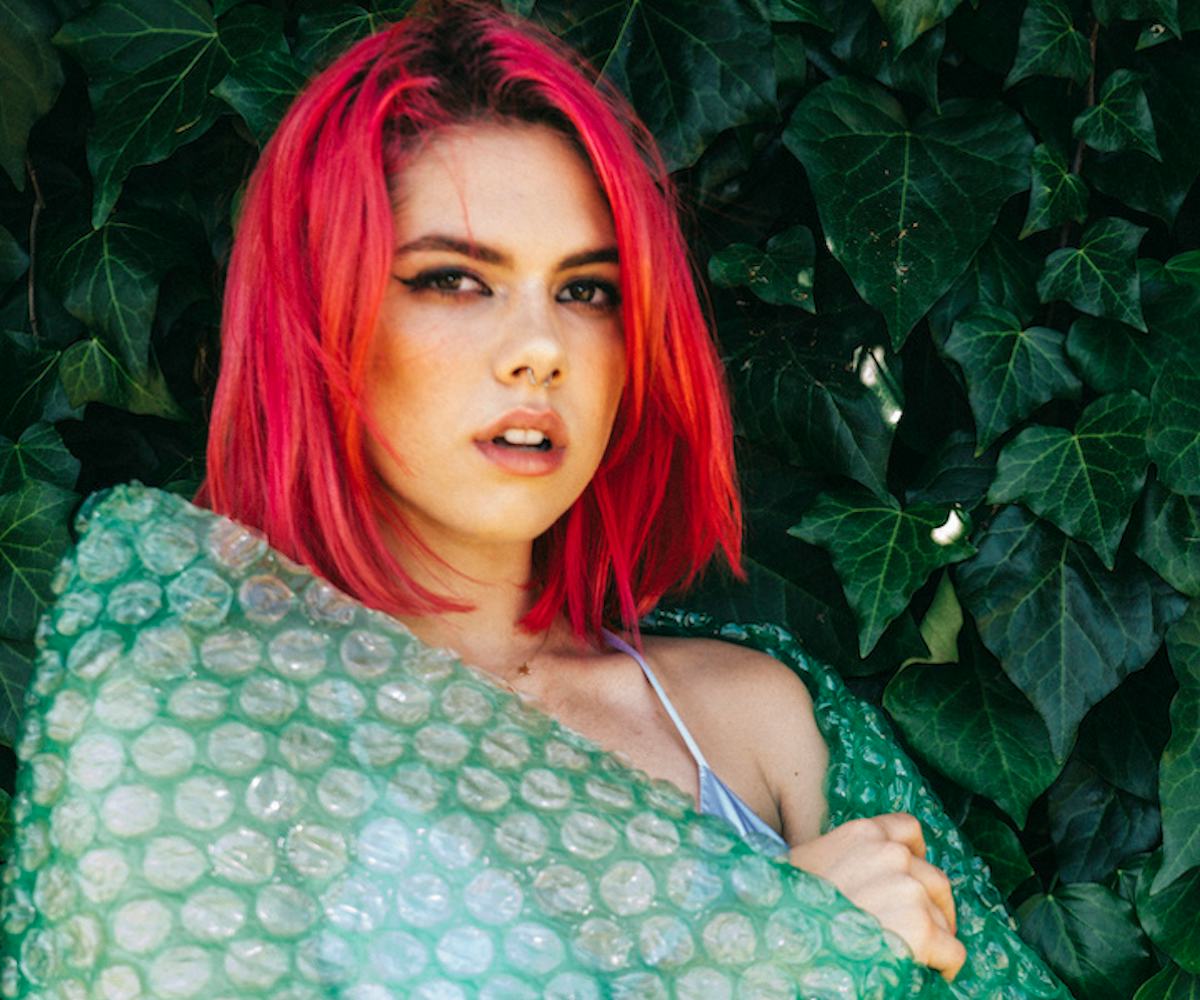 Photo by Lindsey Byrnes
Caly Bevier Shares The Beauty Of True Love In "Hate U Sometimes" Video
Premiering today exclusively via NYLON
Perhaps you recognize Caly Bevier from her viral America's Got Talentaudition, in which she opened up about being a survivor of stage three ovarian cancer. Or perhaps you just know Bevier from her gorgeous, emotion-infused voice, the one that makes clear she's experienced the full spectrum of what life has to offer. Either way, you can get to know Bevier better today by checking out the video premiere for "Hate U Sometimes," her second single.
"Hate U Sometimes" is a sentiment anyone who has ever been in love will understand immediately. But rather than digging into the bad stuff, Bevier created a video that feels like a special capsule of love in all its hazy, sentimental splendor. "From the lush green hills to the fog-filled RV, everything just felt so magical," she tells us about the video's feel.
Bevier explains, too, that there was a personal component to the experience of making the visual: "Best of all, my real-life boyfriend Sam got to play my love interest in the video. Sam recently transitioned from female to male, so as much as this video is about telling a story behind the lyrics, I'm also proud to have the LGBTQ community I am part of represented in such an honest and pure way. Everything about this video makes me love the song itself even more."
Watch the video for "Hate U Sometimes" below.