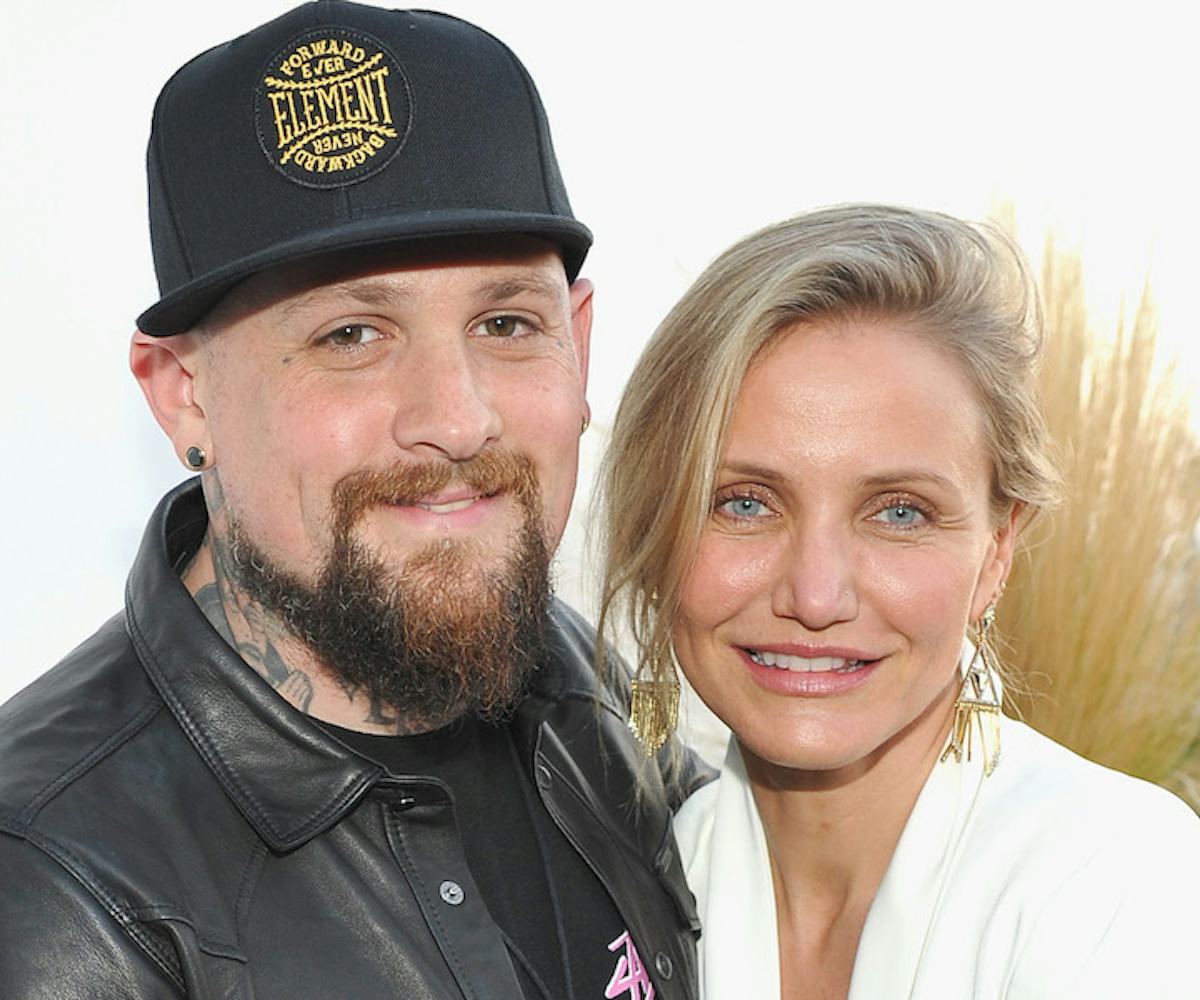 Photo by Donato Sardella/Getty Images for REVOLVE
Cameron Diaz And Benji Madden Welcome First Child, And She Has A "Rad" Name
This child is already cooler than me
One of the most private (and adorable) celebrity couples, Cameron Diaz and Benji Madden have announced the birth of their first child. On Jan. 3, the couple posted a joint statement on Instagram welcoming newborn daughter, named Raddix Madden, into the world.
"Happy New Year from the Maddens! We are so happy, blessed, and grateful to begin this new decade by announcing the birth of our daughter, Raddix Madden," the post reads. "She has instantly captured our hearts and completed our family." Rather than posting a snap from the delivery room, Madden and Diaz have opted to "protect our little one's privacy," by posting a screenshot of a text note, and stated that they won't be revealing photos of or further details regarding baby Raddix. According to the couple though, she's "really really cute" and, as her namesake would suggest, "RAD."
Madden and Diaz have been married since 2015, having been introduced by Madden's sister-in-law Nicole Richie during the year prior. The two have previously kept much of their relationship out of the spotlight, only revealing little details in rare interviews. In August 2019, Diaz told InStyle, "Getting married to [Benji] was the best thing that ever happened to me... He's the greatest human being, and he's my great partner."
Check out the official announcement, below, and imagine just how adorable (and punk) baby Raddix is in real life.