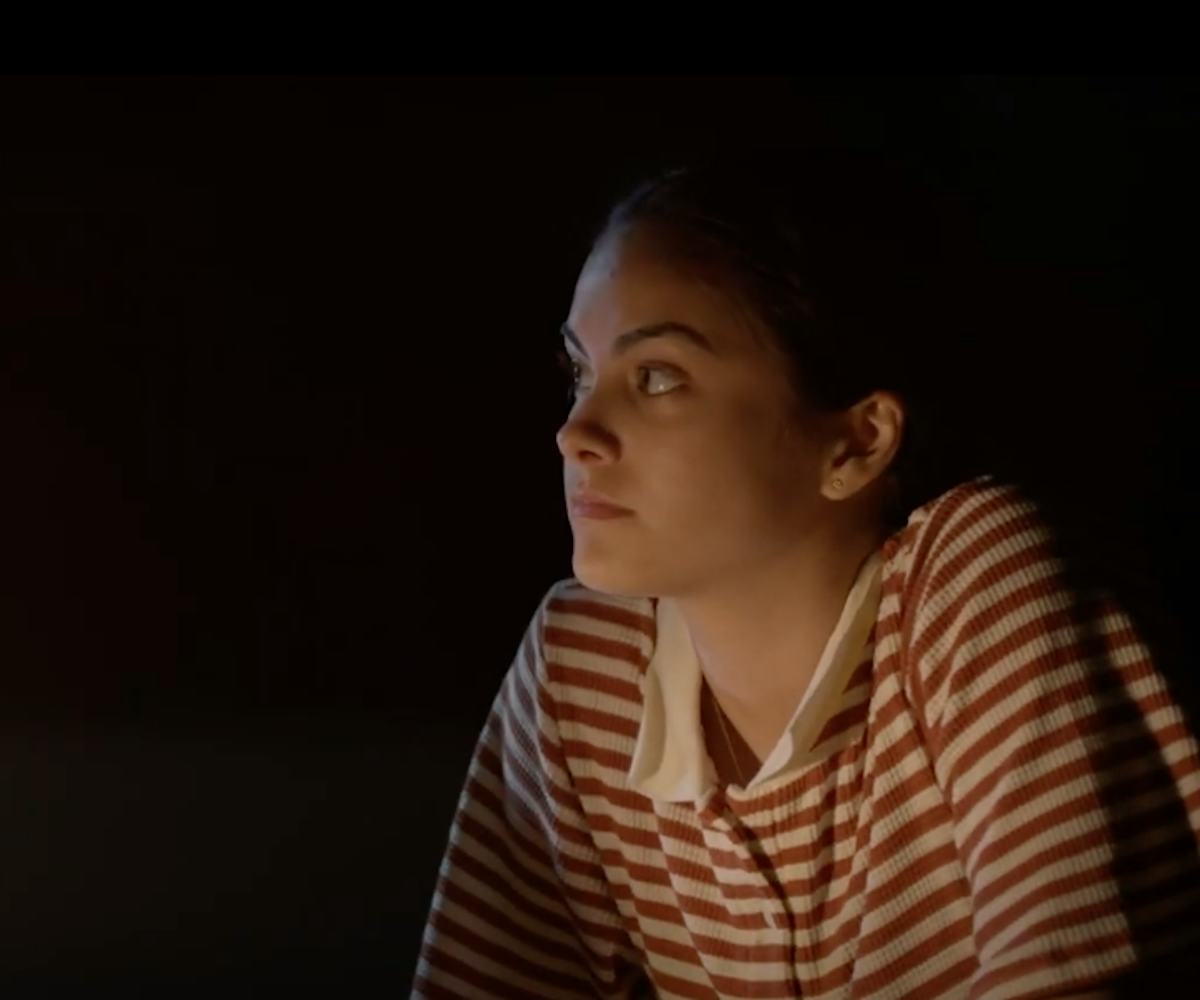 Photo Via YouTube.
Camila Mendes Drugs, Robs, And Drowns Lodgers In New Film 'Coyote Lake'
This clip is dark even by 'Riverdale' standards
Being on Riverdale, Camila Mendes has definitely been exposed to her share of dead bodies, but in her new project, Coyote Lake, it looks like she's the one doing the killing.
The film tells the story of the mother-daughter duo, Teresa (Adriana Barraza) and Ester (Mendes), who run a boarding house by a lake. According to Teen Vogue, the two "routinely drug, rob, and drown unsuspecting drug-runners and human traffickers who stay the night." The brief teaser trailer shows Mendes cutting through a piece of rope. Afterward, her and Barraza watch as what looks like a dead body sinks into the water. So, yeah, it's a departure from the spoiled Veronica Lodge.
Mendes told Teen Vogue in her recent cover story that this is a much different character than she's used to playing... which, based on this clip, is a good thing. "Coming from a theater background, I really love digging into these kinds of characters," she says. "For Shelby in The Perfect Date, I don't have to stretch that far to play her. She's pretty much a magnified version of me, to an extent. But I love playing characters where I really don't know their experience at first, where I can really transform."
Coyote Lake hits theaters August 2.