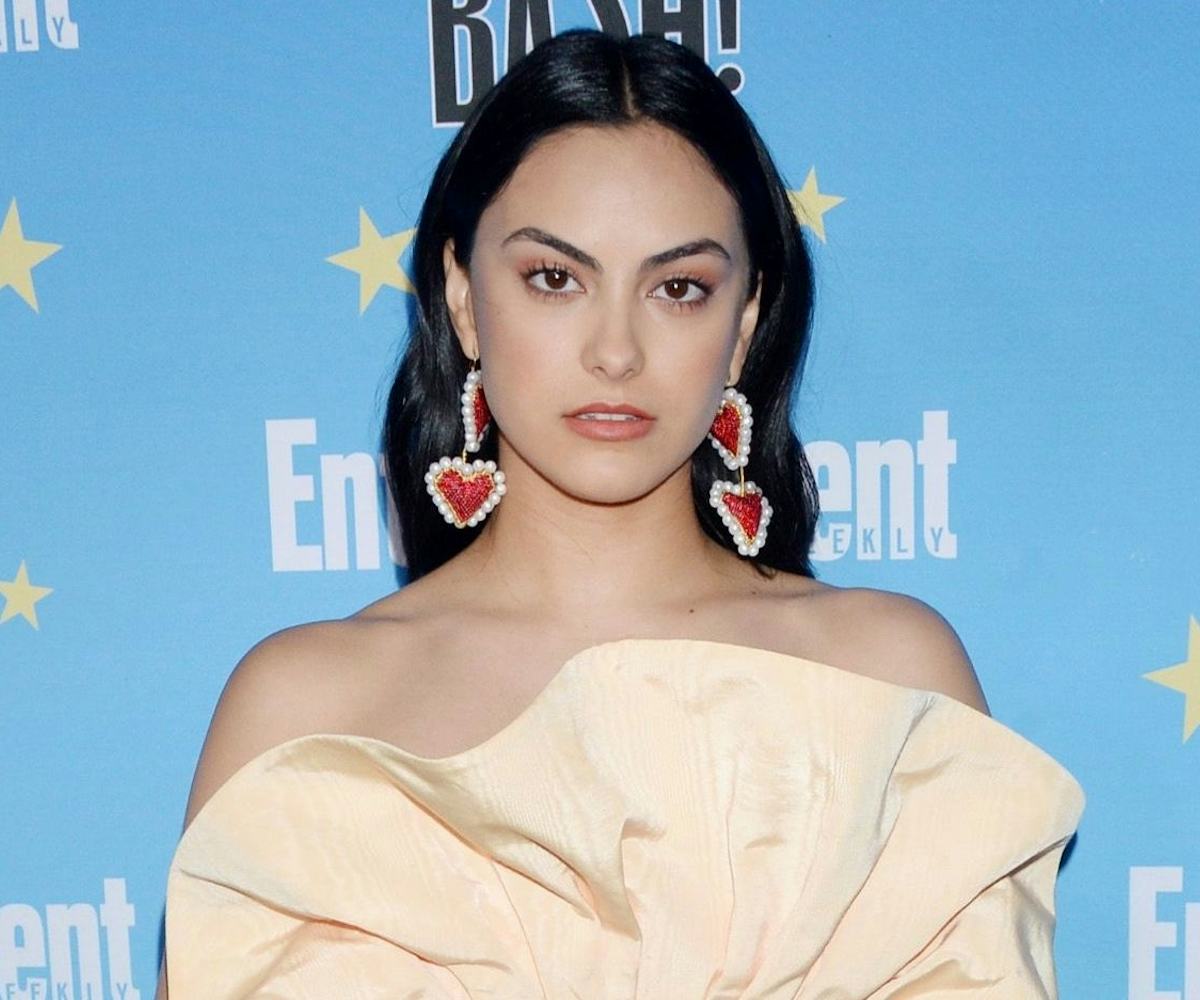 Photo via Broadimage/Shutterstock
'Riverdale' Star Camila Mendes Reveals She Was Roofied And Sexually Assaulted In College
And explains the tattoo that she got following the traumatic experience
In an interview with Women's Health, Riverdale actress Camila Mendes reveals that, when she was a student in college, she was drugged and sexually assaulted.
Mendes says that the assault happened during her freshman year at NYU's Tisch School of the Arts. Blinking back tears, she said, "I had a very, very bad experience; I was roofied by someone who sexually assaulted me." She didn't reveal where it happened or whether it was by a fellow student.
Mendes spoke about the traumatic experience while explaining her first tattoo: a piece on her ribcage which reads, "To build a home." She said she got it to remind her to "strengthen both her sense of self and the environment around her," and promised herself that she would make everywhere in her life feel just as safe as a private home does.
Mendes also noted that she feels empowered by exercising and physically exerting herself. "Whenever I feel like I'm going through something difficult, I think about what I can do physically for myself," she said. She pointed out that acting school and childhood dancing and musical theater helped her learn to connect to her own movements and her breath.
The actress has always been vocal about her past struggles and how they have shaped her: She has previously spoken out about her eating disorder and how her work led her to seek treatment.
If you or someone you know has been impacted by sexual assault, RAINN is a resource to turn to.