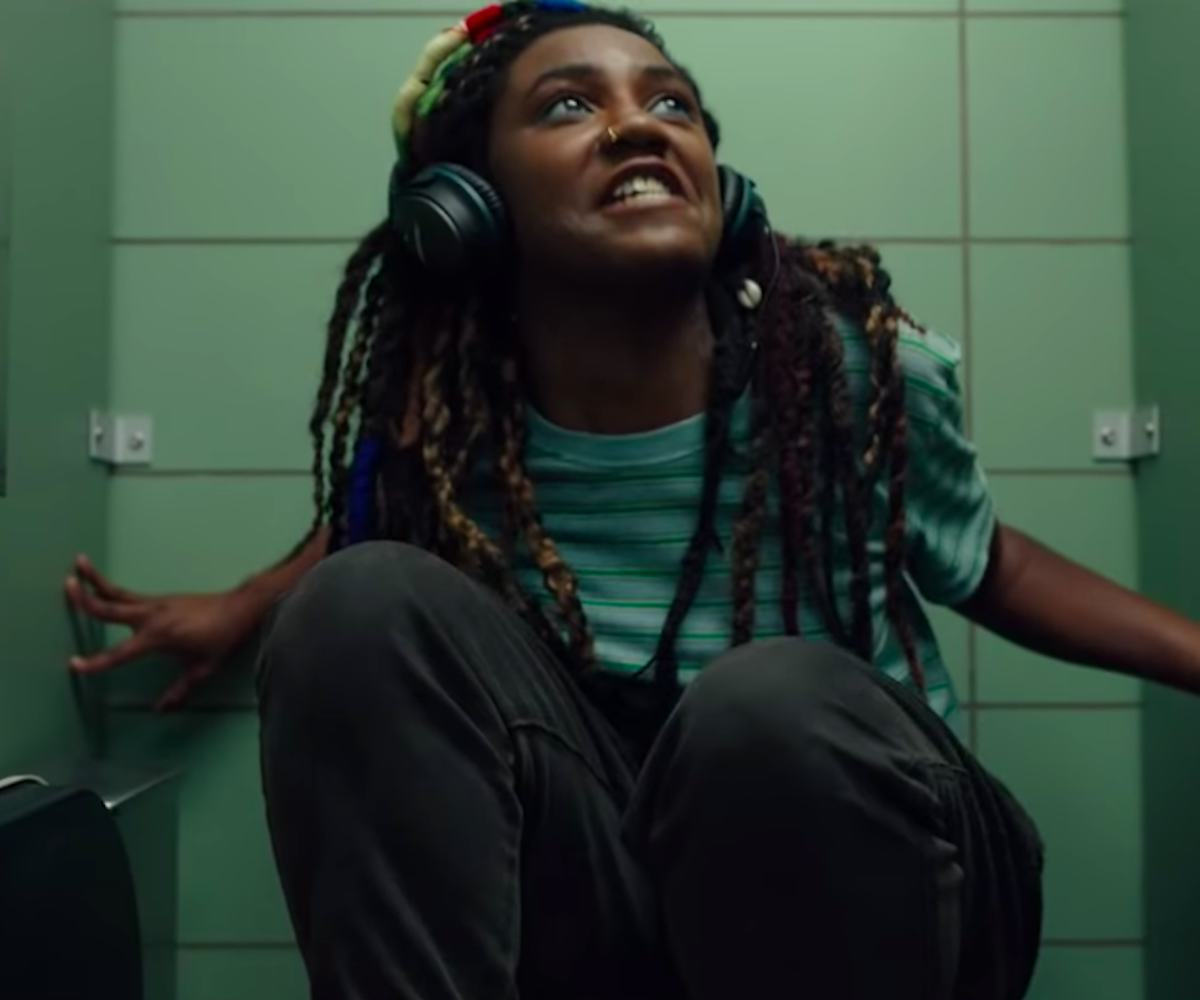 Photo via screengrab
"Say My Name" Gets a Creepy Update in the New Trailer for 'Candyman'
Nia DaCosta and Jordan Peele's modern-day remake of the horror film seems even better (and spookier) than the original
I never would have thought to be scared by "Say My Name," the 1999 Billboard chart-topping single by Destiny's Child. But then again, before today, I hadn't seen the trailer for Nia DaCosta's highly anticipated Candymanremake, either. In it, the Darkchild-produced song — which finds Beyoncé, Kelly Rowland, and Michelle Williams trying to catch a potentially unfaithful boyfriend in the act by commanding him to say their name over the phone — is slowed down and flipped into something far more foreboding. Suddenly, it becomes a harbinger of impending doom, much in the same way Jordan Peele (a writer and producer on this Candyman) turned Luniz's 420 anthem "I Got 5 On It" into a terrifying hymnal in last year's crowd-pleasing horror flick Us.
As explained by lead Yahya Abdul-Mateen II (last seen going full-frontal in HBO's phenomenal Watchmen), "The urban legend [of Candyman] is, if you say his name five times while looking in the mirror, he appears in the reflection and kills you." For most people, that would serve as an adequate reason to steer clear of the name altogether. But since this is a movie, after all, the nervy characters in Candyman are positively excited by the spooky possibilities of this legend and instead choose to test their luck by experimenting with the taunt. The rest is...well, I'm sure you can guess.
Known widely as a contemporary classic of the horror genre, the original 1992 version of the film was notable for centering a Black antagonist, turning an everyday slasher B-film into a thought-provoking allegory on racism. The titular Candyman, who has a hook in place of an arm and travels surrounded by a swarm of buzzing bees, was the son of slave and was murdered in the late 19th century. Unlike villains of color before him, Candyman's backstory was appropriately compelling, and the film's central setting of the low-rent Cabrini-Green projects in Chicago elevated the story into a surprisingly prescient examination of racial inequality on all levels.
Given the heavy sociological elements and racial overtones that weave throughout the film's central plot, it only makes sense that the 2020 update of the film — directed by Black female director Nia DaCosta (whose Little Woods was a highlight of 2018) and produced by Jordan Peele (whose Get Out is widely considered one of the best "elevated horror stories" of the past decade) — would be even more enthralling and politically urgent. And if the trailer is a sign of what's to come, well, don't expect to sleep soundly for at least a month.
In addition to Abdul-Mateen II, Candyman also stars Teyonah Parris (Slave Play), Nathan Stewart-Jarrett (Misfits), Colman Domingo (who will next be seen in A24's Zola), Kyle Kaminsky, Vanessa Williams (Days of Our Lives), Rebecca Spence (Princess Cyd), Carl Clemons-Hopkins (The Chi), Brian King (The Chi), Miriam Moss (Easy), and Cassie Kramer (Bimbo).
Watch the terrifying trailer below. And maybe stay away from mirrors for a little while?
Candyman will hit theaters nationwide this summer on June 12th.