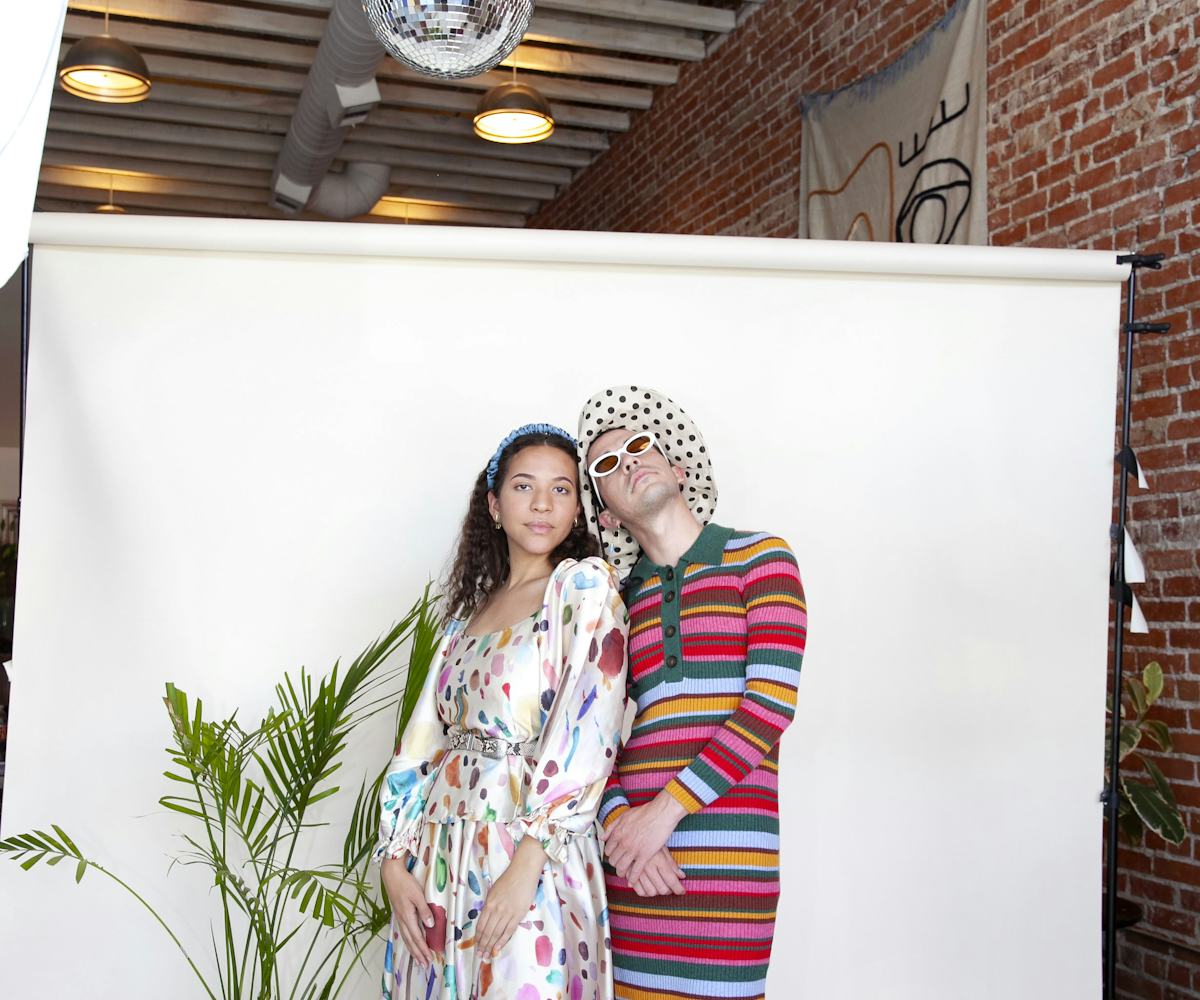 Photo Courtesy of Cara Cara
Online Shop Cara Cara Has Discounts On Your Favorite Indie Brands
The off-price retailer is like T.J. Maxx's cooler little sister
From closing department stores to bankruptcy-ridden boutiques, the shopping space has been looking pretty grim lately, but one particular pocket in the market has been floating along quite nicely: off-price retail, including places like T.J. Maxx, Marshalls, Ross, and Nordstrom Rack. And while most of these businesses often involve dedicated shopping trips to mine through racks upon racks of discounted brands, Cara Cara is bringing the off-price experience online with your favorite indie fashion labels.
The idea for Cara Cara came to founder Rachel Gannon around January 2019 while she was in charge of e-commerce, merchandise, and buying at Ban.do. Her years of fashion experience, which also include buying stints at flash sales site Rue La La and the executive development program at Macy's, made her realize an industry-wide problem: excess inventory. Although sample sales can resolve this issue for most businesses, the customer reach is very much limited to where that sale takes place.
"The other option is to liquidate to a T.J. Maxx or Nordstrom Rack, but those don't always fit right with the brands," Gannon tells NYLON. "A lot of brands feel like it ruins the brand integrity that they've worked so hard to build." Plus, she notes that a major retailer like, say, T.J. Maxx would need to buy thousands of units to put on its sales floors, which is nearly impossible for smaller brands that may only have 30 or 100 items in stock.
With Cara Cara, Gannon is able to balance curation with deals — two sought-after aspects behind any successful retailer. "With it being online, we're trying to create a marketplace of discovery, rather than what off-price retailers are doing now, which focuses on the in-store treasure hunt," she says.
The online store officially launched in September 2019 with five brands: Rachel Antonoff, Samantha Pleet, Dusen Dusen, Charlotte Stone, and Baggu. Nearly six months later, Cara Cara boasts 15 brands, including home items by Copenhagen-based HAY, Crap Eyewear, jewelry from SOKO, and select denim styles from Levi's. Each item is re-shot and given a new life, all while discounted from its original retail price by 30 to 70 percent. While browsing through its latest arrivals, you can get a pair of Levi's denim cut-offs for $39, which used to cost $70; a pearl necklace from Hilsen for $55 instead of $84, and a black Baggu backpack for $30 rather than $60.
Since Cara Cara's launch, Gannon has hosted a holiday pop-up in Los Angeles, which, down the road, could potentially lead to more experiential events and opening actual physical stores. But the main focus for now, of course, is the designers and businesses. By the end of the year, Gannon is aiming to offer 50 labels on the site. Solely working with indie brands not only serves Cara Cara's aesthetic-minded customers but the brands themselves, too, by freeing up their cash flow and clearing out their inventory and sale section, so their energy can go toward designing new collections.
"Since we are building partnerships with these brands, we're not just carrying their stuff for three months and then not," says Gannon. "We're building a long-term partnership so that we can be their exit strategy for these goods. They really want us to succeed so we can continue to grow. Then, hopefully as we grow, we can sell more of their inventory. A lot of the brands have been pushing their customers back to us. They're really into what we're doing."