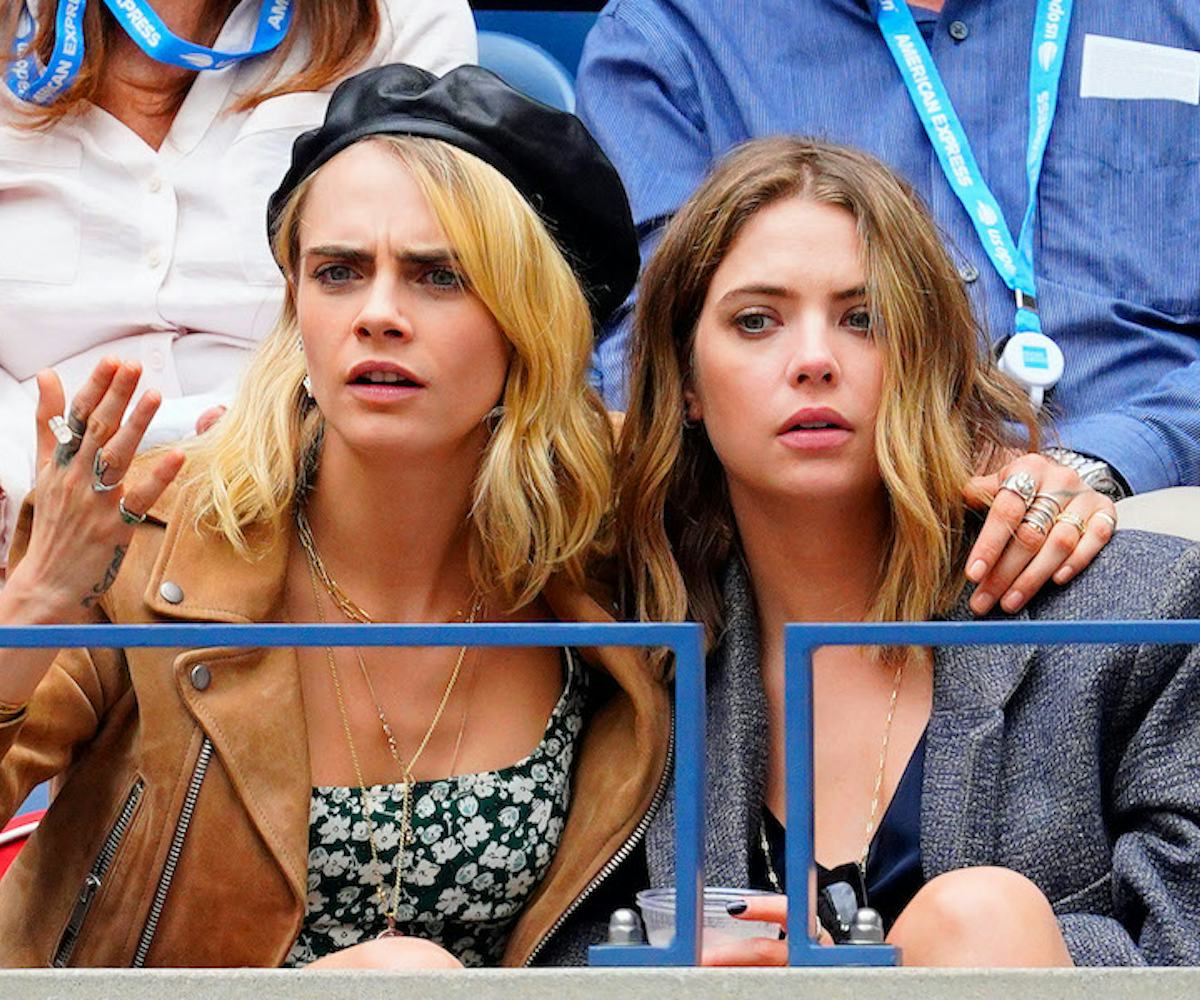 Photo by Gotham/GC Images
Are Cara Delevingne & Ashley Benson Still Dating?
Cara probably didn't send that breakup tweet
The ultimate celebrity couple, Cara Delevingne and Ashley Benson, may have just announced their split on Twitter... or, a hacker could have maliciously sent fans and people who love love into a downward spiral for no reason at all. We're thinking it's the latter. Late Monday evening, a tweet from Delevingne's Twitter account declared a sad, simple statement: "Me and Ashley broke up," with no further explanation. According to ET!, the tweet was only up for about 20 minutes before it was deleted.
Looking at Delevingne's Twitter, it appears as though she has not been online since mid-November, when she was promoting her collaboration with Balmain and Puma. Delevingne has yet to comment on the strange tweet-statement via social media platforms, but Benson clarified to a fan later on December 10 that she and Delevingne have not broken up in the comments of her recent Instagram post. ET! and Just Jared Jr. are reporting that a hacker was definitely behind the mysterious breakup tweet.
The couple confirmed they were dating during Pride 2019 (of course), mere weeks after they broke the internet when paparazzi spotted them lugging a kinky sex bench into a house. Back in September, Delevingne opened up to Elle U.K. about her relationship with Benson, referring to it as "sacred," adding later, "It just feels incredible when you're not alone, when you're facing the world with someone else." Not even a hacker can break that bond!
Editor's Note: This article was updated at 12:30 p.m. ET on Dec. 11 to include Ashley Benson's response to the situation on Instagram.