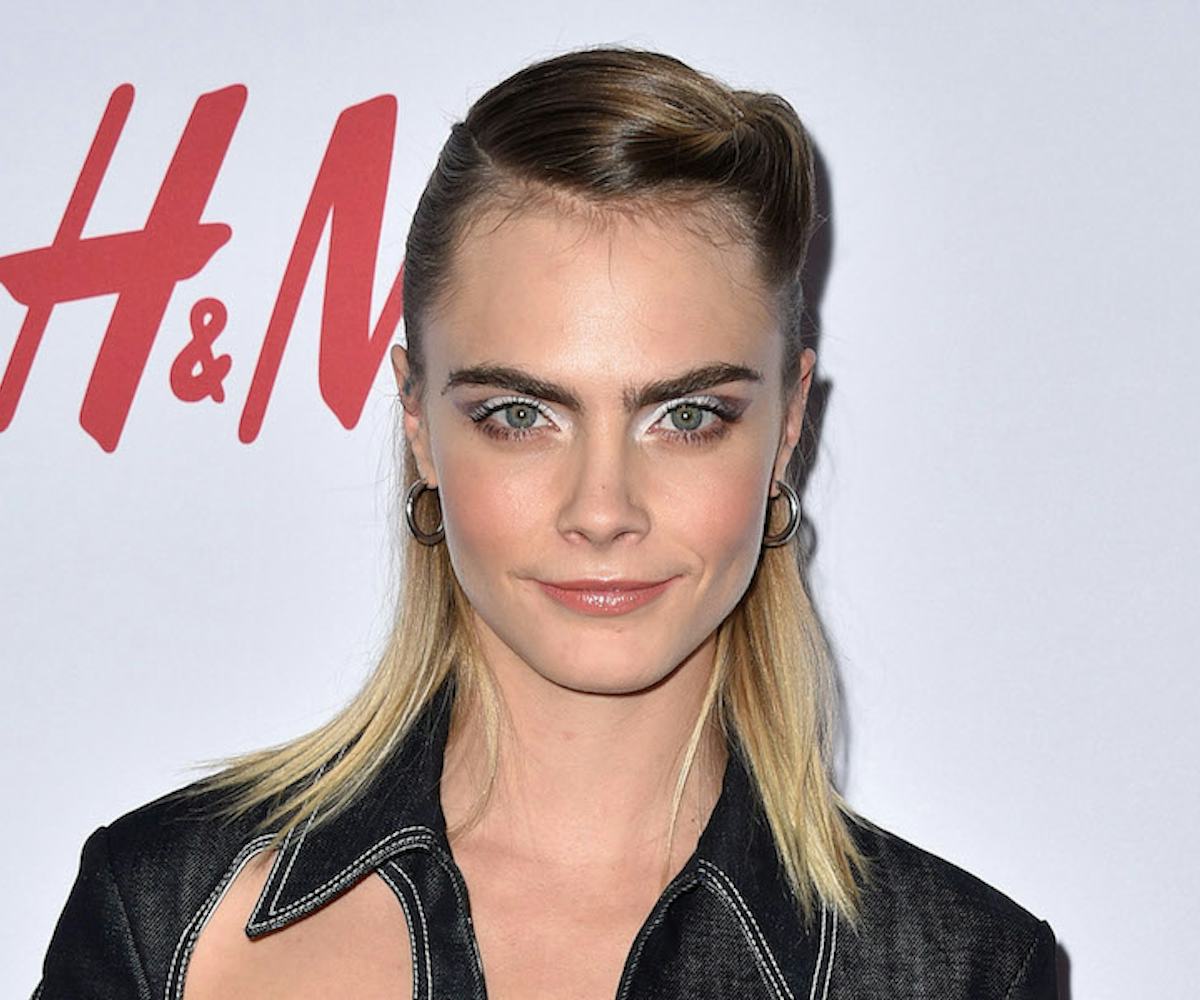 Photo via Shutterstock
We Can't Stop Thinking About Cara Delevingne's Holey Jumpsuit
Bless Guy Laroche for bringing this jumpsuit into the world
Cara Delevingne wore the holiest jumpsuit of all time on Sunday night: a denim Guy Laroche creation she chose for the Girl Up GirlHero Awards in Los Angeles. Delevingne kept her accessories minimal, with medium-sized hoops, white pointed-toe heels, and a delicate chain that mimicked the neckline of the jumpsuit; this is fitting, as it's the massive gaps in fabric that I can't get out of my head.
Despite not being made specifically for Delevingne, it appears to be that way, as one of the holes perfectly frames a tattoo on her left forearm. The jumpsuit originally made its debut during Paris Fashion Week on the Spring 2020 runway; the only major difference is that Delevingne's stylist zipped her 'fit halfway up, giving the piece a more daring neckline. But, it's not as if there's any real way to tone down a jumpsuit covered in giant holes.
Overall, I have only one major question for Delevingne about this look: What underwear is ideal for a one-piece with cutouts akin to swiss cheese? Thanks to red carpet photos chronicling the details of her backside, we can see that there definitely is a hole baring most of the left side of her butt, which must have caused quite the predicament when choosing undergarments. If she's somehow found the highest-waisted thong known to mankind, I would like to buy it immediately. And if she just went commando, well, I'd just have to stan even harder than before.
Take a closer peek at the jumpsuit below.