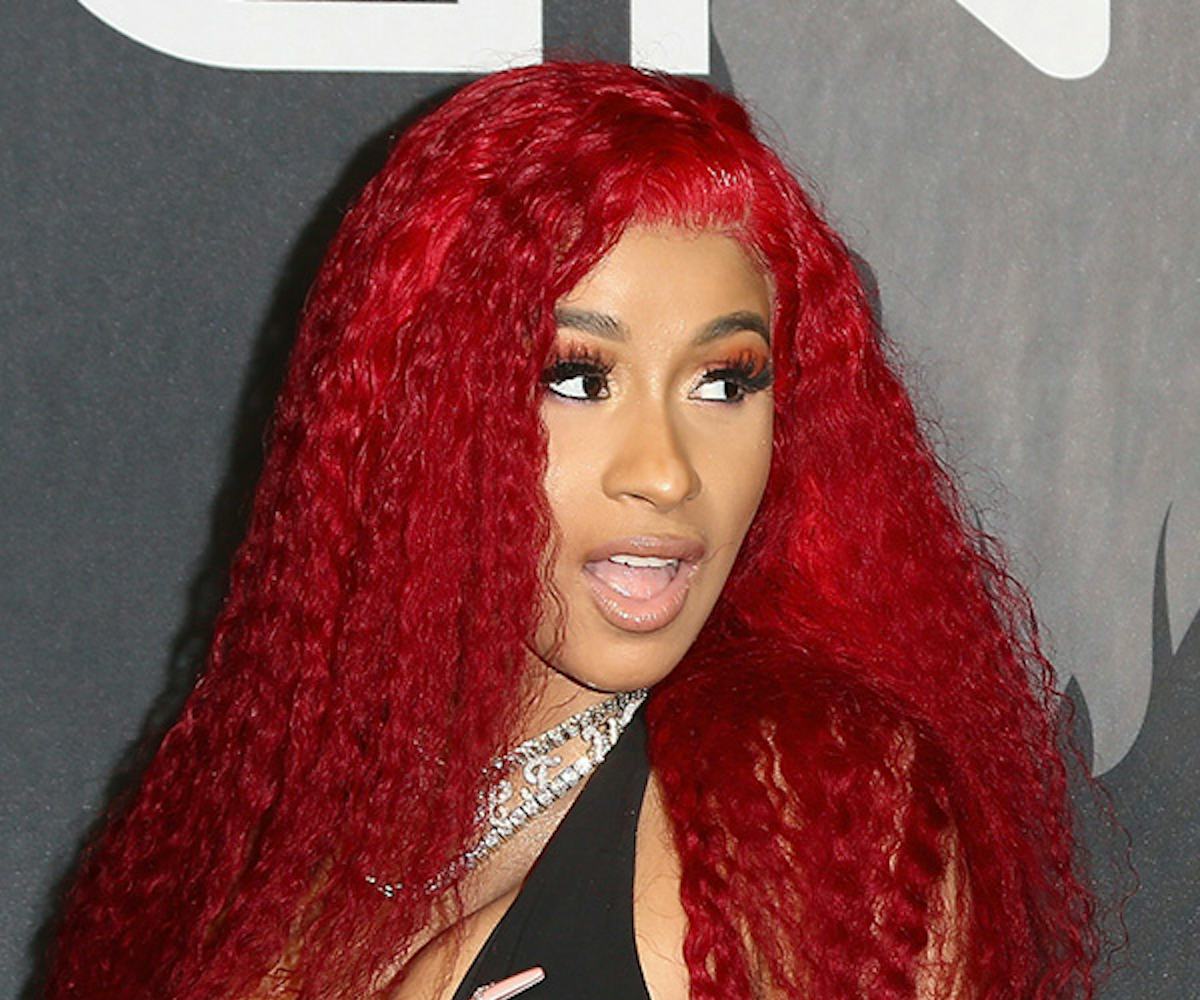 Photos by Tommaso Boddi/Getty Images; Frazer Harrison/Getty Images.
Influencer Dan Bilzerian Photoshopped Cardi B To Appear Skinnier
Instagram celebrity Dan Bilzerian was said to have achieved "peak weirdo behavior" after Twitter users noticed he photoshopped a photo he took with Cardi B to make her—as well as a model lingering in the background—appear skinnier.
Taking a break from his usual pictures of half-naked models and beaches, the famous poker player slash influencer posted a photo posing with the rapper, captioned "They can't tell us how to act." He might've gotten away with his photoshopping habits had Cardi not posted the original image, thanking him for having her at the "craziest party." Jack Wagner, host of the "Yeah, But Still" podcast, and frequent roaster of Bilzerian, posted a video flashing back and forth between the two images, and it wasn't long before Twitter users noticed every strange detail Bilzerian found necessary to change.
Aside from the weird, sexist changes he made to the bodies of both women (he makes Cardi's boobs fuller, too), he moved the reflections in Cardi's eyes to be dead center as opposed to the right, changed the image on the television, and smoothed wrinkles in his shirt. Wagner pointed out on his Instagram story that Bilzerian was so fixated on the women's perceived (and nonexistent) flaws, that he failed to take out an uncomfortably positioned wet spot from the bottom of his T-shirt.
It's probably safe to say that Bilzerian photoshops every single woman that appears in each of his ridiculous Instagram posts. If you weren't already convinced that he is the strangest, most fragile social media spectacle of his generation, his inability to share an unedited image of one of the most popular celebs of the moment should be enough evidence.