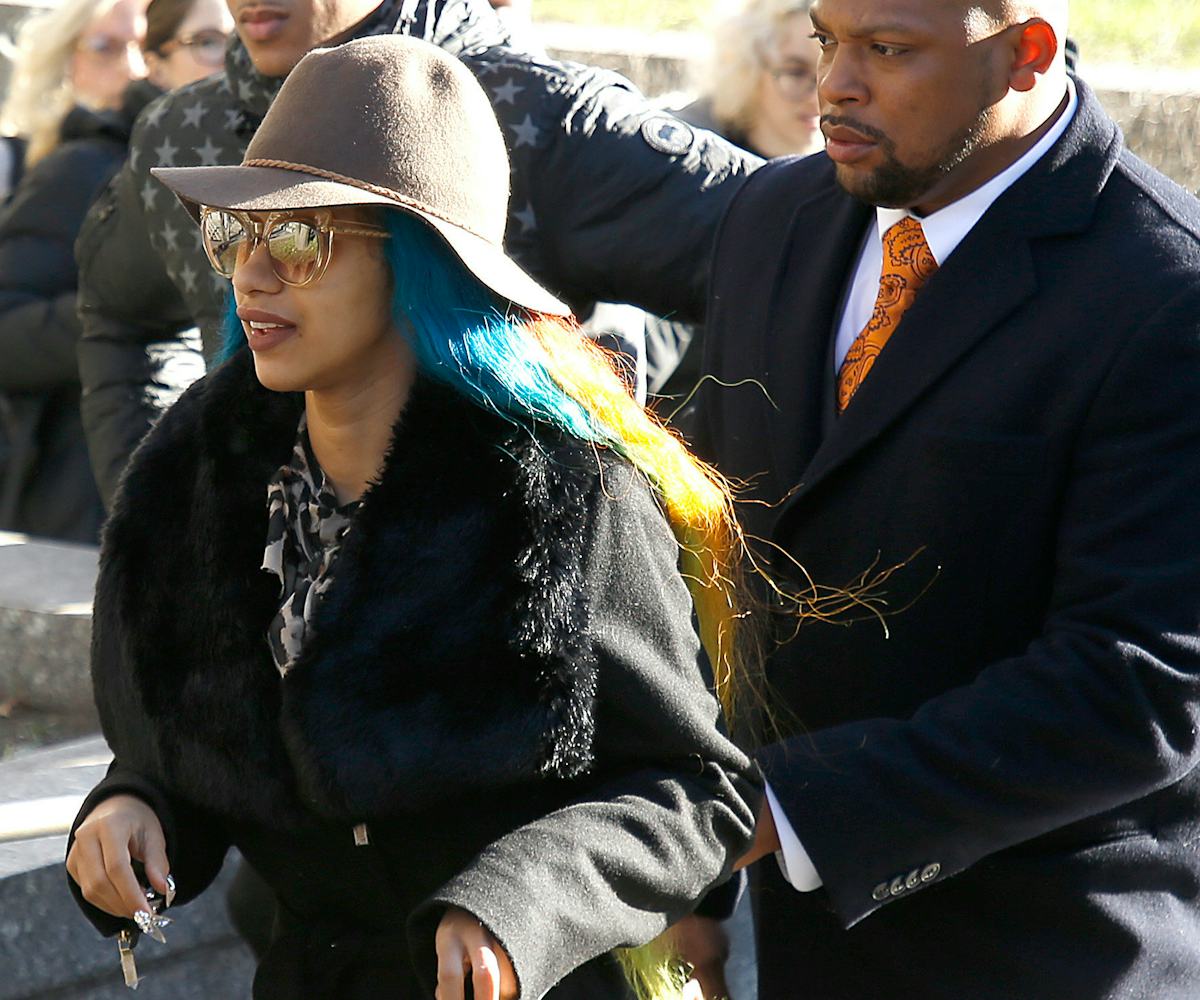 Photo by I need a do over/
Cardi B Had The Best Reaction To Her Grammy Nominations
Cardi B's bad day surely got a little better when she was told by paparazzi of her five Grammy nominations... as she walked through security at an NYC courthouse. Cardi handled the news (and weird timing) in a truly Cardi fashion, yelling "Eeeowww!" back at the crowd and then posting the footage to Twitter.
"This is not How expected to find out I'm nominated for a Grammy," she wrote in the post, adding the appropriate emojis, "I need a do over."
Four of Cardi's five Grammy noms come directly from Invasion of Privacy or tracks within it, including Record of the Year, Album of the Year, Best Rap Performance, and Best Rap Album. The fifth, Best Pop Duo/Group Performance, is for her feature on Maroon 5 Track "Girls Like You."
In early October, Cardi B turned herself over to police due to her alleged involvement in a fight at Angels Strip Club in New York. Cardi was too busy to attend her first court date, as she'd previously made plans on the same date as the scheduled appearance, according to her lawyer. The judge let her off with a "stern warning," but cautioned that "the court will issue a bench warrant for her arrest" if she didn't show up for this new date.