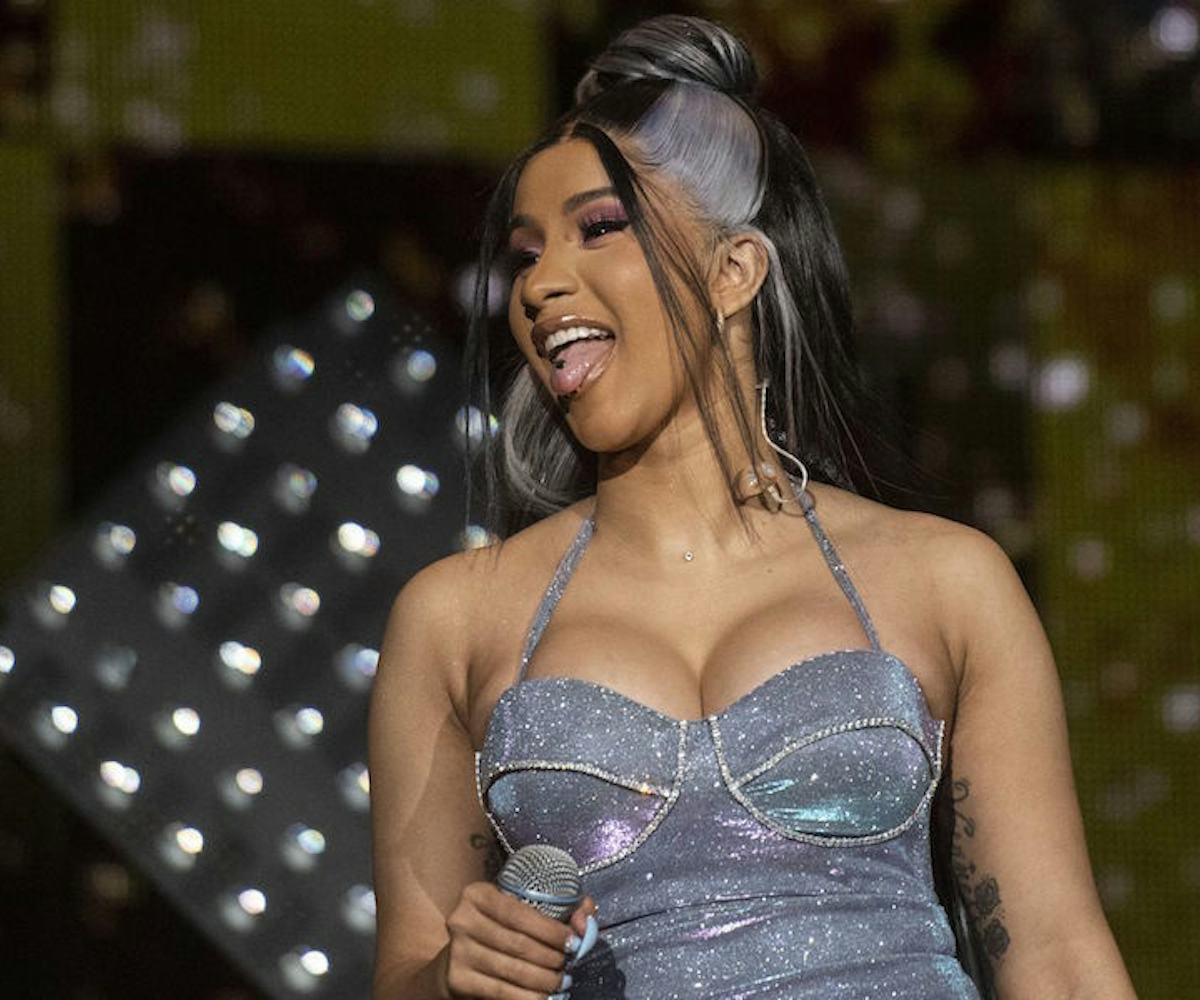 Photo by ENNIO LEANZA/EPA-EFE/Shutterstock
Cardi B Claps Back At Jermaine Dupri For Saying That Women Only Rap About "Pussy"
"I rap about my pussy because she my best friend"
Cardi B had a few choice words when So So Def founder Jermaine Dupri decided to call out women in rap for "all rapping about the same thing," aka their sexuality. Cardi shared a video in which she claps back at his sexist claims.
Dupri's hot takes, shared in a video interview with People, came when he was asked who his favorite female rapper was. Spoiler: He doesn't have one because, as he said, "I feel like they're all rapping about the same thing, and I don't think they're showing us who's the best rapper." Wow! And it gets worse. He continued, "For me, it's like, strippers rapping. And as far as rap goes, I'm not getting who is the best rapper. I'm getting, oh okay, you got a story about you dancing in the club." I'm personally disappointed that the interviewer didn't ask what an "acceptable" list of topics to rap about was, but hey, Dupri if you're reading this, LMK.
"First of all, I rap about my pussy because she my best friend," Cardi shared in response, "and second of all, it's because it seems like that's what people want to hear," noting that people talked "mad shit" when she came out with her track "Be Careful." Captioning the video "SUPPORT SUPPORT SUPPORT," Cardi went on to point out, "There's a lot of female rappers that be rapping their asses off and don't be talking about their pussy and don't be talking about getting down and dirty and y'all don't be supporting them."
As the founder of a record label, Dupri has the power to lift up and support women in rap. Though following a quick Google search, it seems that there are only two women currently on his roster, including Da Brat, who, it must be noted, he does mention several times in the People interview.