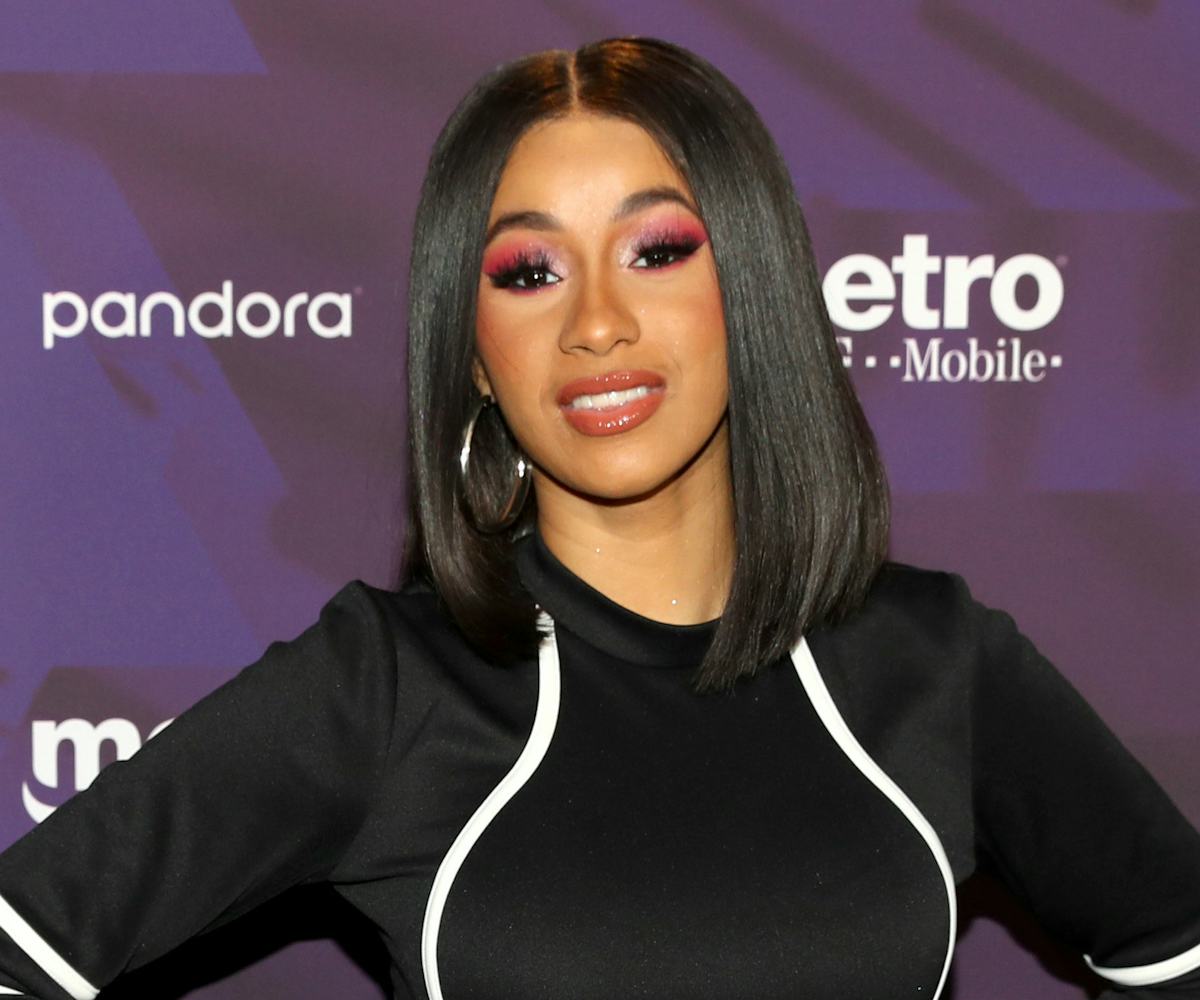 Photo by Joe Scarnici/Getty Images for Pandora Media Inc.
Cardi B Says Her Daughter Has "No Style"
"She just throws up on everything"
Cardi B seems to think her four-month-old daughter, Kulture, needs to step it up in the style department.
At the launch of her Fashion Nova collection—which instantly sold out, of course—Cardi spoke with W magazine about Kulture's fashion sense. "My daughter don't have no style right now," she told them. Harsh.
Seems like Kulture not only has no fashion sense yet but is actively trying to destroy the looks her mom puts together for her. "She loves to throw up on everything," she continued before adding that she has to change her daughter's outfit four times a day. Maybe it's intentional rebellion, or maybe she's just a baby (we'll go with the latter).
Cardi also said that not all of Kulture's looks are designer. "My daughter might end up with a Gucci outfit and then the rest of her three outfits… might be from Target," she said, "She just throws up on everything."
Hopefully, Kulture will learn to appreciate her Gucci wears as she gets older.